Listen to Them Talk!
Sales Leaders
Account Executives & SDRs
Sales Enablement

Our close rates are up 30% from Q4 last year to Q1 this year. On the new hire side, we've cut onboarding ramp time by 20%. And our sales cycle has been cut in half. Gong has played a big role in all of those metrics. It's been a huge part of our success.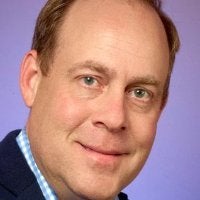 Andrew Hamilton
Chief Sales Officer

Gong really helps me ramp up in my new role of Customer Success Manager by quickly finding and accessing relevant customer calls. One of my favorite features is the ability to create libraries for effectively organizing customer calls.

Roni Feldsher
Customer Success Manager

Thanks to Gong, I have been able to consistently shorten sales cycles. Since my prospects can now review our solution's functionality using Gong's simple user interface on their own time, I can focus on other critical parts of the sales process.

Michael Quinlan
Account Executive

Gong has helped us identify dozens of sales coaching and development opportunities to help us deliver better experiences for our buyers. It is now at the top of our sales stack.

Chris Hardeman
VP of Sales

Every rep we deployed Gong to saw a marked increase in performance within 45 days. My reps now pitch and sell sharper.

Marc Jacobs
VP Sales

I've found Gong to be extremely useful as a learning tool that helps me improve my selling skills. I also use it as a collaboration tool to see exactly how my team handles objections and what messaging is resonating with potential customers.

Jordan Mifflin
Enterprise Demand Generation Consultant

My team leader can easily comment on specific parts of my sales calls, making it easy for him to coach me. I also love being able to search calls for specific words or topics.

Josh Hadley
Account Executive

Gong gives our sales reps an edge on their ability to learn their pitch faster. Our AEs listen to themselves after calls. This is a great way to train yourself.

Brittany Caulfield
Vice President of Sales

I had hunches about what my team members were doing to make calls successful but only when I started using Gong I could confirm those hunches in reality because I just can't listen in on every call.

Katherine Williams Brinkman
Manager, Account Management

Gong.io is the most important tool that can actually impact the performance of our sales team. We can drill down on moments with individual clients and also understand across all sales calls how often important keywords come up. If you're not using Gong, you can't truly understand where improvements on sales calls live.
Bob Sherriff
Director of Innovation

Before Gong, we didn't really know what was going on during demo calls. Now we understand which topics are being discussed and which competitors are being mentioned. Using Gong as a coaching platform is really helping us grow as a company and as individuals.

Jake Holt
Director of Sales

We use Gong for on-boarding new reps, for call sharing, and for debriefing ourselves after calls, because there are many things you miss in the heat of the moment, which you can really learn from by listening to the call after it takes place.

Alex Finn
Sales Operations Manager

We send new SDRs straight to Gong for efficient training without taking up valuable time from our engineers.

Kevin Garish
Sales Development Representative

I used Gong for my own ramp-up, listening to calls, learning the product faster, and closing my first deal faster. I now use Gong to listen to my own calls to learn and improve from one call to the next.
Michaela Brady-Hunter
Account Executive

Gong helps us with messaging, positioning, and objection-handling. It creates an immediate feedback loop for our 1-on-1's and helps sales reps get up to speed.

Jon Parisi
Senior Director, Enterprise Sales

Gong has really sped up our training process when training new reps on our team. Our reps are extremely impressed with how easy it is to use.
Garrett Serviss
Team Lead, SaaS Sales Development

I've been able to change the trajectory of deals to a win just by using Gong to listen in on calls. I do this at my convenience, even during my daily commute to work.

Marc Medrano
Vice President, Global Enterprise Sales

Our use of Gong has spread across the entire company. It is now being used by Sales, SDR, Customer Success, Marketing, and Engineering, who love listening to and learning from customer feature requests and our objection handling, which they had no way of doing before.

Theresa Nguyen Brown
Sales Operations Manager

I love being able to pick up interesting tidbits from calls and send them to our engineering team for follow-up. I can't be on every call of every team member around the world, so I use Gong to catch up on what they're saying and how they're doing.
Robert Moseley
Manager, Solutions Engineering

As a sales leader, you can't make every sales call or meeting. Gong allows us to listen to our call recordings on-demand for coaching, as well as gather critical intelligence across the company.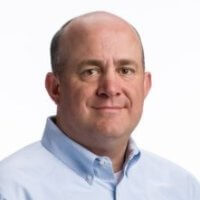 Mike Lambert
Chief Revenue Officer

Gong is the most impactful sales tool that I've used or seen, and I've seen and used a lot. It's impact is unbelievable.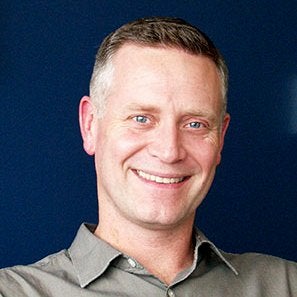 Eric Bluhm
Vice President, US Outside Sales

Gong didn't just improve our sales conversations, it created a cultural shift in how everyone in the company manages conversations with prospects and customers.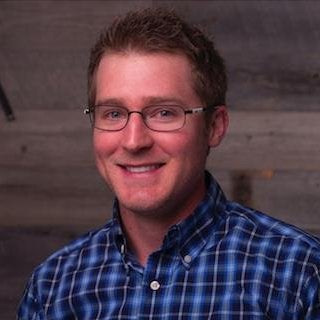 Greg Reffner
Director of Sales