Winning Enterprises Sell with Gong
Get unprecedented visibility of your customer reality. Drive better decision making across your organization through market, deal, and people intelligence.
Join thousands of winning Sales teams using Gong
Deal Intelligence
Quickly understand what is really going on with complex, multi-stakeholder deals in your pipeline.
Market Intelligence
Effectively roll out strategic initiatives and understand customer response in real-time.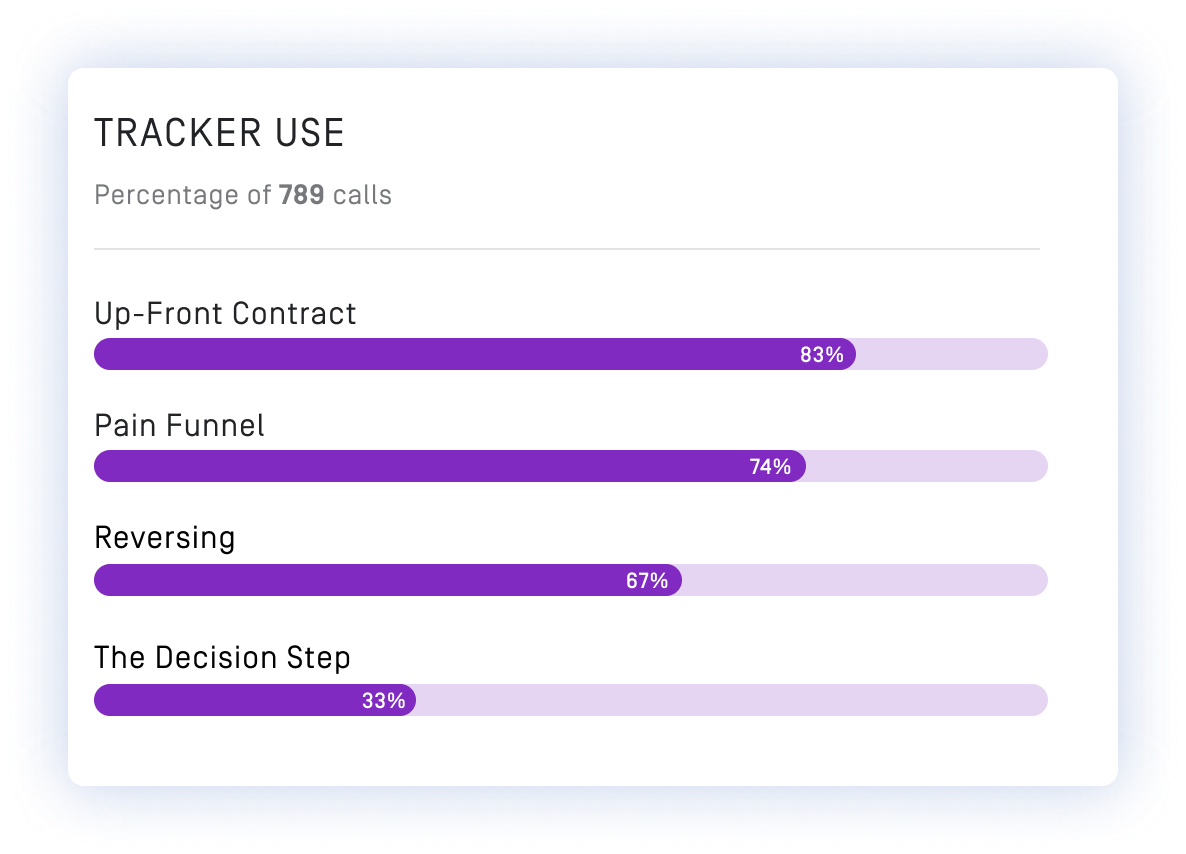 People Intelligence
Use data to guide team enablement and training to make sellers as effective as possible - whether they're inside or in the field.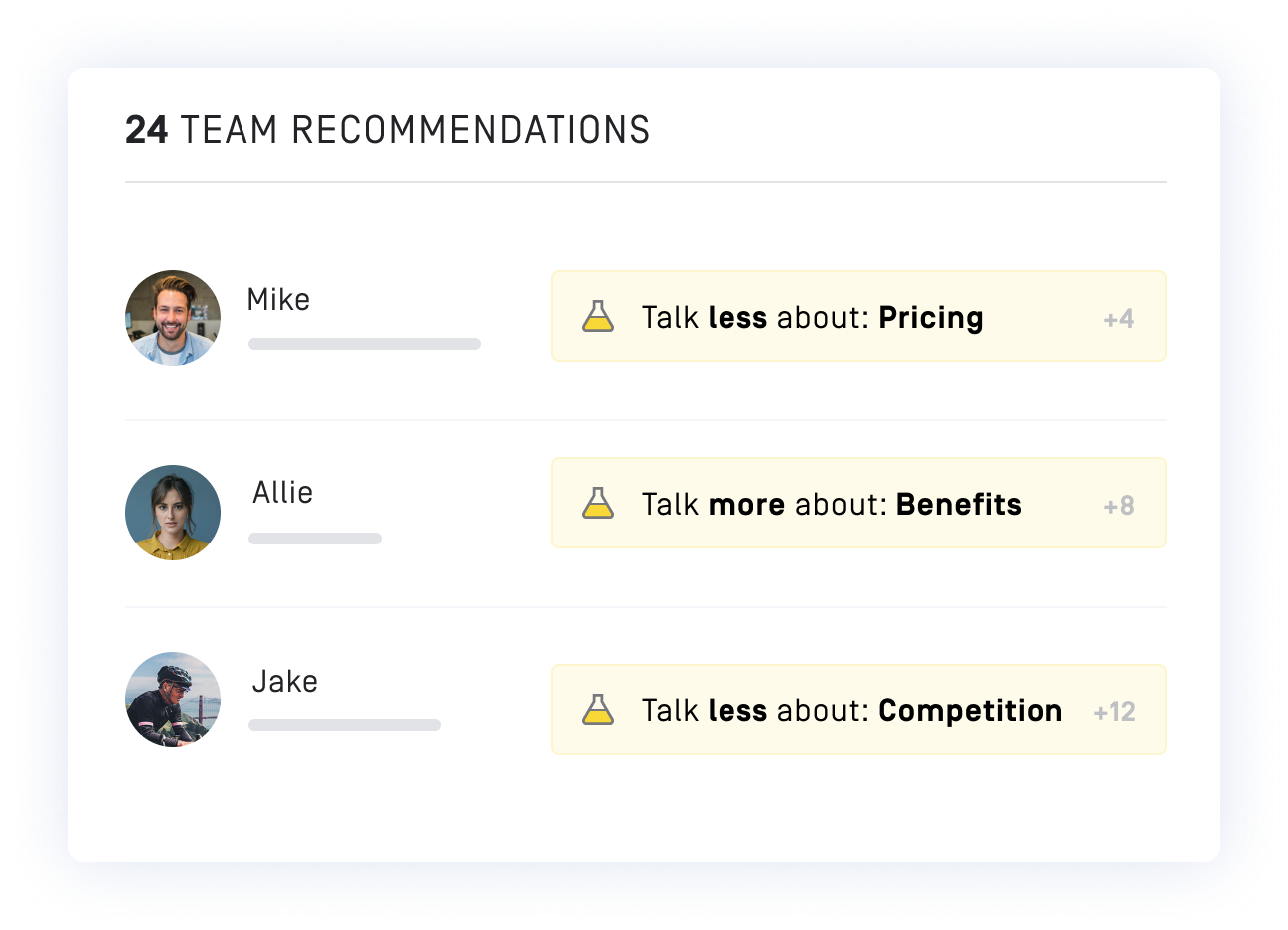 "Since adopting Gong, we have seen a significant increase in our productivity per rep. So on average, high performers are bringing in more Monthly Recurring Revenue than they were before. New reps are ramping up faster and getting over 100 percent quota within the first few months of their ramp."
Annalisa S
North America Sales Manager
A Single Reality for Every Part of your Organization
Operate based on reality instead of opinions, across all your business units.
Gong provides people, deal, and market insights for sales, marketing, customer success, product, and executive leadership.
Built for Enterprise Scale
Gong supports thousands of sales reps, billions of customer interactions, and trillions of call minutes without a hiccup.
Automatic provisioning ensures users are set up automatically with the right data permissions.
Unify Data Across Your Mission-Critical Systems
Gong offers out-of-the-box integration with all office suites, video call systems and with most cloud telephony systems. An extensible API allows usage with any on-premises or legacy system.
Security and compliance for the most rigorous environments
We combine enterprise-grade security features with comprehensive audits of our applications, systems, and networks. Gong is SOC2 Type II and GDPR compliant. Our software has passed the security review of the strictest enterprises worldwide.
"[Gong's] Deal Intelligence is completely necessary for any sales organization. It helps them learn and collaborate with one another, and pushes their deals as quickly as possible through the sales cycle."
Brittany Nicholas
Velocity Sales Manager
Support Large, Complex Organizations with Workspaces
Let teams interact in Gong exactly how they do on the sales floor. Create distinct workspaces for segments, regions, or for teams in regulated industries.
Build in the right level of controls so only those that need to access data, can access the data.
Support Multiple Languages for Global Organizations
Business is a global sport, and Gong supports your customer conversations across borders.
Languages currently supported: English, Spanish, Portuguese, French, Italian, German, Hebrew, Japanese and Russian (with more on the way).
An extension of your team
Our dedicated team of revenue intelligence experts will work hand in hand with you to ensure effective deployment and adoption of Gong in your organization. They bring years of experience and best practices from other revenue intelligent organizations.
Organizations Rave About Gong
Leading enterprises use revenue intelligence to understand their customer reality and shift away from opinions.
"Gong enables us to ensure success by understanding what motions our reps are taking when we're implementing a new initiative and ensuring that it goes to market in a way that is effective for us."
David Ellis
Director of Sales
Hot Vendors in Conversational Intelligence, 2019
Gong Named to the 2018 AI 100