GONG FOR SALES
STOP LOSING WINNABLE DEALS
With powerful tools to understand every customer interaction, collaborate, and build relationships, your sales team produces predictable revenue — no matter where they work.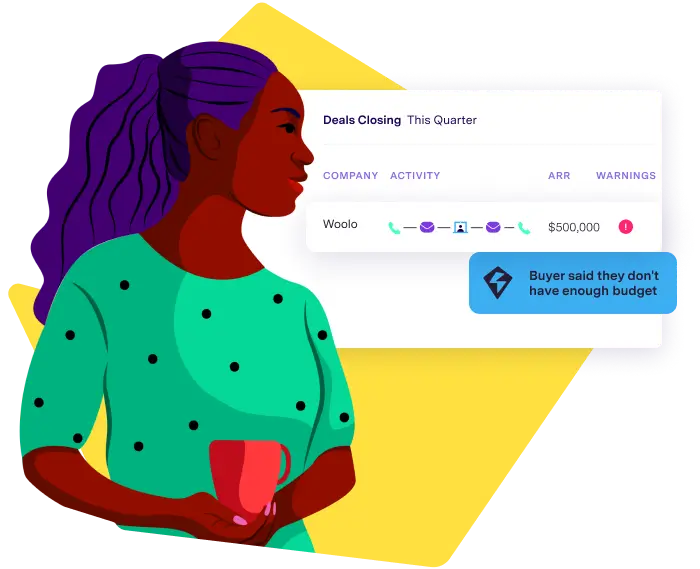 SOME OF OUR 3000+ CUSTOMERS








Gong For Sales
Unite your sales team around reality with shared knowledge and proactive guidance based on winning variables.
Customer Truth
Sales rep notes capture only a fraction of what's said. Ditch the subjectivity and hearsay to align your team around what's really said in customer communications. Truth powers wins.
Proactive Guidance
Equip your team with automation, next steps, and insights so they can spend more time with buyers and less time on manual work.
Collective Reality
When revenue teams know the true voice of the customer, the entire org can learn what customers need and grow sales faster.
HOW GONG HELPS SALES TEAMS WIN
DEAL EXECUTION
FIND THE TRUTH IN YOUR PIPELINE
Get insights into your pipeline, deals, and customer interactions — from contact to close — so you can address risks before deals go south. You'll have a healthy pipeline with more won deals
25%
Increase in annual contract value (ACV)
FORECASTING
MAKE FORECASTS REALITY
No more guessing. No more switching between platforms. Use data-based guardrails to keep deals on track and teams aligned on critical numbers. Make it easier to manage your pipeline and call an accurate forecast. Every quarter.

3 WEEK
Reduction in time to hit quota
COACHING
TRANSFORM REPS INTO STARS
An intuitive, guided workflow means you can replicate what works by turning objective data into coachable moments, no drama attached. You always have the stats you need to back up your approach.
50%
Increase in win rate
STRATEGIC INITIATIVES
BET BIG. AND WIN.
Gong's early insights into what's working — and what's not — gives your team the confidence to take big-bet initiatives to market successfully. Know from day one why your initiative is succeeding or failing, and course correct in time.
40%
Increase in sales methodology adoption
ONBOARDING
RAMP NEW HIRES EASILY
Use role-specific learning to reduce ramp time and decrease the effort it takes to get new reps closing deals. Reps learn from top performers. Managers get intelligent insights into soft skills and deal execution to close crucial skills gaps.

66%
Decrease in ramp time
INTEGRATED WITH YOUR FAVORITE APPS
Bring the voice of the customer into your team's tools.
Salesforce
Zoom
Google
Office365
Hubspot
Teams
Slack
Ring Central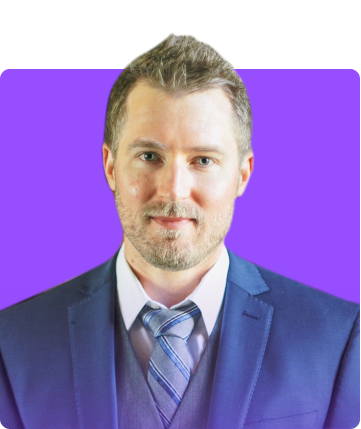 Our close rates are up 30% from Q4 last year to Q1 this year. We've cut onboarding ramp time by 20%, and our sales cycle has been cut in half. Gong has played a big role in all of those metrics. It's been a huge part of our success.
Greg Reffner
Director of Sales