The Best Sales Software: Improve Your Team, Close More Deals
To achieve your ambitious growth objectives, your sales team need a lot more than opinions and a hypothesis. Gong's sales software gives your team a healthy dose of reality, from pipeline management to forecasting and everything in between. It's the AI-driven intelligence your team need to sustain momentum right where it counts.
5 Reasons Gong's Sales Software is #1
Don't just take our word for it. We asked some of the top sales teams in the world why they love Gong. Here's what they said: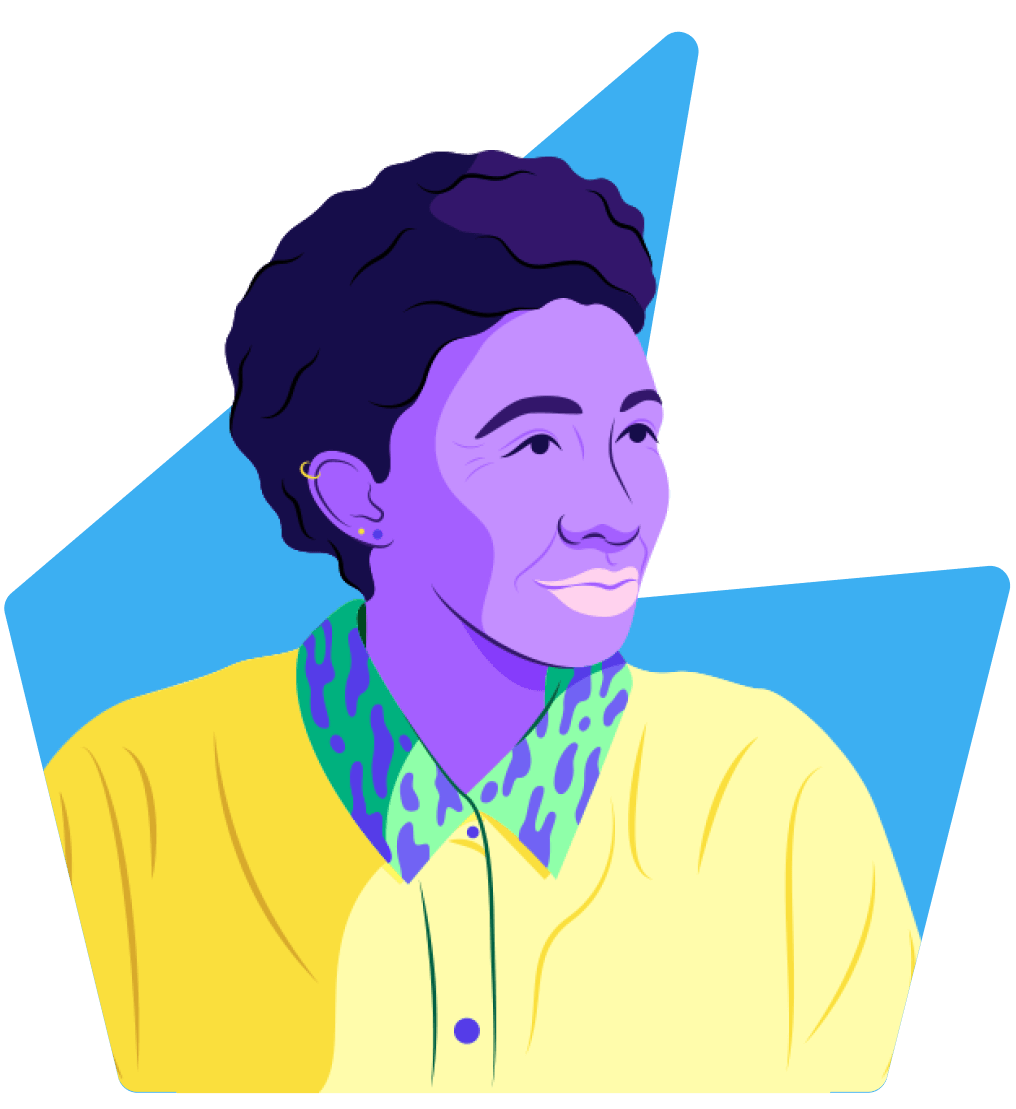 REASON #1
Next-Level Sales Coaching
Your one-on-ones will never be the same. Nor will your call reviews. Gong records, stores, and transcribes every customer interaction. That means your sales coaches will have a searchable database they can use to review calls, pinpoint and organize coachable moments, and share best practices. For those teams that need entry-level hires to create value from day one, use our sales coaching software to show new reps what strategies work best.
Finally, your reviews and feedback don't have to be synchronous. That way, you can review calls and comment on specific parts of the transcript wherever and whenever you want. This gives you and the reps the flexibility to make coaching part of even the busiest of schedules. As such, Gong is perfect for work-from-home or hybrid environments.
REASON #2
Best-in-Class Pipeline Analytics
Gong brings in data from calls, emails, and web conferencing to give you a more complete and accurate picture. See exactly how much of a rep's pipeline is at risk, monitor activity and buying signals. Stay on top of your pipeline with a centralized by-rep view that shows you the health of their deals. Gong will even send proactive nudges so reps don't lose momentum in a deal by forgetting to follow up. As we like to say: come for the automated call recording, stay for the rich pipeline analytics.
Reason #3
Your Most Accurate Forecasts Yet
With Gong, reps will base their forecasts on the data, not opinion. You'll see analytics and intelligence derived from actual customer conversations. Here, objective input is your guide, not guesswork, so you can more accurately forecast deals for the quarter. For many customers, Gong eliminates risk from the forecast altogether.
Reason #4
When the Market Changes, You'll Know in Real Time
Each day, your team will have a reliable window into market personas, needs, and trends. If there's something the market is asking for that your reps aren't talking about, you'll be the first to know. You'll also see how different messages are landing in the market and what competitors come up on calls. Gong brings true market intelligence to people up and down your organization.
Reason #5
Transform Your Business With Revenue Intelligence
Way back in 2019, Gong pioneered a new category for sales software: revenue intelligence. That means data-backed insights, instead of hypotheses. Automatic collection of every source and signal, instead of manually describing a fraction of customer interactions. Gong revenue intelligence captures and transcribes all customer interactions to provide an unfiltered, unopinionated source of truth. What more can a motivated sales team ask for?
Why Use Gong's Sales Software For Your Team?
Every day, Gong's AI-powered insights are there for your team. We remind reps to follow up on what they promised during a previous call. We show the sales manager the winning behaviors of the A-players. We even help organizations understand their prospects better, track market responses, and build winning go-to-market strategies.
When it comes to risk in your pipeline risk, Gong can not only identify risk, but do so early enough so that your team still has time to salvage the deal.
Simply put, Gong helps sales teams win more and win smarter.
Meet the #1 Sales Software on G2
Not bad, right? But you don't get voted the #1 best sales software on the planet without bringing the goods. Here's how Gong helps thousands of sales teams collaborate, improve, and win more business.
Rich Customer Data
Gong integrates with your calendar, web conferencing software, email client, and telephony system to capture, transcribe, analyze, and store every customer interactions. That way, the insights you get from Gong are always based on what the customer is telling you.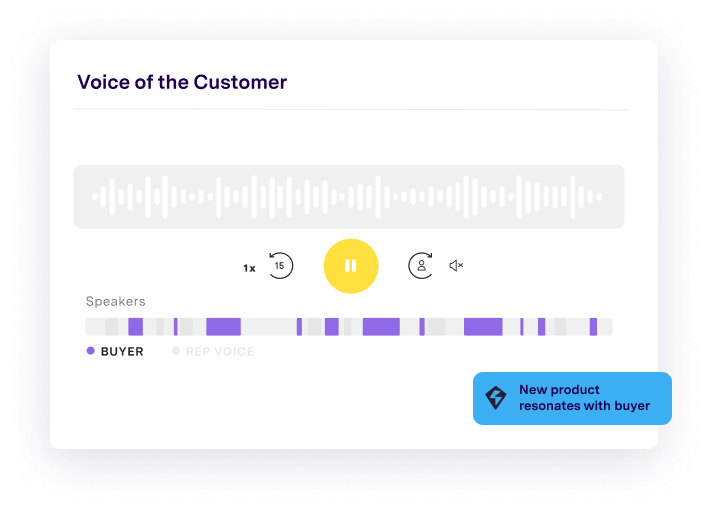 Scalable Team Enablement
In fast-paced sales environments, nobody has time for guesswork about where the team needs enblement. With Gong, you can leave notes on calls where sellers could do something better, or publicly recognize the sales team when they do something great. Across the board, Gong provides a scalable sales coaching model that makes it easy to identify, share, and replicate winning behavior across your sales pipeline.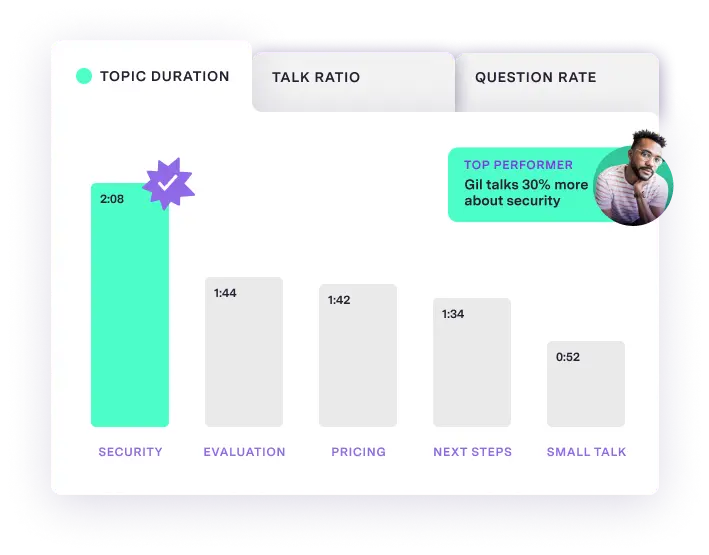 Winning Deal Management
Most risk in your pipeline isn't invisible. Just unseen. Gong's sales team software proactively surface those insights directly from customer data and delivers tailored recommendations, notifications, and next-steps to prevent your team from losing winnable deals.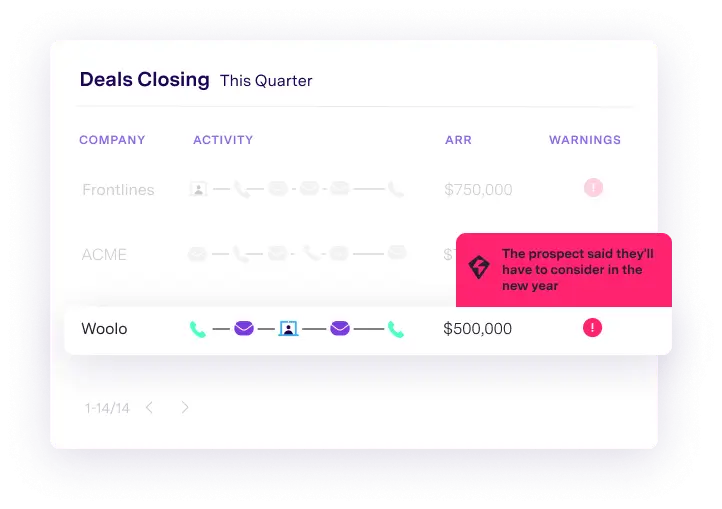 How Does Gong's Sales Software Work?
As powerful as the results might be, our formula for sales software is quite simple: capture new and existing data from calls and emails; tie those interactions to opportunities in salesforce; and deliver actionable insights with powerful AI.
step 1
Capture Every Interaction
On each phone call, web conference, and email interaction, customers provide precious data points. Gong not only captures that critical data, but makes sure your sales team uses it to its fullest potential.
step 2
Understand The Context
Gong integrates with your CRM platform so your call and email data is automatically tied to customer records. This gives you a view into deals that you can't get with a CRM alone.
step 3
Put the Next Step at Each Rep's Fingertips
Instead of guessing on the next step in the sales process, Gong recommends it to you based on deep, AI-enabled analysis. Thanks to proactive insights and notifications, your reps will know exactly what they need to do to close business.
A New Kind of Sales Software
With Gong, your go-to-market teams have a new secret weapon: reality. Because embedded in each customer interaction is the cold hard truth about where a deal stands, where it's going, and what the rep needs to do next.
Reality-Based
Ditch opinions and best bets for full visibility into your team performance and market opportunities.
Autonomous
No need to go digging—Gong automatically serves up the personalized recommendations your reps need to keep deals moving in the right direction.
Aligned
Bring your team together around the shared power of reality-based collaboration, communication and alignment.
Go Ahead, Give the #1 Sales Software a Spin
Kick the tires. Take a test drive. And see why sales is different with Gong.
What Customers Say About Our Sales Software
It's the most important piece of sales software I use. I probably access the content and use the service 4 to 5 times more than anything else, including sales intelligence like SFDC, Engagio, Hubspot etc. It has definitely changed the way I conduct calls and run my sales motion for the better.
Gong is the best sales software I've ever used. It's very helpful for improving performance, sending recordings internally and externally, and staying on target with your sales process.
This tool when combined with a consistent coaching program is essential to a sales software stack. It will dramatically improve the ability to coach reps and provide constructive feedback.
Innovative sales software you should give a try. I am able to really find anything I need from one of my salesperson's calls, if a price is mis- quoted I am able to quickly and easily find it and know for sure instead of he said/she said.
"The #1 Sales Software On The Planet"
4,000+ Rave Reviews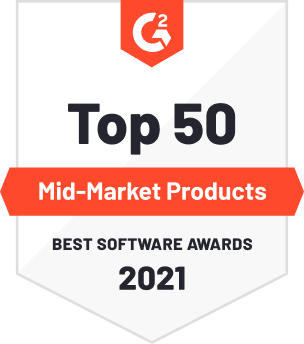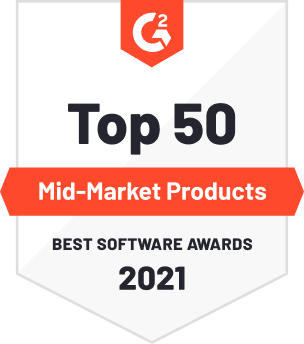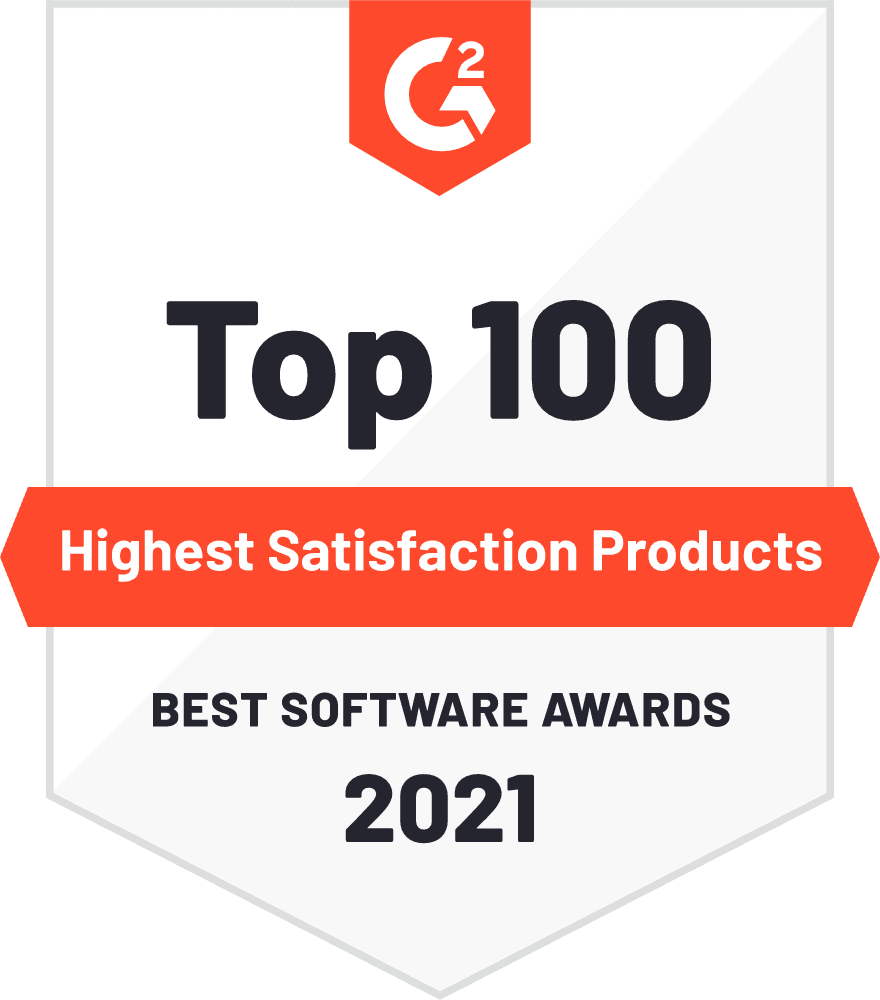 Bring True Intelligence to Your Sales Strategy
Get the insights you need to help reps close more deals.
FAQ
Read the Sales Software FAQ
You asked, we answered. Here's our team's responses to your burning questions about sales software.
To help salespeople become experts in the art of selling, Gong sales software brings some science to the mix. At its very core, sales software relies on rich data and seamless integrations to deliver real-time customer and team insights. The data comprises every single recorded and transcribed interaction between the sales team and their prospects/customers. The integrations make sure that data is collected, connected to customer records, and analyzed on an ongoing basis. The result is a powerful tool that sales teams can rely on to up their game.
How Does Gong's Sales Software Work?
Gong is like a live scanner, constantly looking for insights that your sales reps can use to improve their game. The deal board will quickly show you which deals are healthy and which require immediate attention. Gong also sends notifications for deal warnings, follow-ups mentioned on a call, and data-backed call feedback.
When your Gong admin sets up the CRM integration (Salesforce, Hubspot, or Microsoft Dynamics 365), they can import any CRM fields into Gong. Broadly speaking, you can use these CRM fields as filters or columns when creating your deal board. They're also used in the Calls page for searches and in the Account page. The long story short is that you have a lot of flexibility here with regard to your CRM.
Why Should You Use Sales Software?
Time is money, which means time is sacred for growth-oriented sales teams. So why waste time on repetitive one-on-ones, catching up on emails, and walking through CRM updates step by step? Gong puts reps and their coaches in the driver's seat by putting the power of customer voice at their fingertips. What you used to spend time on—ahem, like trying to remember all of your follow-ups—is automated by sales software. That way, sales reps can focus solely on what's needed to move the deal forward.
Why should you use customer success software?
Time is money, which means time is sacred for growth-oriented sales teams. So why waste time on repetitive one-on-ones, catching up on emails, and walking through CRM updates step by step? Gong puts reps and their coaches in the driver's seat by putting the power of customer voice at their fingertips. What you used to spend time on—ahem, like trying to remember all of your follow-ups—is automated by sales software. That way, sales reps can focus solely on what's needed to move the deal forward.
Does Gong integrate with my CRM?
Most likely! Currently, Gong's sales software integrates with three of the leading sales CRMs on the market:
Regardless of which CRM integration you use, Gong will put all available conversation data into your CRM and tie those interactions to the corresponding accounts. This leaves you with a much more searchable CRM database, which you can drill down based on vertical, brand, opportunity stage, and so on.
What Kind of Insights Can Gong Deliver?
Gong provides insights that deepen your grasp of what drives top performance, wins more deals, and answers the call of the market. These include:
Deal stages

At-risk deals

Trending topics

Activity of sales reps

Next steps

Competitive analysis
Which Tools Does Gong Integrate With?
Short answer: lots. Gong integrates with more than a hundred different tools, including:
Slack

Seismic

8×8

CallRail

Okta

Zapier
How to Connect Gong with Salesforce?
Gong is a voice-of-customer powerhouse for Salesforce shops. Use our Salesforce integration to automatically record and log calls in Salesforce, or import existing calls and transcripts. Track activity in accounts, opportunities, contacts, and leads. Features of the Gong integration for Salesforce include:
Pricing Alerts

Pipeline Analysis Dashboard

Competitive Analysis Dashboard

Flexible custom fields that can be pushed directly into Salesforce
And much more. It's what we like to call your CRM's "missing half."
Thank you for your submission.