#1 Conversation Intelligence Platform for Sales
Convert more pipeline into revenue by shining the light on your sales conversations.
See it Live
X-Ray Your Sales Team's Calls and Demos
Gong reduces the time it takes to do effective coaching by dissecting each call so you can zero in on the key events and behaviors that occurred. Think of it as an x-ray for your sales calls that helps you understand a 1-hour call in 5 minutes.
Read More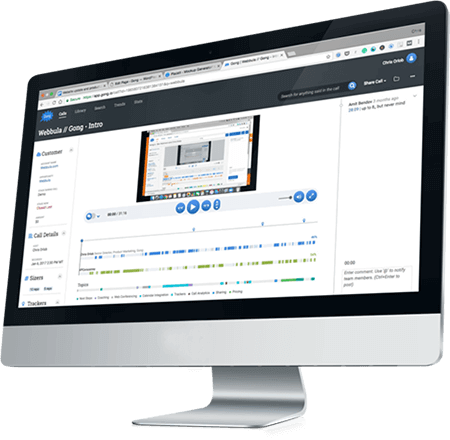 Value for the Entire Sales Team, from the VP to the AE
From game tape for account executives to deep analytics for sales leaders, Gong delivers value to everyone on the sales team. The best part? Your reps can sell as usual with no behavior change required on their part.
Self Coaching
Reps can review & analyze their own calls "game tape style." The best way to help your reps sell better is letting them critique themselves
Peer Coaching
Sales reps can review each others' calls to swap ideas for how to sell better through the use of call sharing & call libraries
Sales Managers
Review, analyze, and coach calls on-demand when it's convenient for you so you can be in 10 places at once
VP Sales
Analyze what your top reps are doing so you can replicate it across the team while identifying & correcting poor selling behavior

Gong has helped us identify dozens of sales coaching and development opportunities to help us deliver better experiences for our buyers. It is now at the top of our sales stack.

Chris Hardeman
VP of Sales

Every rep we deployed Gong to saw a marked increase in performance within 45 days. My reps now pitch and sell sharper.


Gong gives our sales reps an edge on their ability to learn their pitch faster. Our AEs listen to themselves after calls. This is a great way to train yourself.

Brittany Caulfield
Vice President of Sales

I've been able to change the trajectory of deals to a win just by using Gong to listen in on calls. I do this at my convenience, even during my daily commute to work.
Marc Medrano
Vice President, Global Enterprise Sales

Gong helps us with messaging, positioning, and objection-handling. It creates an immediate feedback loop for our 1-on-1's and helps sales reps get up to speed.

Jon Parisi
Senior Director, Enterprise Sales

Gong made us understand which topics are being discussed and which competitors are being mentioned. Using Gong as a coaching platform is really helping us grow.

Jake Holt
Director of Sales

I used Gong for my own ramp-up, listening to calls, learning the product faster, and closing my first deal faster. I now use Gong to listen to my own calls to learn and improve from one call to the next.
Michaela Brady-Hunter
Account Executive

Thanks to Gong, I have been able to consistently shorten sales cycles. Since my prospects can now review our solution's functionality using Gong's simple user interface on their own time, I can focus on other critical parts of the sales process.

Michael Quinlan
Account Executive










How it Works
Gong automatically records your sales calls & demos by "auto-joining" conference calls as a meeting attendee. Calls are then transcribed & analyzed with Gong's self-learning conversation analytics engine so you can understand what's working, and what's not.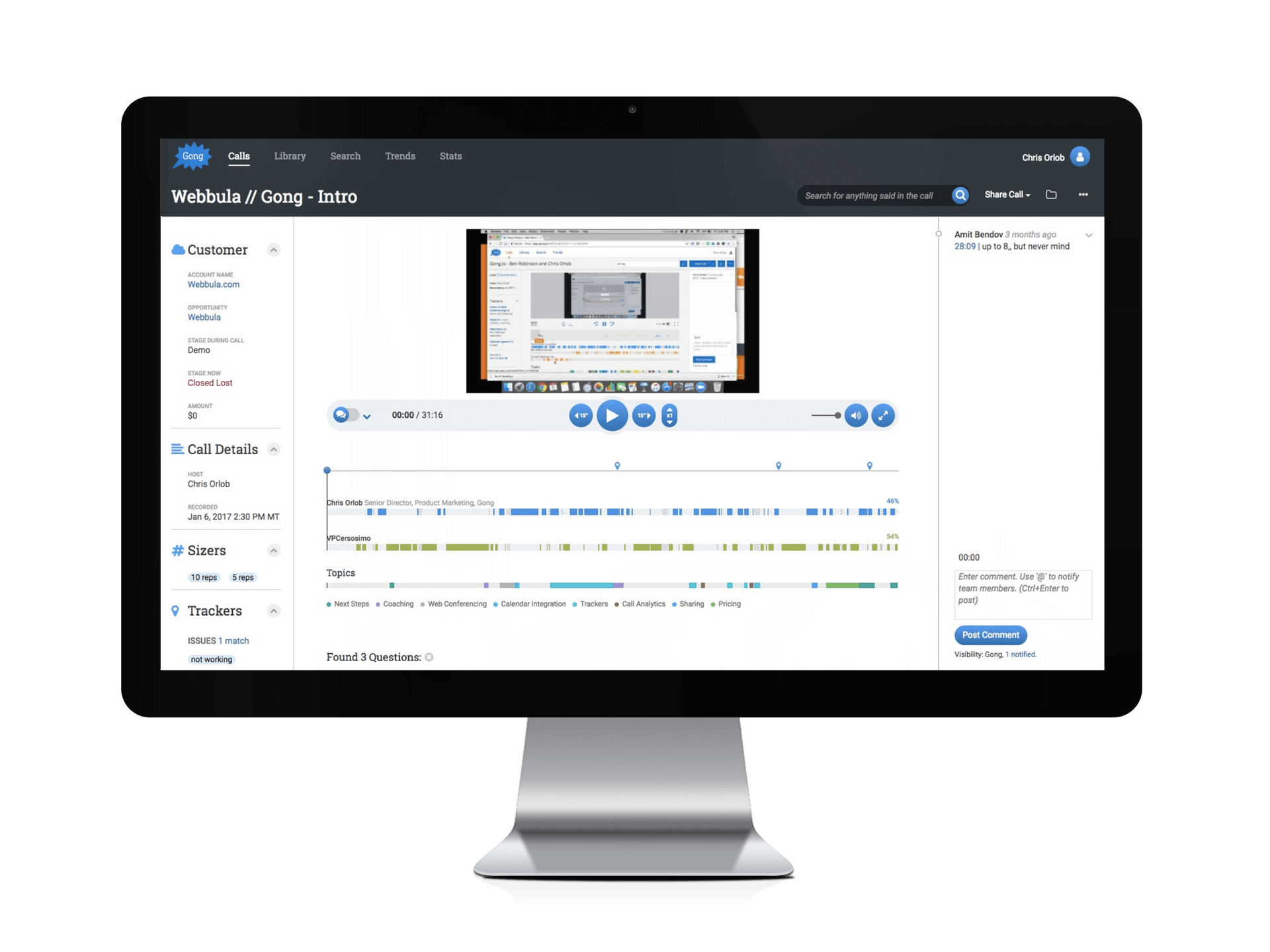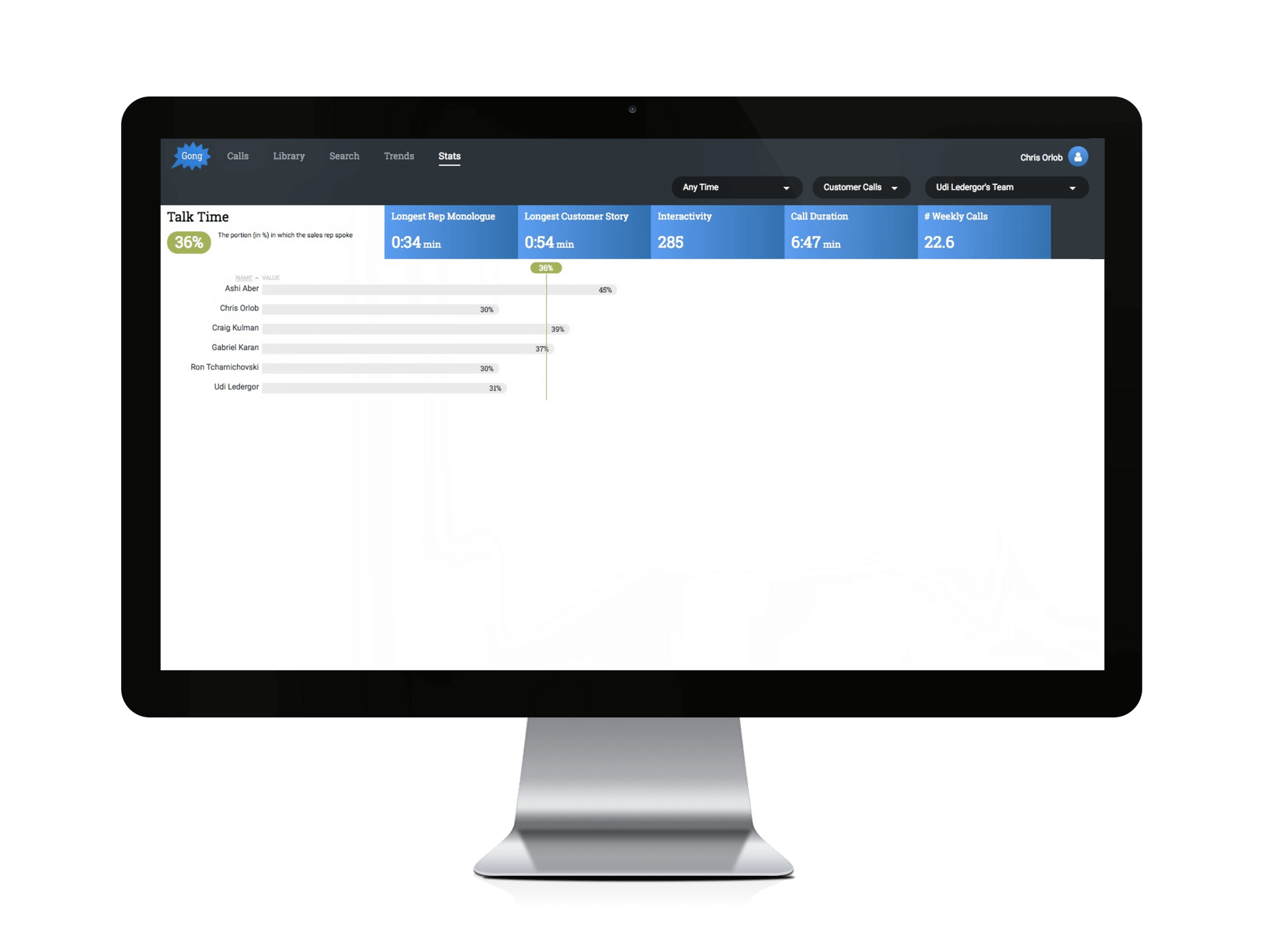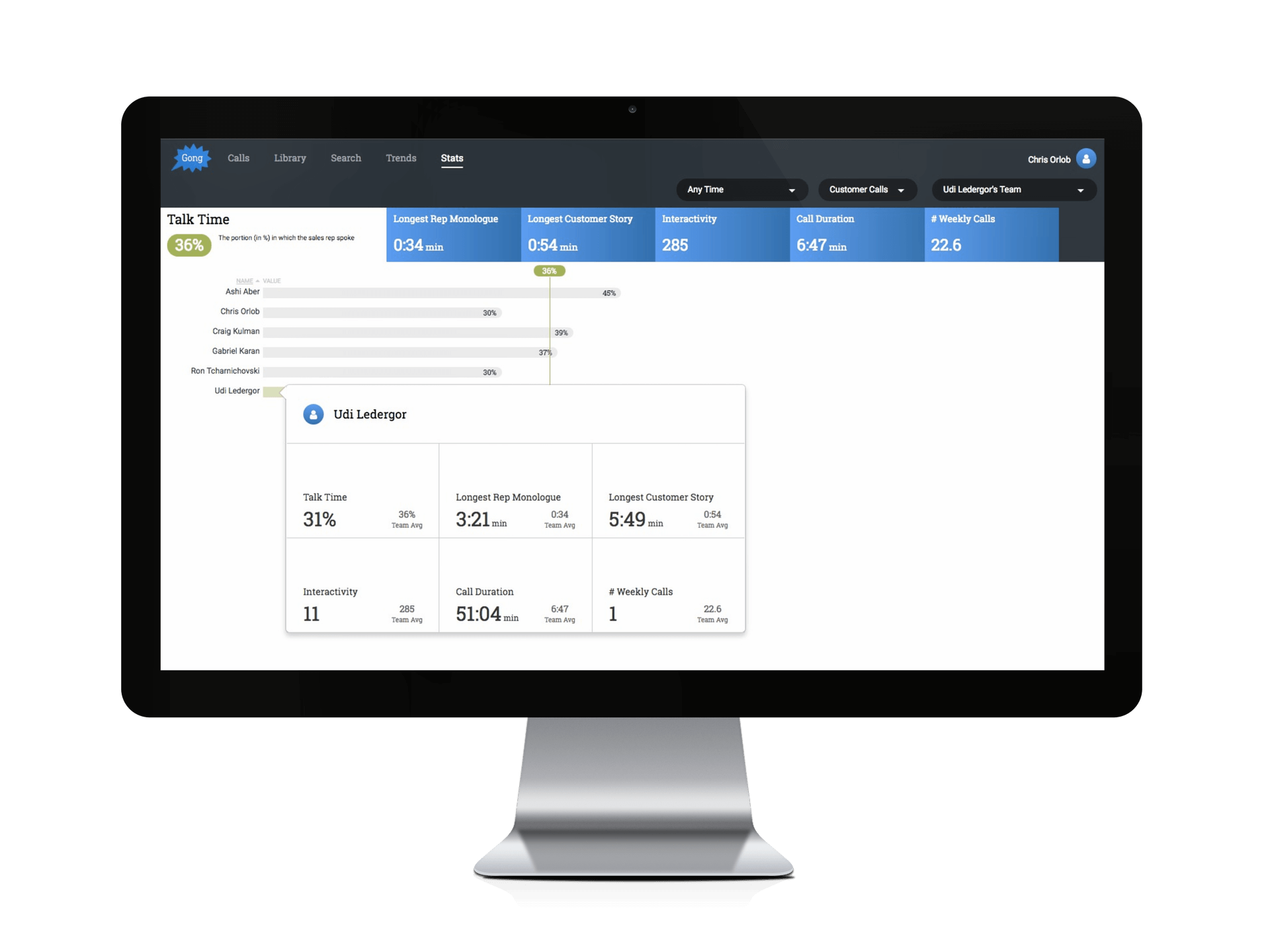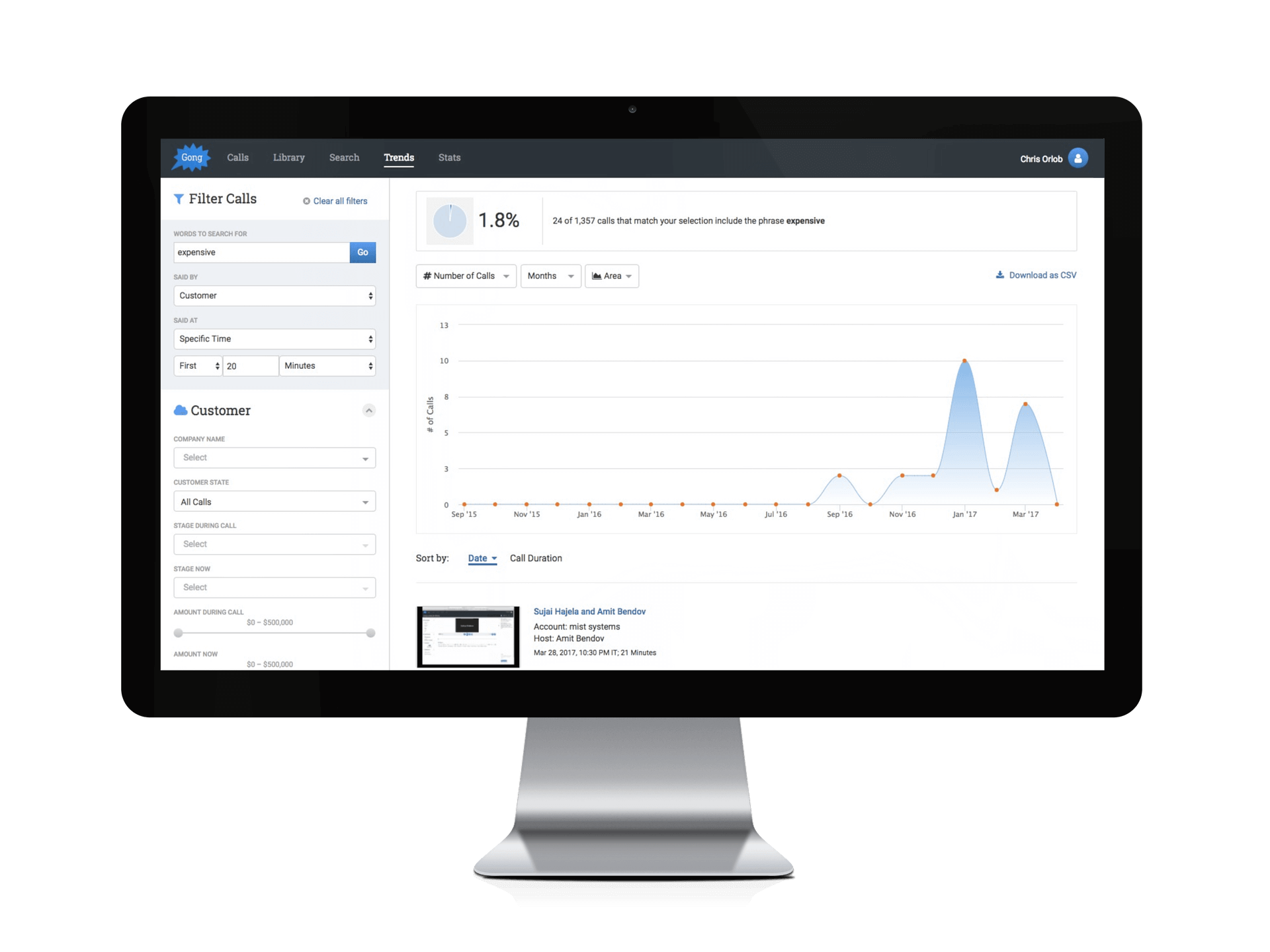 Featured on