The Clear-Cut Sales Pipeline Template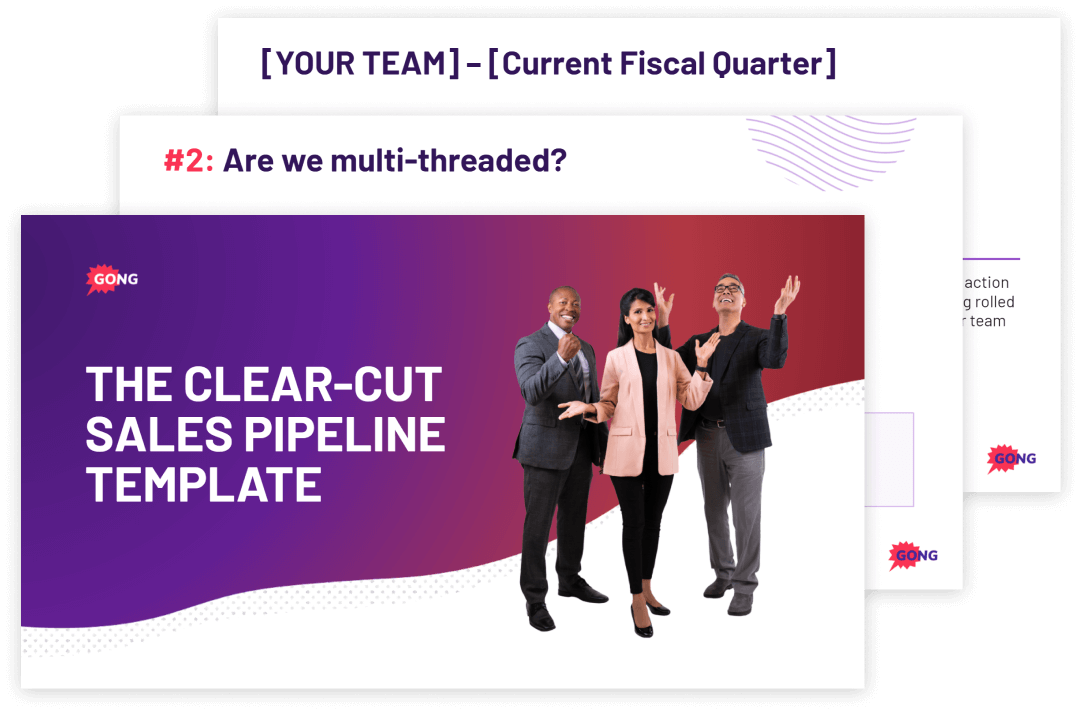 Committed deals slipping? Shot-in-the-dark forecasting? Lost-in-the-weeds pipeline meetings? This is the antidote: This sales pipeline template has everything you need to turn your pipeline reviews into full-blown deal strategy sessions. Let's dig in.
This dead-simple sales pipeline template has everything you need to run better pipeline reviews (the kind that move deals along).
Use these 7 questions to pressure test deals in your pipeline: Now you know why your team's deals are in commit.
Elevate Your Pipeline Reviews
Move pipeline reviews from catch up – aka updating CRM out loud to each other – to strategy: Identifying gaps in pipeline, risks in deals, and finding a path to close.
THERE'S A REASON IT'S IN COMMIT
Use this sales pipeline template to know what's real/what's not in your pipeline.
FREQUENTLY ASKED QUESTIONS
Q: What's included in the template?
A: Slides for managers to fill in: Rep rollup, quarter-to-date progress, and leadership slide to present team forecast.
Slides for reps to fill in: Pipeline numbers, key deal breakdown.
Data: How to identify (and course correct) top deal risks in your pipeline.
Leadership: Use this template to share progress with leadership.
Q:  Does the sales pipeline template include an excel?
A: Unlike our Sales Forecast Template, this template is used to run better pipeline review meetings with your team and help your reps de-risk their deals, own their pipeline, and strategize a path to closed-won.