10 Legendary Negotiation Techniques
From Chris Voss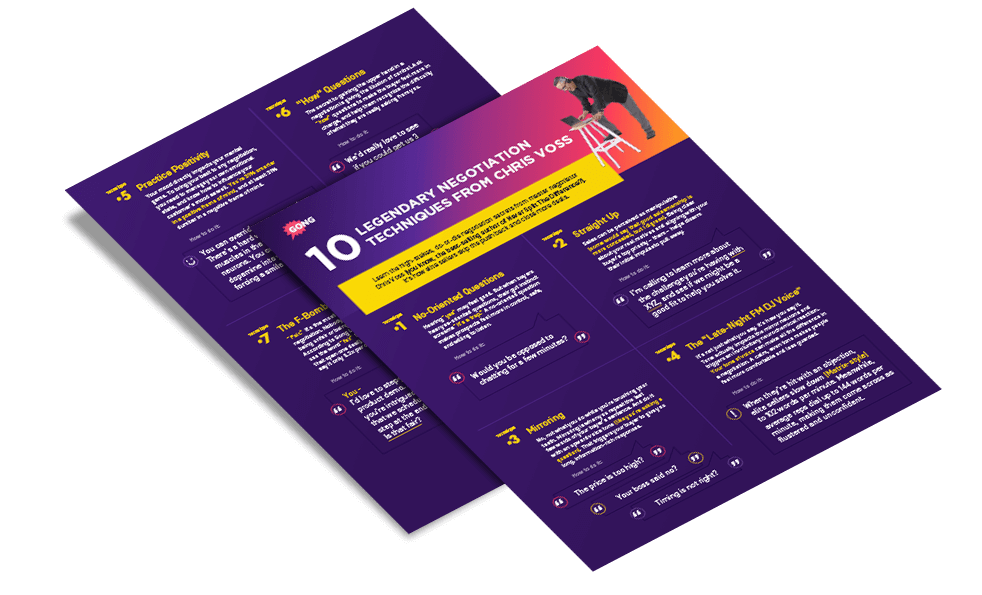 Learn the high-stakes, do-or-die negotiation secrets from master negotiator Chris Voss (you know, the best-selling author of Never Split The Difference?). It's how elite sellers skip the push back and close more deals.
The best-of-the-best salespeople are the best-of-the-best negotiators. Learn techniques that turned Chris Voss into a legend.
STALEMATE-BREAKING TECHNIQUES
Mirroring. Labeling. "Fair". Master Chris Voss' negotiation hacks to break the no-decision death spiral.
Use techniques top negotiators swear by to bring deals to closed-won through minefields of objections.
Who? Chris Voss. Steal his negotiation techniques and grow your commission.