Sales Intelligence Software: Unlock Your Team's Potential
To build a powerhouse sales team, you need more than yesterday's tools. See why thousands of customers, from world-wide enterprises to mid-market companies, all use Gong sales intelligence software to close more deals.
5 Reasons Why You Need Sales Intelligence Software
Straight from the mouth of our raving fans, hear why you should switch to Gong's sales intelligence software: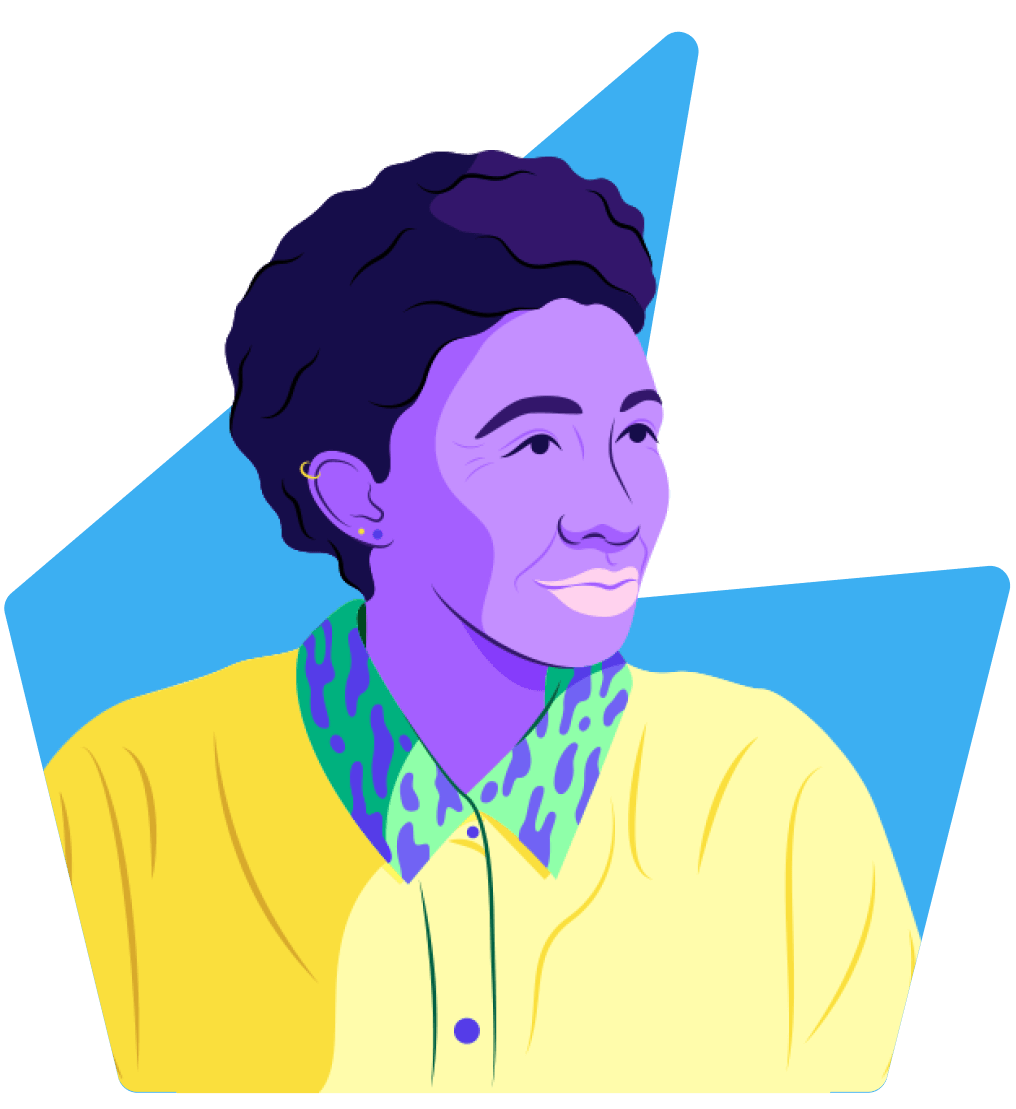 REASON #1
Keep Close Tabs on At-Risk Pipeline
You already know the warning signs: no next steps identified. The rep hasn't involved a decision maker, nor discussed the budget. Maybe the deal has been stuck in a particular stage for two weeks. Gong's sales intelligence tools give you a holistic view of deals in the pipeline to pick up on indicators, then zoom in to intervene before it's too late. Many of our customers use the deal board to keep the pulse on deal momentum, which helps with more accurate forecasting.
REASON #2
See What Strategies Actually Work
Top sales performers have a recipe for success. Why not learn that recipe so you can share it with the rest of your teams? Use Gong to analyze calls, pipeline, and trends to see what makes your top performers so successful. Plus, you can track and quantify progress across certain call metrics to diagnose any pipeline shortfalls. With Gong, your entire team will understand the strategies, plays, and talk tracks they need to thrive.
Reason #3
Ensure Your Team Are Using New Messaging
Wouldn't it be nice to know how your various buyer personas are reacting to strategic initiatives like new messaging, product, and sales methodologies—in real time? With Gong, you'll have next-level insight into how new messaging, sales collateral, and go-to-market strategies are being used. You'll also see which conversations are leading to closed-won revenue, as well as which specific talking points your reps are struggling with.
Reason #4
Forecast with Superhuman Accuracy
Punching in the dark is no way to conduct sales forecasting. Instead, use a central deal board to see the entire forecast, including how well your teams are working deals and activity levels for each. Not only will you have a much more accurate forecast, but you'll quickly spot red flags on calls, or deals that have gone dark (despite the reps still forecasting them. Some call it a data-driven approach to gauging the progress of deals. We call it the spoils of running one of the best sales intelligence tools around.
Reason #5
Make Coaching Recommendations with the Help of AI
Any sales leader would love to give personalized recommendations to each rep. For larger teams, with many reps and hundreds of calls and emails flying back and forth everyday, you need the help of sales intelligence tools. Use Gong to share best practices among all reps at once, while expediting onboarding through the use of real-life selling examples (snippets from call recordings, for example). You can build custom flags—a deal isn't multi-threaded, for example, or doesn't have the next meeting set up—so you can quickly leave comments on calls for points of improvement.
Why Use Gong for Sales Intelligence Software?
Thousands of companies large and small consider Gong one of the best sales intelligence tools on the market. Why? Because Gong's sales intelligence software analyzes every interaction between reps and prospects/customers.
We're talkin' calls, emails, and web conferencing.
And that's just the beginning. Gong AI can sift through all of this data, understands what's being said, and unearth crazy-good insights. It makes for a far more reliable view of deal progress, pipeline, and forecasting. For many of our customers Gong has become the one-stop-shop for sales enablement, coaching, revenue intelligence, and ops.
How many sales intelligence tools can do all that?
The Gong Approach to Sales Intelligence Software
Learn how we provide category-best insights into your team, deal pipeline, and competitive market.
Build Aligned Teams that Know How to Win
Remember that holistic view that everybody's always talking about? You know, reality-based, data-backed insights into what the entire sales team is actually doing (or not doing)? Gong solves that problem once and for all. Our sales intelligence tools help teams understand their pipeline, align around best practices, and receive the pinpoint guidance they need to stay on top of their game.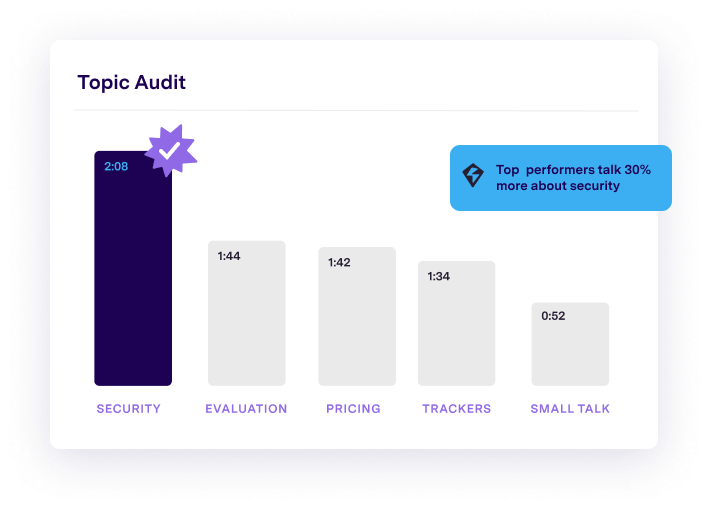 Keep Deals on a Path to Close
Reps and frontline managers alike will find answers to all their most pressing questions. Which deal will close? Which ones won't? Use deal management to review pipeline and strategize on next steps. And expand visibility by seeing all of the activity, from any deal, in a digestible format. As far as sales intelligence tools go, Gong is an absolute must for managing deals at scale.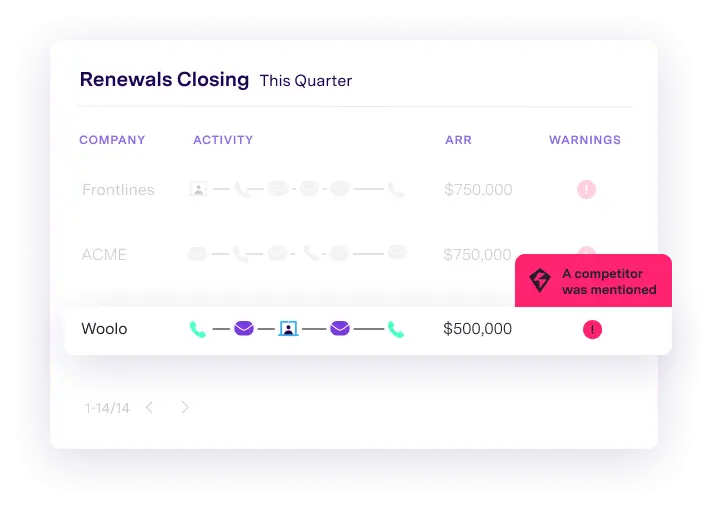 Know the Market Inside and Out
Deliver deep market research and intelligence to stay ahead of market trends. Gong provides real-world insight into where the market is going, what promises the competition is making, and the problems your teams need to solve to win. There's no better way to learn a new market, or to respond to something the market suddenly wants.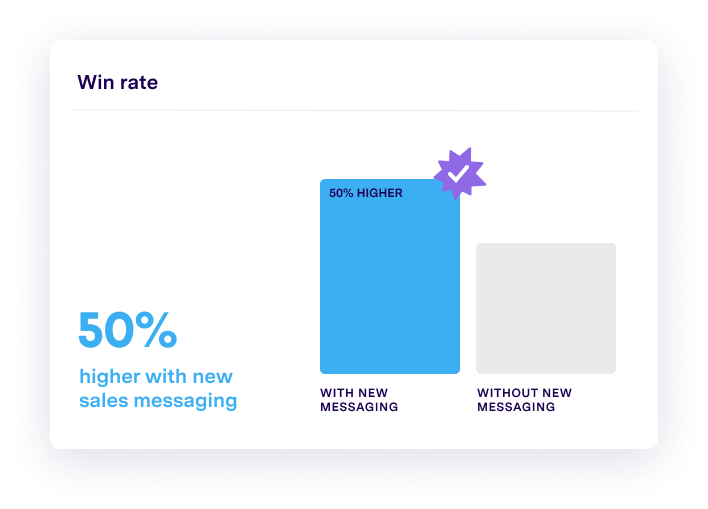 How Does Gong's Sales Intelligence Software Work?
While it might feel like magic, our approach to sales intelligence software is quite simple. Let's take a look under the hood:

step 1
Analyze All Customer Interactions
Calls. Emails. Webconferencing. If it happened, it's in Gong. And while Gong captures and records every interaction, you can spend your time slicing and dicing the data however you need.
step 2
Tie Everything to Your CRM
Thanks to our handy integration with Salesforce, you'll find that all call and email data is automatically tied to client and contact records in Salesforce. That way, you can do nifty things like filter by closed deals, track meeting activity, forecast, and much more.
step 3
Deliver Winning Insights Across the Board
Here's the thing about the best sales intelligence tools: they raise the bar for pipeline management, forecasting, and revenue ops. Track deal velocity, accurately gauge performance, and set team benchmarks. Address gaps in the sales process and share winning best practices.
Beyond Sales Intelligence Software
To truly understand the macro and micro of sales operations, start with what prospects and customers are telling you. These interactions are valuable assets that Gong uses to transform your organization into a revenue machine. It's a winning, widely renowned approach in three parts:
Reality-Based
Put metrics behind the most common objections, must-have features, and talk tracks. Give your team full visibility into where strategic initiatives are winning deals, and where they're coming up short.
Autonomous
Set your teams up for success by giving them automatic follow-up reminders, categorized call break-downs, and the personalized next steps most likely to keep momentum going.
Aligned
Bring the team together around a clear, data-backed strategy. That goes for in-call best practices, accurate forecasting, and everything in between. With Gong, your go-to-market teams will march in lockstep.
Put the #1 Sales Intelligence Software to the Test
See what insights Gong can generate for your team in less than 30 minutes.
What Sales Leaders Say About Gong's Sales Intelligence Software
We love the workflows for automatically adding the AI recording tool to your calendar meetings, integrations with Salesforce, and the calendar/email providers ensure you have all the helpful information on each deal at your fingertips.
The AI and the toolset that Gong offers is where I think the real differentiator is. The ability to tag, number, and send snippets are features I use just about everyday and the ops, marketing, product teams can all listen in on calls.
Gong's AI is the best I have ever seen. I love that I can look up an individual word on a call and skip right to that point. Plus, I also love the stats they give you as far as filler words and phrases I use and how many times I've used them.
We use Gong for overall sales intelligence through various features: note-taking, automated meeting transcript, reviewing my talk ratios, and refining our calls by reviewing each segment individually.
"No. Way."
Yes way, say 4,000+ Rave Reviews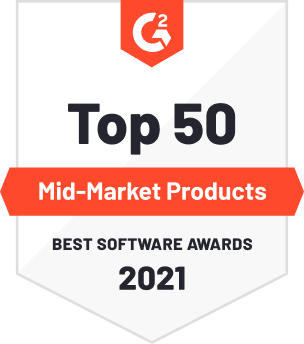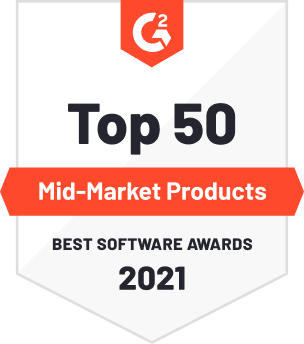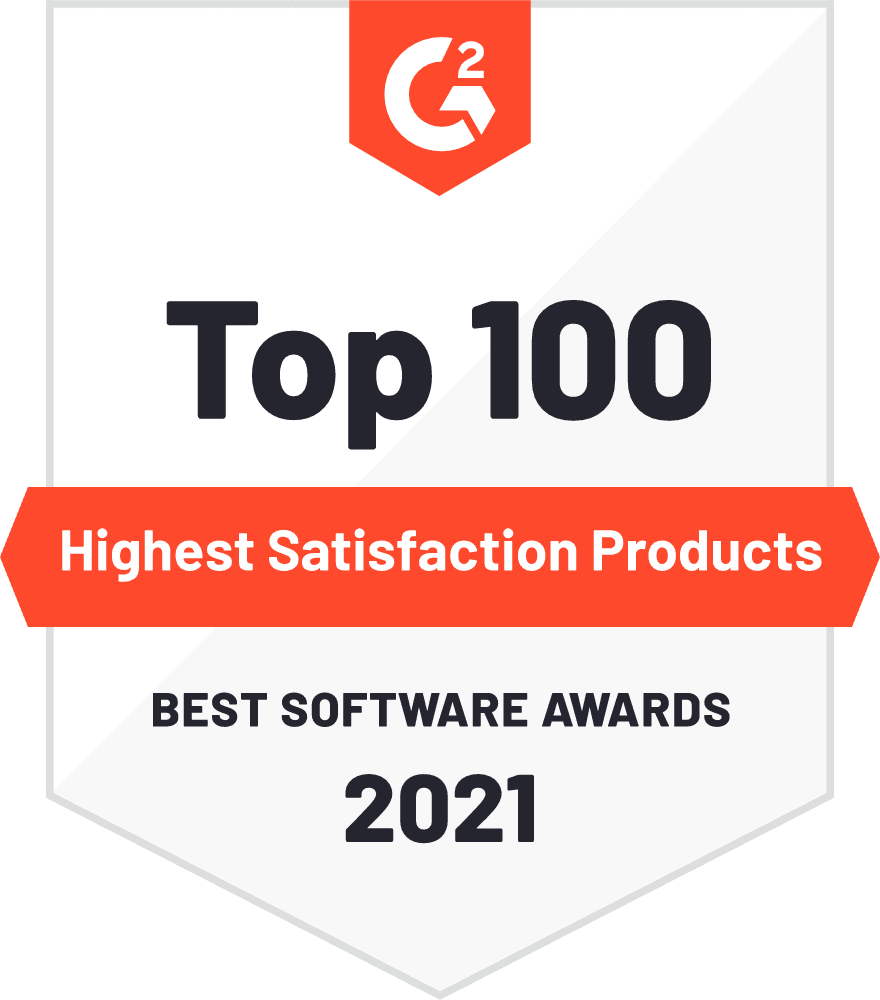 See the Power of Sales Intelligence for Yourself
There's run-of-the-mill sales intelligence tools, and then there's Gong. See why sales leaders say it isn't not even close:
FAQ
Read the Sales Intelligence Software FAQ
Sales and revenue operations, marketing—even customer success. Every team needs something special from their sales intelligence tools. So we asked our in-house experts to answer a few questions about how sales intelligence software really works.
What is Sales Intelligence Software?
Typically, sales intelligence software integrates with telephony systems, email clients, web conferencing tools, and the CRM—all the tools your teams use to move prospects through the pipeline. First and foremost, the software records, transcribes, and analyzes these interactions using powerful AI. What you get are actionable, data-backed insights in a few key areas:
How Does Gong's Sales Intelligence Software Work?
Our software records and analyzes video calls, phone calls, emails, and messages, and provides AI-driven analysis. Thousands of companies rely on this analysis to inform all aspects of sales, revenue operations, product, marketing, and customer success.
Why Should You Use Sales Intelligence Software?
The utility and versatility. Some teams use Gong to flag content, find relevant parts of calls, and track topics that were discussed. Others use Gong to establish best practices and easily classify calls into a resource library for new hires, coaching, etc. Overall, many teams find that Gong provides a more objective review of forecasts, deals, and pipeline.
Does Gong Integrate with My CRM?
Currently, Gong integrates with three of the leading CRMs on the market:
Across all of these integrations, Gong pulls conversation data into the CRM, tracks calls within accounts and during different points of the sales process. The deal warnings board also links directly into these CRMs, so sales teams know exactly when and how to make adjustments. Many sales teams enjoy the ability to search their CRM for calls by vertical, industry, company, brand, opportunity stage, and so on.
What Kind of Insights Can Gong Deliver?
Our sales intelligence software is known for its top-tier call analysis. With the help of powerful AI, your team can extract a variety of useful insights. Most importantly, you'll gain a far deeper understanding of what your customers need.
This includes first-hand information (customer language and phrasing, for example, or competitor mentions) that you can use to adapt sales strategies, keep deals on track, and collaborate with other go-to-market teams.
Gong also provides insights for individual reps, including activity tracking, next steps, and self-directed coaching. Their sales managers will be able to examine deal health, forecasting, and even CRM hygiene.
In terms of revenue and pipeline management, Gong provides far more accurate and reliable picture of where things actually are, and what you can count on closing this quarter, next quarter, and down the road.
Which Tools Does Gong Integrate With?
Dozens. Gong has more than 90 integrations. From Google Workspace, Slack, and Zoom, to new integrations like Vidyard and Gainsight, the list of Gong integrations keeps growing every day.
How to Connect Gong with Salesforce?
Quite well, thanks for asking. The Gong app for Salesforce stores unique Gong data directly in Salesforce. The integration includes nine out-of-the-box reports and two dashboards, including Pipeline Analysis Dashboard and Competitive Analysis Dashboard. Learn more about the Gong integration with Salesforce.
Get Insights So Good, It's Almost Unfair
We're here to help your go-to-market teams edge the competition and win more business. Book a demo to see why Gong is considered one of the best sales intelligence tools on the planet.