SALES PIPELINE MANAGEMENT SOFTWARE
TURBOCHARGE YOUR CRM
Gong plugs into your CRM and communications systems to capture and analyze customer data with AI so you know: which deals are at risk, how much pipeline is affected, and which opportunities to roll up in your forecast.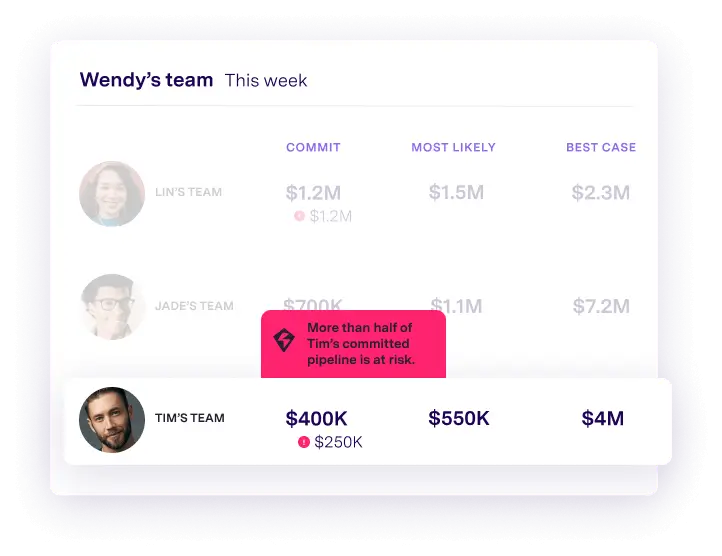 Some of our 4000+ customers





Coach Your Reps To Greatness
Get personalized recommendations for each rep and replicate winning behaviors across your org.
See what top reps do differently

Create a team of A-Players

Cut rep ramp time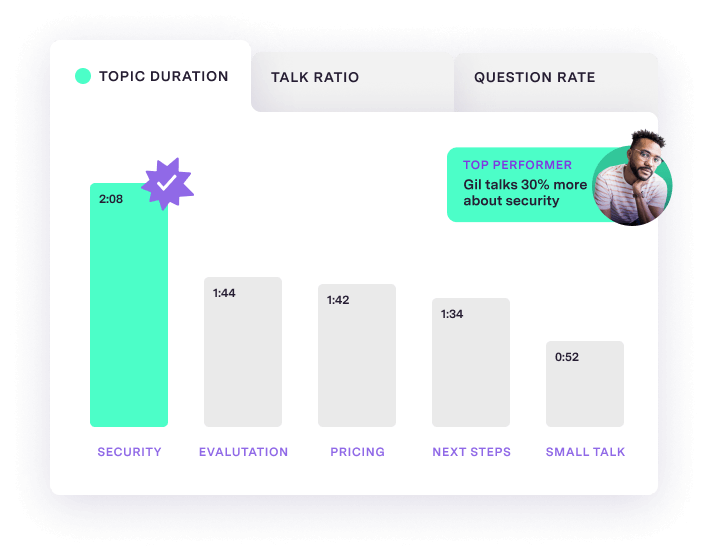 Same Pipeline, More Revenue
Get total visibility from first contact to close so you can understand pipeline health and stop deals from going south.
Proactively unblock deals

Identify pipeline risk

Forecast with superhuman accuracy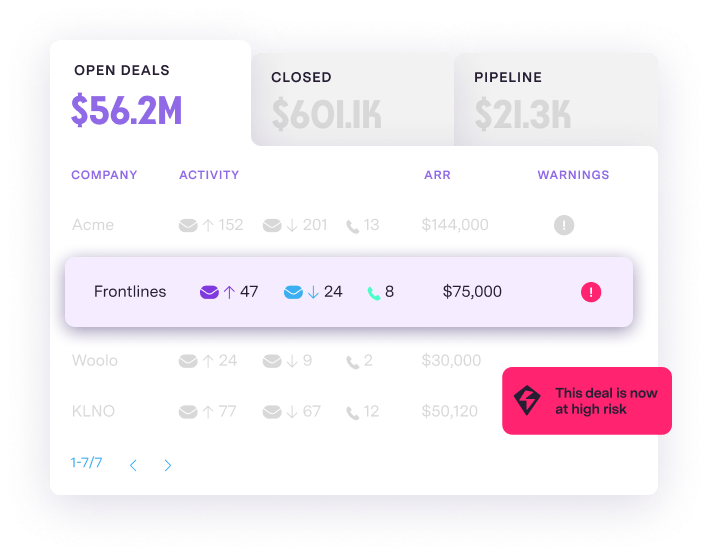 Drive Go-To-Market Success
Hear the unfiltered voice of your customer and track your go-to-market strategy in real time.
Understand your buyer

Stay ahead of the competition

Track key initiatives to the front lines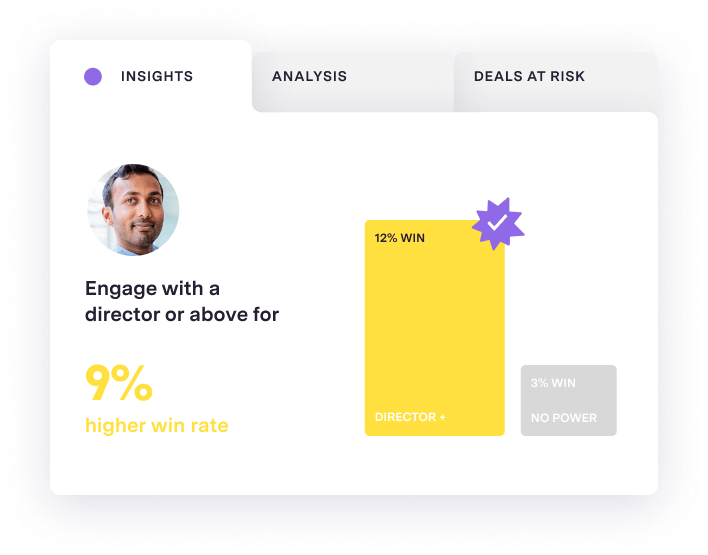 Here's what you'll learn in your demo:
Thank you for your submission.
How Revenue Leaders Like You Win With Gong
"There's always some initial hesitancy when rolling out new technology, but I'm so proud of how quickly our team understood the value of Gong. The best salespeople don't want to win alone and they don't want to lose alone, either. They want those opportunities for coaching, and crowdsourcing feedback helps everyone get better."
Vikas Bhambri
SVP of Global Sales & Customer Service at Kustomer
"Gong helps us track customer journeys across the entire sales process, establish pain points, determine winning strategies, and identify ways to improve our reps' performance through coaching and mentoring."
Ricky Sevta
Global Chief Revenue Officer at simPRO
"Gong unifies our message so we're all saying the same things the same way and winning the deal every time."
Jamin Fochtman
Head of Sales Enablement at Addepar
Integrated with your favorite apps
Maximize ROI from your sales stack with Revenue Intelligence from Gong.

Salesforce
Zoom
Google
Office 365
Hubspot

Teams

Slack
RingCentral