Some of our 4000+ customers






"The best thing about Gong is that I can help coach my colleagues and reps when I'm on the go, commuting to and from work, or when I get a few minutes during the day. So I'm able to be 'always on'."
Natalie Lebow
Sales Productivity Manager, Greenhouse Software

"The best thing about Gong is that I can help coach my colleagues and reps when I'm on the go, commuting to and from work, or when I get a few minutes during the day. So I'm able to be 'always on'."
Natalie Lebow
Sales Productivity Manager, Greenhouse Software
KEY BENEFITS
TIME-EFFICIENT
CALL COACHING
With Gong's sales enablement technology, you can be in 10 places at once. Instead of spending your time shadowing calls, pull them up on-demand and let Gong's data show you where to focus your training.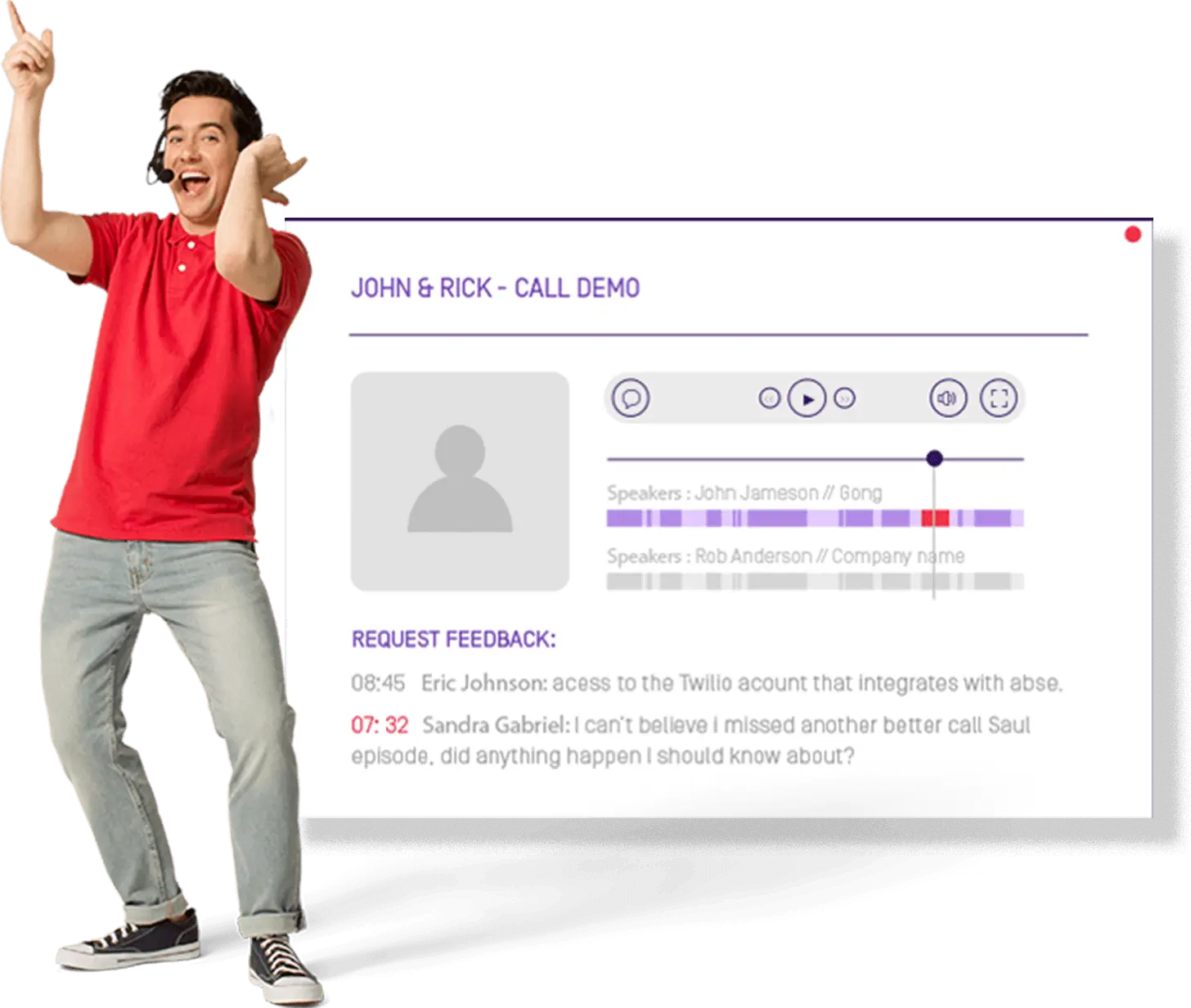 IDENTIFY TRUE TRAINING NEEDS
Ensure your sales enablement is rooted in reality by pinpointing your sales team's true areas of improvement, driven by data and facts directly from their sales conversations.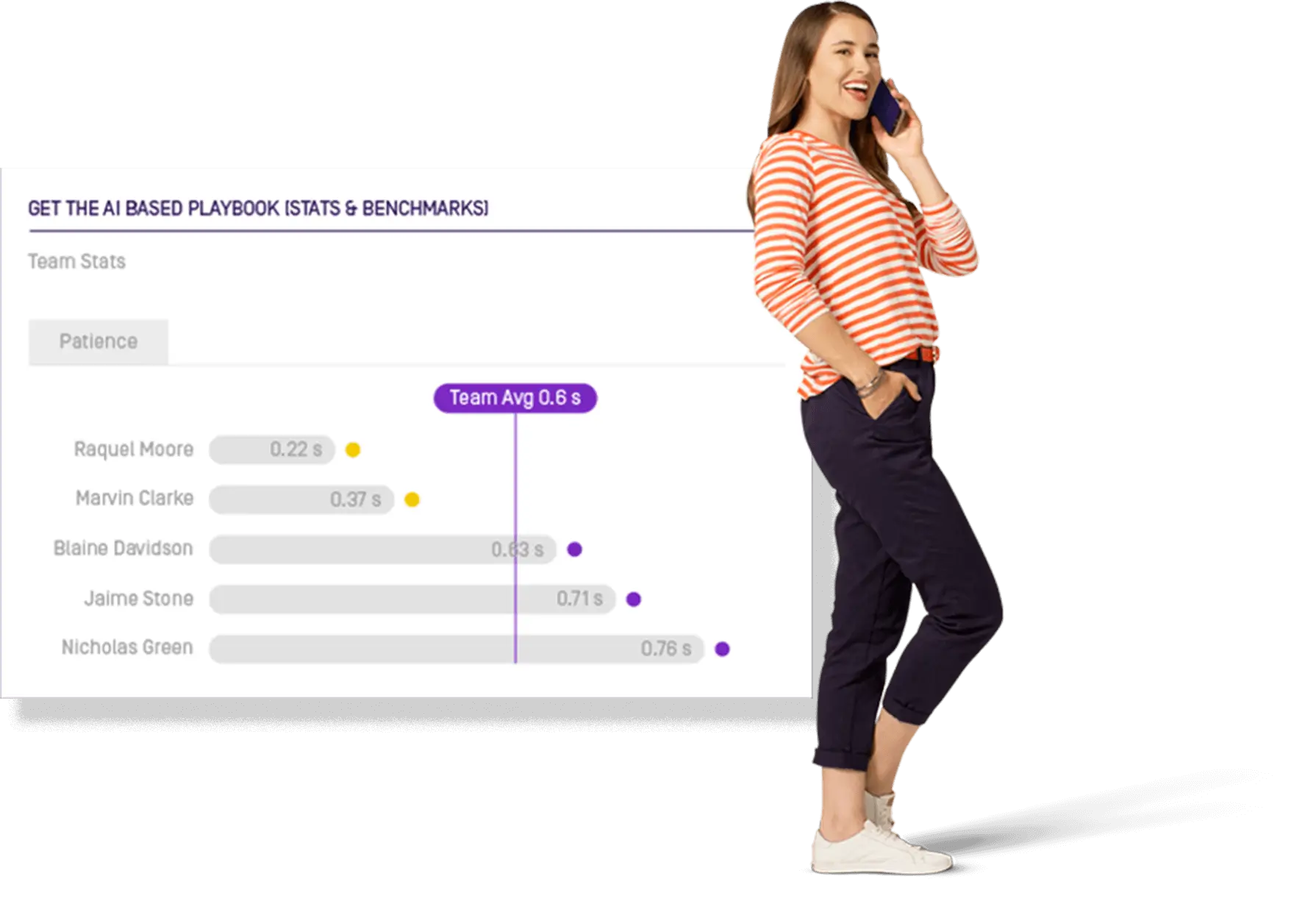 PERSONALIZE COACHING FEEDBACK AT SCALE
Identify each rep's individual coaching needs with surgical precision using data from our sales enablement tool. Deliver the kind of rich, personalized feedback each rep needs to exceed quota.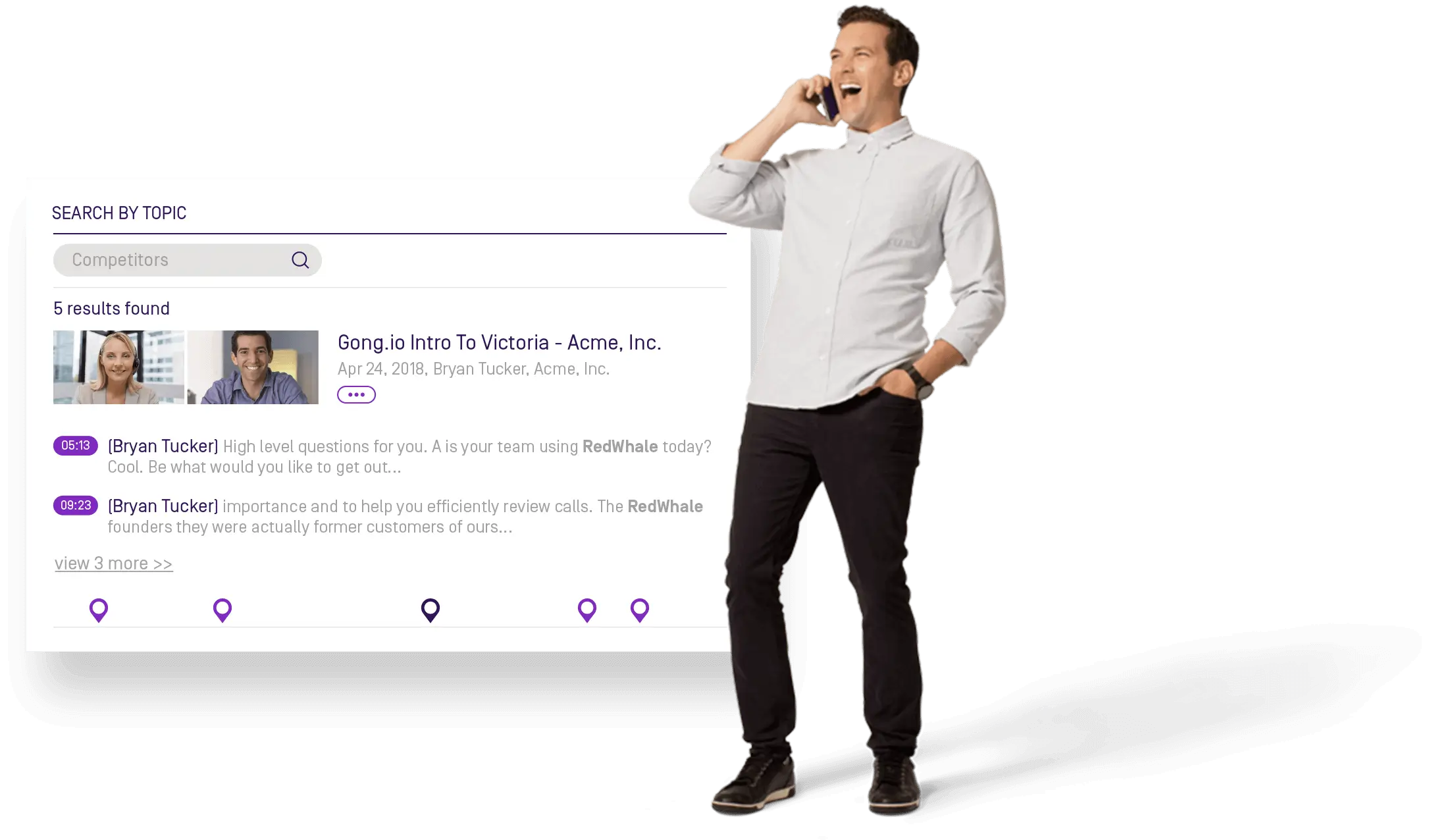 ensure Training Is adopted in the Field
By making sales conversations visible and measurable, you can confirm that your reps adopt your sales enablement training.
HOW GONG HELPS WITH YOUR SALES ENABLEMENT STRATEGY
CREATE AND REVAMP YOUR PLAN
Gong has the best sales enablement tools for your business. With our powerful AI, you'll know how your reps manage their sales conversations, and uncover what's working and what's not.
STAY IN TUNE
Gong's revenue intelligence platform works beautifully alongside the sales training and sales coaching you do normally. Let our tools and technology harmonize with the rest of your symphony of success.
STAY ON TOP
With Whisper, our sales enablement technology, you can pinpoint exactly what your top sales reps are doing to successfully engage the customer throughout their sales journey. Keep track of when customers ask for discounts, and even allow your team to collaborate and give feedback on their conversations.
MAXIMIZE REVENUE PER REP
We call it "revenue intelligence", and it's an important piece of the puzzle – one that will enable your sales team to score a little higher. Does your jump-shot need a little work? Gong's got you.