Company News
Gong.io's Whisper Shows Sales Leaders what Separates Their Best Reps from the Rest
SAN FRANCISCO, California and TEL AVIV, Israel, December 6, 2018 – Gong.io, the #1 rated Conversation Intelligence platform for sales teams, has announced the release of its latest product, Whisper™, which helps under-performing sales reps get on the same level as the superstars on their team.
Whisper™ does this by breaking down sales teams into top, average, and low performers based on their CRM records. It then highlights the talk tracks that the best reps are using during their customer-facing conversations to win deals.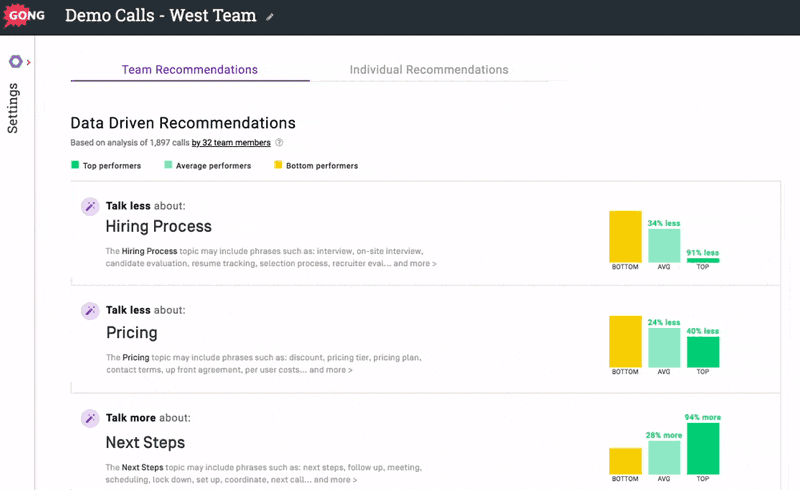 With access to the talk tracks that are consistently winning deals, sales leaders can use Whisper™ to craft individual coaching plans for each of their reps. The sales reps themselves can use Whisper™ on demand to continuously improve their sales skills, find renewed motivation in their work, and rid their managers of the majority of the coaching time they would have otherwise had to spend with them.
"Our biggest win with Whisper™ has been getting struggling reps up to plan insanely quickly," says Paul Snelson, VP of Sales at TouchBistro. "They're experiencing meaningful individual successes, and it's a tremendous boost to the entire team's numbers."
Whisper™ is now available to all Gong.io customers. To learn more and book a private demo, visit: https://www.gong.io/whisper