Some of our 4000+ customers






"Our close rates are up 30% from Q4 last year to Q1 this year. On the new hire side, we've cut onboarding ramp time by 20%. And our sales cycle has been cut in half. Gong has played a big role in all of those metrics. It's been a huge part of our success."
Drew Hamilton
Chief Sales Officer, Kareo

"Our close rates are up 30% from Q4 last year to Q1 this year. On the new hire side, we've cut onboarding ramp time by 20%. And our sales cycle has been cut in half. Gong has played a big role in all of those metrics. It's been a huge part of our success."
Drew Hamilton
Chief Sales Officer, Kareo
UP YOUR REPS' GAME. SALES COACHING ON STEROIDS.
MANAGER-LED
SALES COACHING
Turn your good reps into great reps. Identify sales coaching needs of every rep, according to do. Give powerful coaching feedback.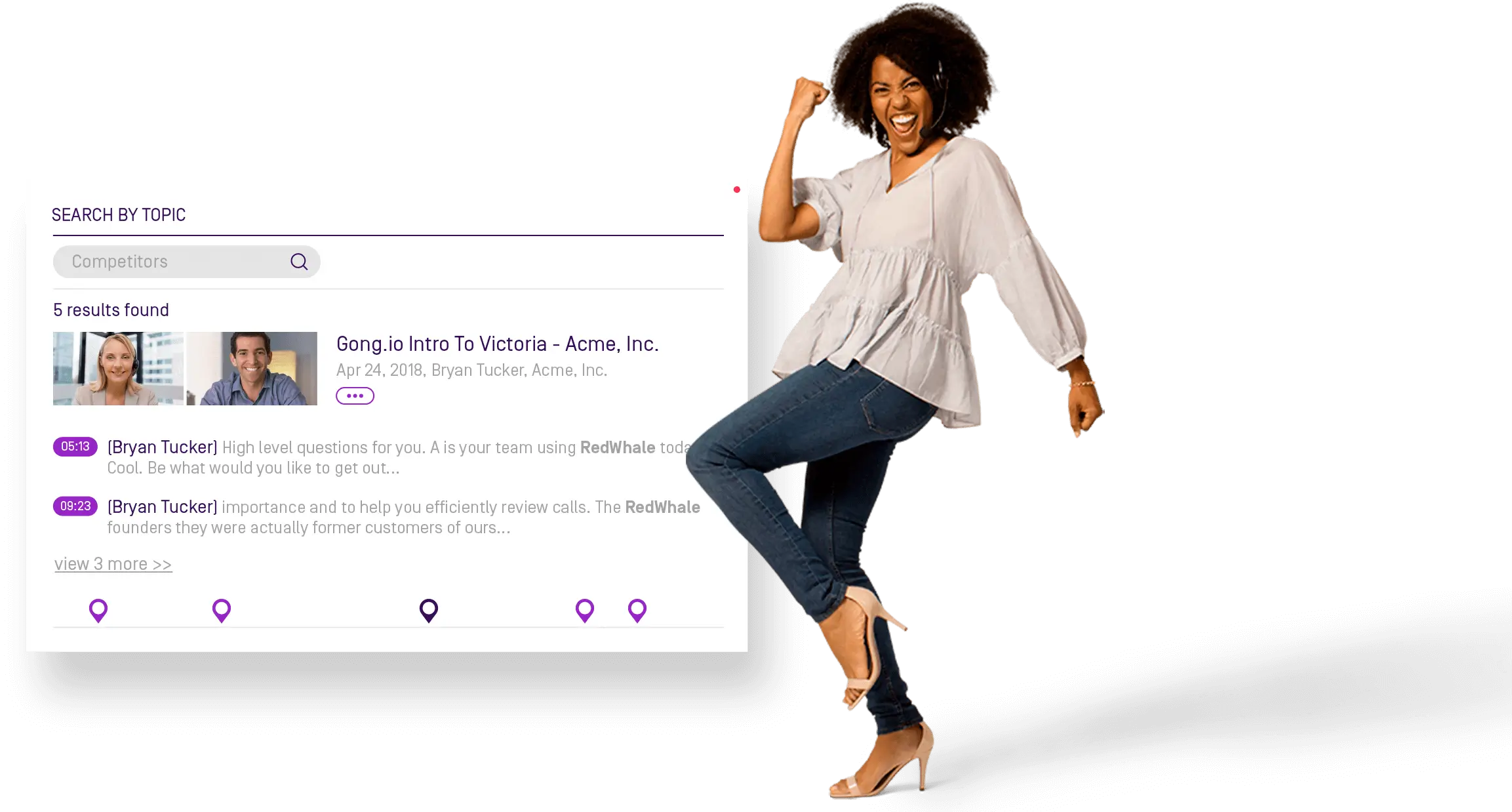 SELF COACHING
FOR SALES REPS
Let your reps take improvement into their own hands. Gong is like game film for sales professionals.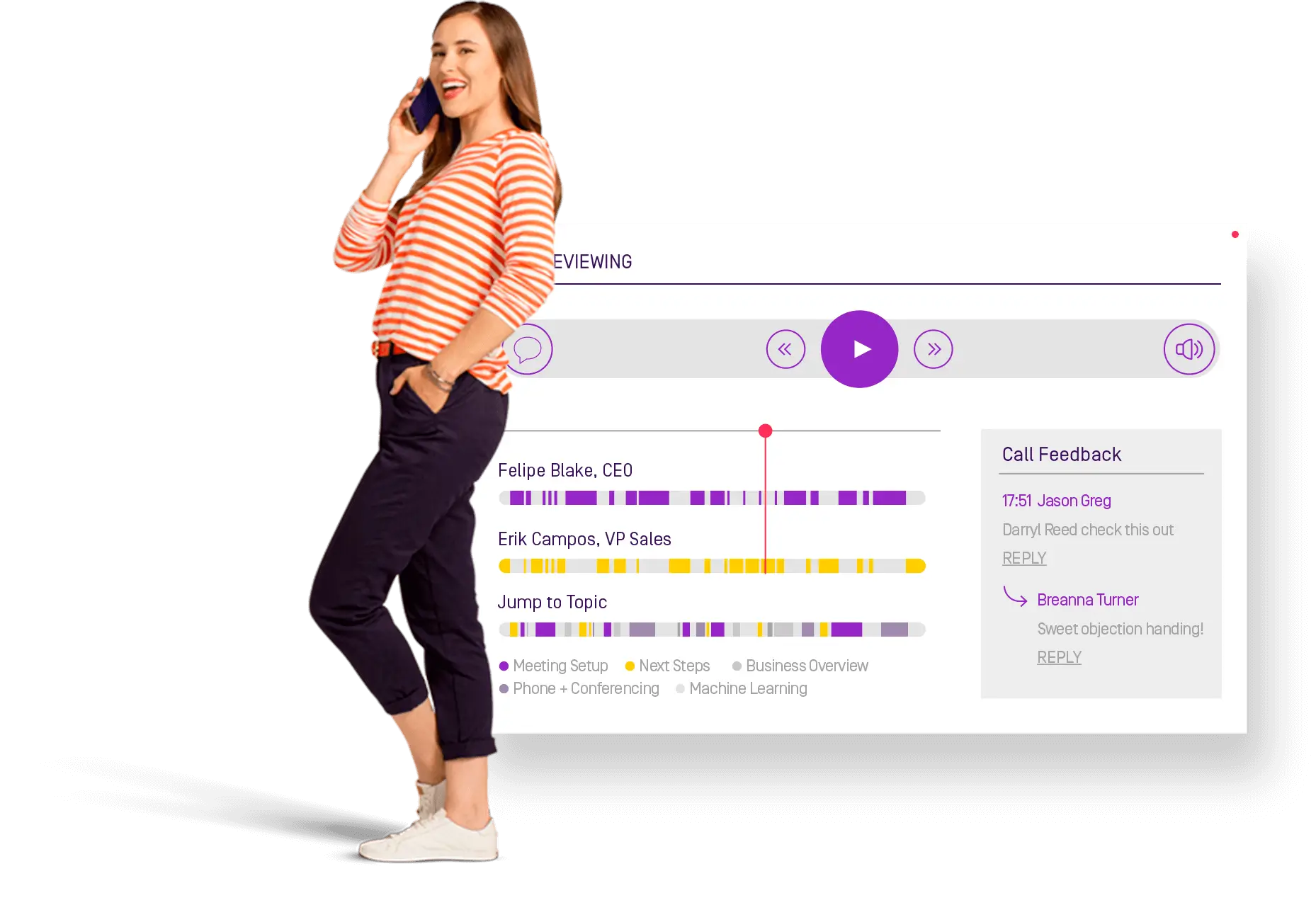 PEER SALES COACHING
Let your reps swap best practices and the talk tracks that close deals. Every rep can learn from what your best reps are doing.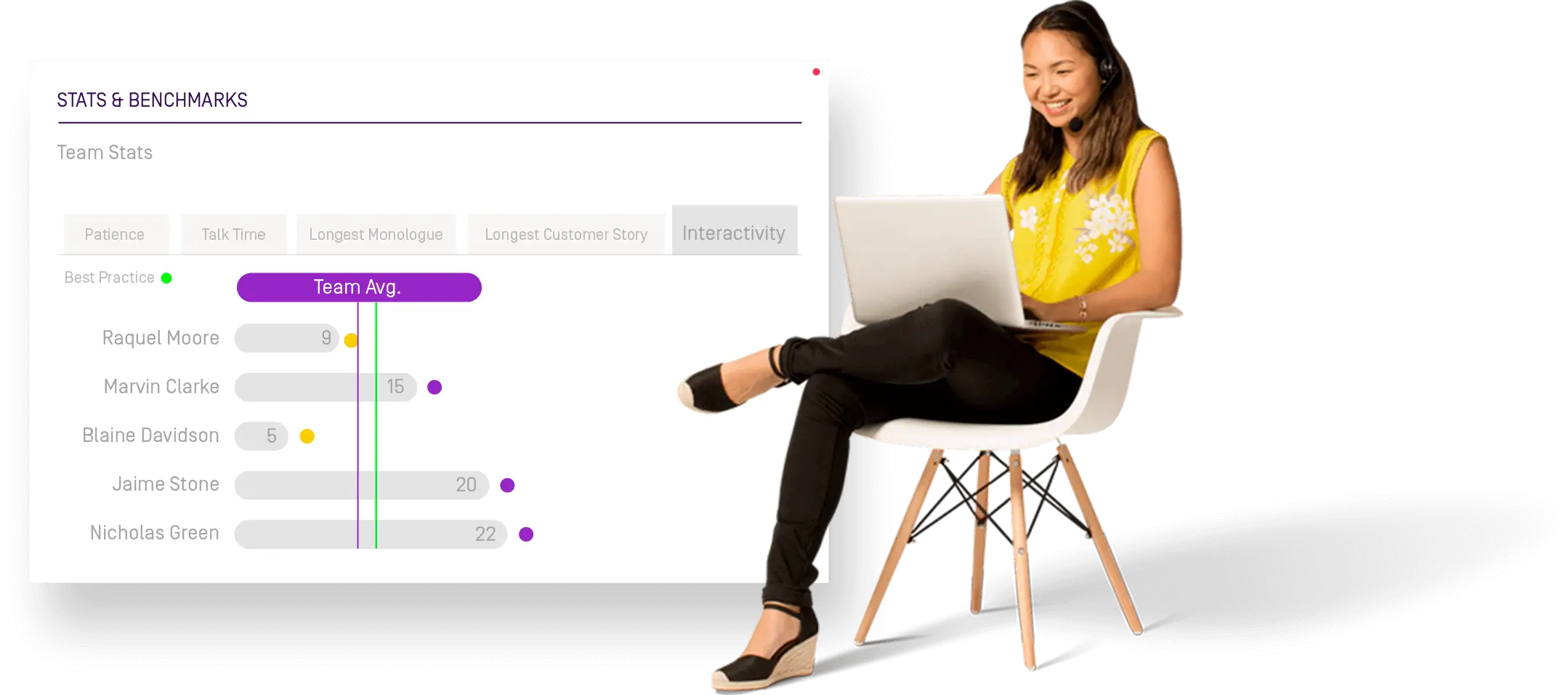 5 SIGNS IT'S TIME FOR BETTER SALES COACHING
Everyone wants to improve their sales skills. But it's tough (and time-consuming) to get everyone up to speed.
The problem is that all your sales reps handle calls differently, so there's no consistency or pattern. You're left to guess at what's working and what's not. Which means you're playing a game of chance. Don't want to bet on those odds? That's where we come in.
YOUR REPS ARE FEATURE-DUMPING, NOT SELLING VALUE
LESS THAN 70% OF YOUR REPS ACHIEVE QUOTAS
YOU SOMETIMES CRINGE AT WHAT YOU HEAR YOUR REPS SAY
INTRODUCING A NEW ERA OF POWERFUL SALES COACHING
With Gong, you're getting the world's best sales coaching software. In fact, we've got real results to prove it and hundreds of raving fans who we've helped become highly successful salespeople. Here's what makes Gong so effective:
IT'S FAST
Gong automatically records, transcribes, and analyzes every call
IT'S BUILT FOR TEAMS
Easily share calls for feedback to win more deals together
IT'S EFFICIENT
Quickly review calls – from the initial sales discovery call to your ongoing sales process efforts – and check call content without taking notes
IT'S PERSONALIZED
Identify and follow your best practices, not just some random sales coaching methodology
IT'S SMART
Gong captures and analyzes every word from every sales conversation to coach your team with personalized tips to help them improve
IT'S SCALABLE
Give your whole team the same actionable insights, no matter how big you grow
IT'S TRANSPARENT
Let your whole team learn what works from your top sales reps
YOU'RE ABOUT TO MAKE YOUR SMARTEST BUSINESS DECISION EVER
IMPROVE YOUR SALES PROCESS

"The best thing about Gong is that I can help coach my colleagues and reps when I'm on the go, commuting to and from work, or when I get a few minutes during the day. So I'm able to be 'always on'."
NATALIE lEBOW
Sales Productivity Manager, Greenhouse Software