The Sales Forecast Template For Sales Managers (Excel)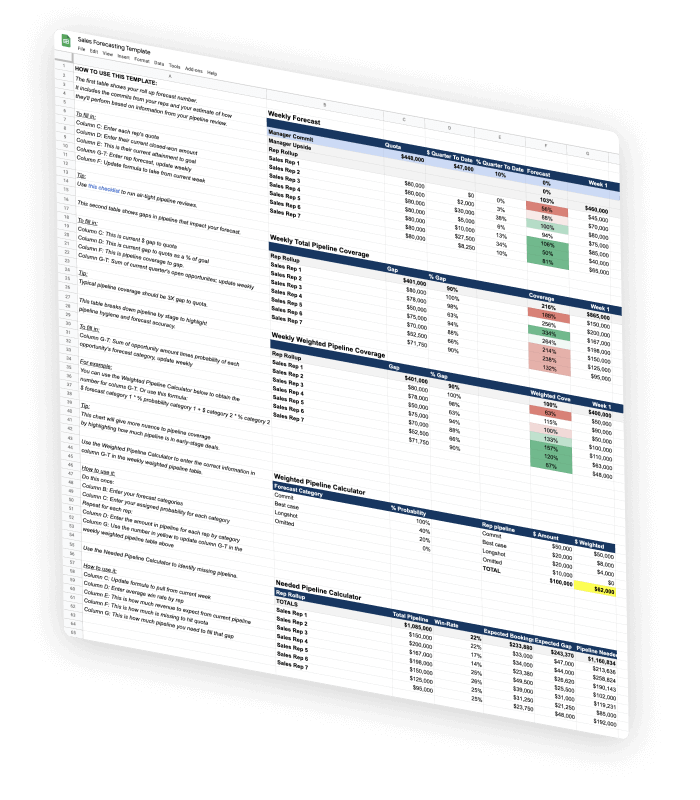 Stab-in-the-dark forecasting? Committed deals pushing out? Low quota attainment? Use this sales forecast template (we built it in Excel) to start forecasting with accuracy, identifying gaps in your pipeline, ensuring your team hits their number.
Use this Excel template to calculate your roll up forecast number using rep commits and information from pipeline reviews
Measure pipeline health and uncover spots where low pipeline coverage may hurt your forecast
DISCOVER MISSING PIPELINE
Get the truth about how much pipeline your reps still need to get to hit your number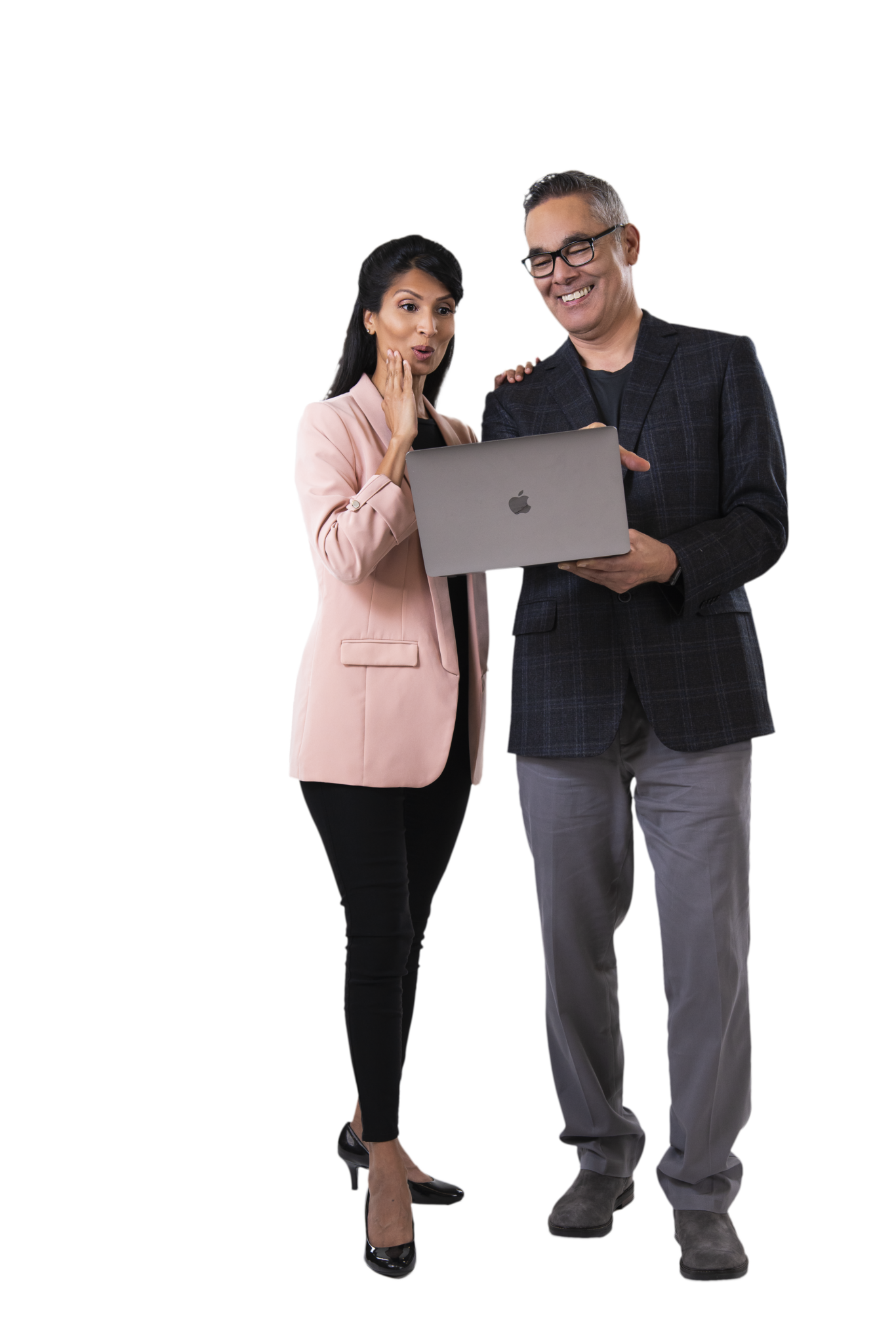 HOW TO USE THE SALES
FORECAST TEMPLATE
What's included in
this template
GET THE SALES FORECAST TEMPLATE
Superhuman forecast accuracy. All in Excel.
Q: Can I use the sales forecast template in Excel?
A: Excel, yes. Google Sheets, also yes.
Q: Can I edit the sales forecast template to make it specific for my team?
A: 100%, yes. This template was built and designed so that you can edit to fit your team. We used standard forecast categories, closed-won probabilities, and win rates. Edit to match your historical data to get most accurate results.
Q: Who is the sales forecast template for?
A: Sales managers. Sales directors. Sales ops.