The Best Inside Sales Software: Try Gong Today
Top sales performers know how to work smarter. And the best inside sales software gives them insight into which deals will close and the challengers they need to keep an eye on. It'll help them save high-risk deals, too. Which is precisely why thousands of inside sales teams rely on Gong to get smart and win new business at lightning speed.
6 Reasons Why You Should Use Inside Sales Software
We asked our customers why they think Gong is the best inside sales software around. The results are in (and the answers might surprise you).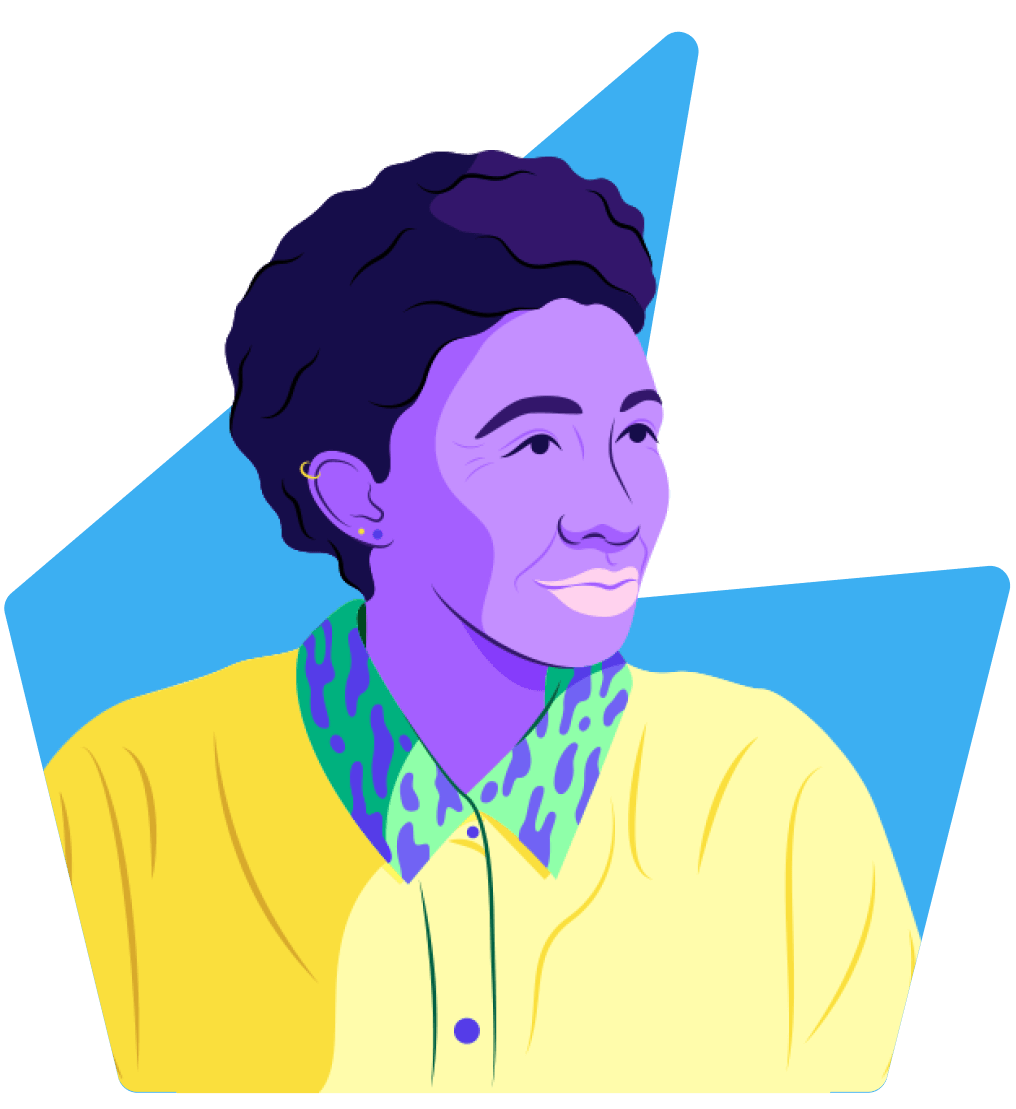 REASON #1
Next-Level Sales Coaching
You know the signs: inside sales reps are selling features, not value. A majority of reps are failing to meet quotas. Even for closed-won deals, the sales cycle is far too long. Gong sales coaching brings consistency to sales conversations across your team. View team trends and highlight the behavior of top performers that you'd like to replicate. Pinpoint exactly where sales reps are struggling. And close skill gaps with personalized assessments, accountability tools, and both peer-to-peer and manager-led coaching sessions.
REASON #2
High-Fidelity Visibility on Deals
In the world of inside sales, where you think your pipeline stands doesn't matter. The more accurately you can assess deal and pipeline health based on hard data the easier it is to manage pipeline and make accurate quarterly sales forecasts. Gong will show you deal momentum at a glance, based on account engagement and other variables, helping you: a) get deals back on track and b) make deal cycles far more predictable.
Reason #3
Wow-Worthy Sales Productivity
Like it or not, inside sales reps tend to spend way too much time on repetitive admin and housekeeping. Email follow-ups. Meeting recaps. Important work, but not quite as important as revenue-generating activities. Integrations with apps like Salesforce, Office 365, RingCentral, and dozens of others allow Gong to automate much of a rep's day-to-day, saving hours on manual data entry alone.
Reason #4
Lightning-Fast Onboarding
Inside sales shouldn't be a sink-or-swim scenario, at least not for new hires. Gong helps sales leaders give new reps a consistent onboarding experience so they can go pitch (and close!) decision makers as soon as possible. New reps learn from top performers by listening to "best of the best" recorded sales calls whenever they feel like stepping up their game. Along the way, managers will receive AI-powered insights into soft skills and deal execution to close crucial skills gaps. Want proof? EdgePatrol used Gong sales training software to reduce employee ramp time by 66%.
Reason #5
Customer-Driven Feedback Loops
The inside sales teams that can unlock the voice of their ideal customer win more. End of story. That means understanding how buyers are reacting to products, messaging, and what your competitors are up to. Fortunately, Gong lets all of your teams listen to and learn from your customers in four steps:
Connect with calendars, emails, and calls

Record customer-facing conversations

Use AI to generate insights (concerns, questions, feedback, objections)

Create shareable voice-of-customer material for entire org to see
Reason #6
Just-for-Reps Kind of Love
You can't call yourself the best inside sales software on the planet without showing love for sales reps. Reps love Gong for its automatic note taking, personalized recommendations, and anywhere/anytime visibility. All reps have access to dashboards, calls pages (with full Gong analysis), teams pages (which shows how reps compare with others on key metrics), scorecards, and libraries. Thanks to the ability to comment, tag, and ask questions within recorded conversations, reps will be sending far fewer emails on a daily basis. What inside sales rep wouldn't love that!?
Why Use Gong's Inside Sales Software?
To be the best inside sales team, you need the world's best inside sales software. How does #1 on G2 Best Software Products for 2022 sound? Our friends on G2 love us because we help inside sales teams win no matter how competitive or chaotic the marketplace. We provide full visibility into your team's performance and market opportunities. And we do it all at scale.
Not only does Gong AI record and analyze sales calls, performance, and other important data, but it extends that analysis into the systems, channels, and processes your reps use every day. Reality-based performance powered by autonomous insights, in other words.
That's our winning formula.
Anytime you're wondering what's happening on the phones, or why customers are taking so long to close, you can ask Gong. If you're having trouble seeing what's coming next quarter, ask Gong. And if you're curious about your reps' performance—if they're pitching correctly, adopting new messaging, or closing more deals—just ask Gong.
It's time to crush quotas, close time, and quarterly forecasts once and for all.
Gong's Answer to Inside Sales Software
We're here to make software for inside sales that goes beyond the status quo. Count on our solution to give your inside sales team the edge on every deal, with personalized, data-backed recommendations. With unparalleled tools for sales coaching. Here's how it works.
Guide Your Inside Sales Reps to the Finish Line
Surface personalized recommendations and intuitive workflows so each inside sales rep knows exactly what they need to do to win. Then Gong will take what your winning reps do best so you can run it back across the entire org.
Proactive guidance at every step

Automated recommendations and insights

Improved early-stage conversion rate and win rate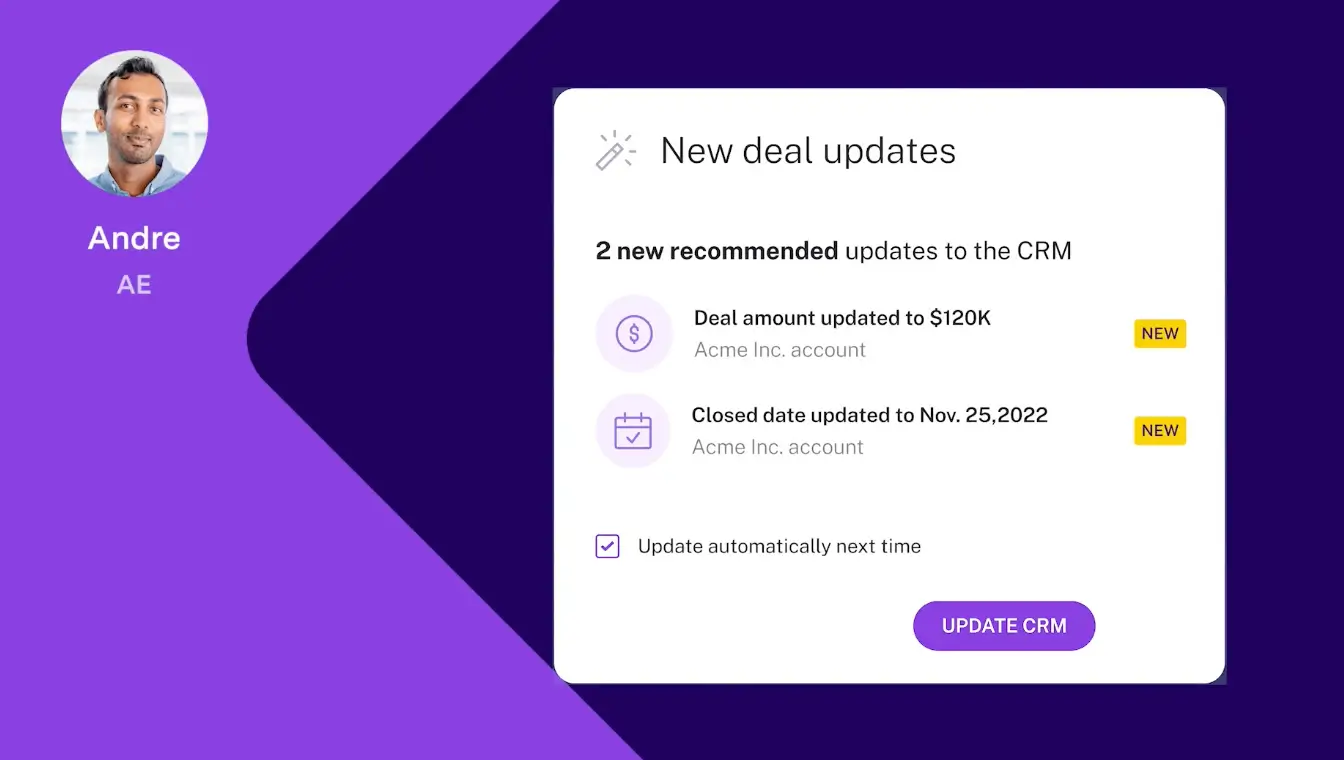 Rescue At-Risk Deals and Close the Business You're Supposed to
With complete visibility into the health of all deals and pipeline, your inside sales team will always know exactly which levers to pull—and what to do when velocity starts to flag.
Deal board for transparency and insights across your inside sales team

AI-powered risk assessment and flagging for all deals

Macro-level view of pipeline for senior leadership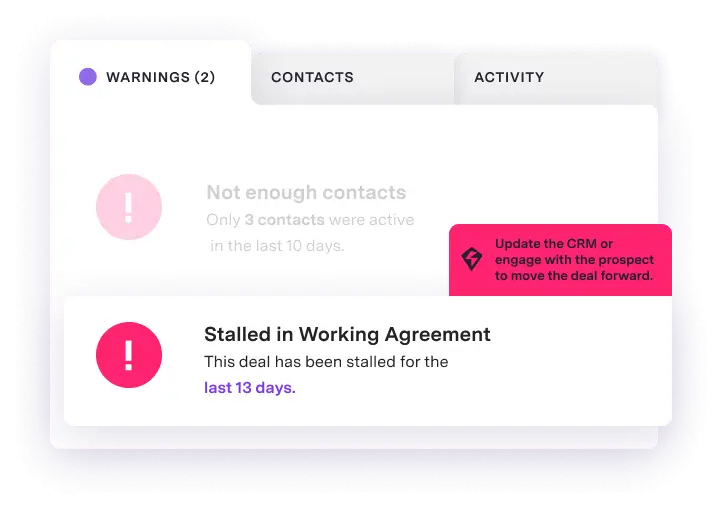 Align with What Your Customers are Actually Saying
Note taking and subjective assumptions might get you close to your customer's truth. Gong gets you all the way there by analyzing all customer communications and mapping voice-of-customer insights to your go-to-market strategy in real time.
Apply Gong analytics to every interaction

Make sure customers are heard and not just talked to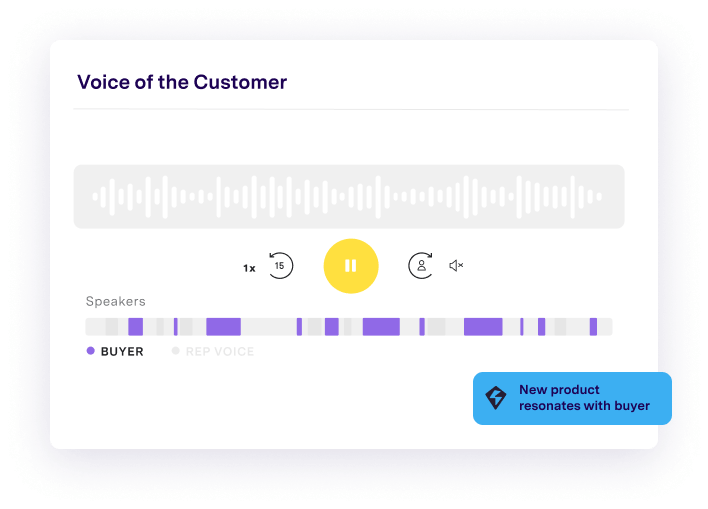 How does Gong's inside sales software work?
Though we'd love to call it rocket science, it's just good business intelligence for inside sales teams. Here's what that looks like in practice:
step 1
Gong connects with your phone, email, chat, and web conferencing solutions to capture all frontline communications.
step 2
Thanks to cutting edge AI, Gong analyzes customer interaction data to extract insights at unprecedented scale.
step 3
Day in and day out, your inside sales reps, leadership, and other business units get personalized insights into what's working and what's coming next.
More Than Inside Sales Software
Come for the unique approach to inside sales software, stay for the revenue intelligence platform. Gong does so much more than empower inside sales teams. It helps create revenue leaders across the organization, from sales and marketing, to product and success. At Gong, revenue intelligence means the ability to do three things: 
Tap Into the Unfiltered Voice of Your Customers
Revenue intelligence is about continuously capturing, transcribing, and analyzing customer interactions. It provides all revenue teams with an unfiltered, unbiased source of data-backed truth.
Apply Insights to Automate and Elevate
Gong doesn't just capture customer interactions, it operationalizes them. It automatically unlocks the realities you need to improve measurement, forecasting, recommendations, and productivity.
Bring All Functions Together Around RI
Revenue intelligence brings marketing, sales, success, and product together around an integrated, single source of truth. Reality-based collaboration and alignment, not siloed tech stacks and internal competition.
The Inside Sales Teams Said What!?
Best tool I've seen for inside sales to coach your sales team on their sales calls with customers.
Gong.io has a fun and intuitive user interface. With no training, my sales reps had already started to figure out how to use the tool and glean insights from the data. We also love the integration with Salesforce and are leveraging it against our Salesforce data for even deeper insights on behaviors of both our inside and outside sales teams.
While it can be hard to hear yourself as a recording, it's an absolutely essential tool for inside sales. You can hear in your tone, in your prospect's tone what emotions or energies are being brought to the call. As for the transcript, I enjoy reading the exact things that were said in a call, so I can track which questions are better than others. I feel like Gong has helped me level up as a salesperson in a way I couldn't do if I didn't have it. It's helped me out of slumps, as well. If you listen to calls that had gone well before, it can help you get back on track.
A New Day For Inside Sales Teams
3,000+ Rave Reviews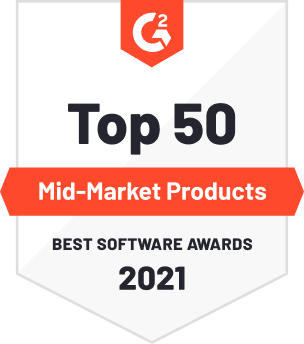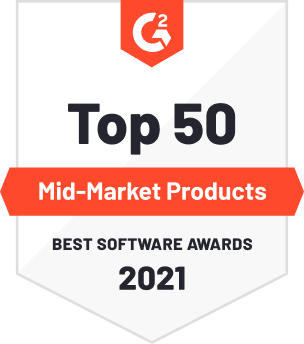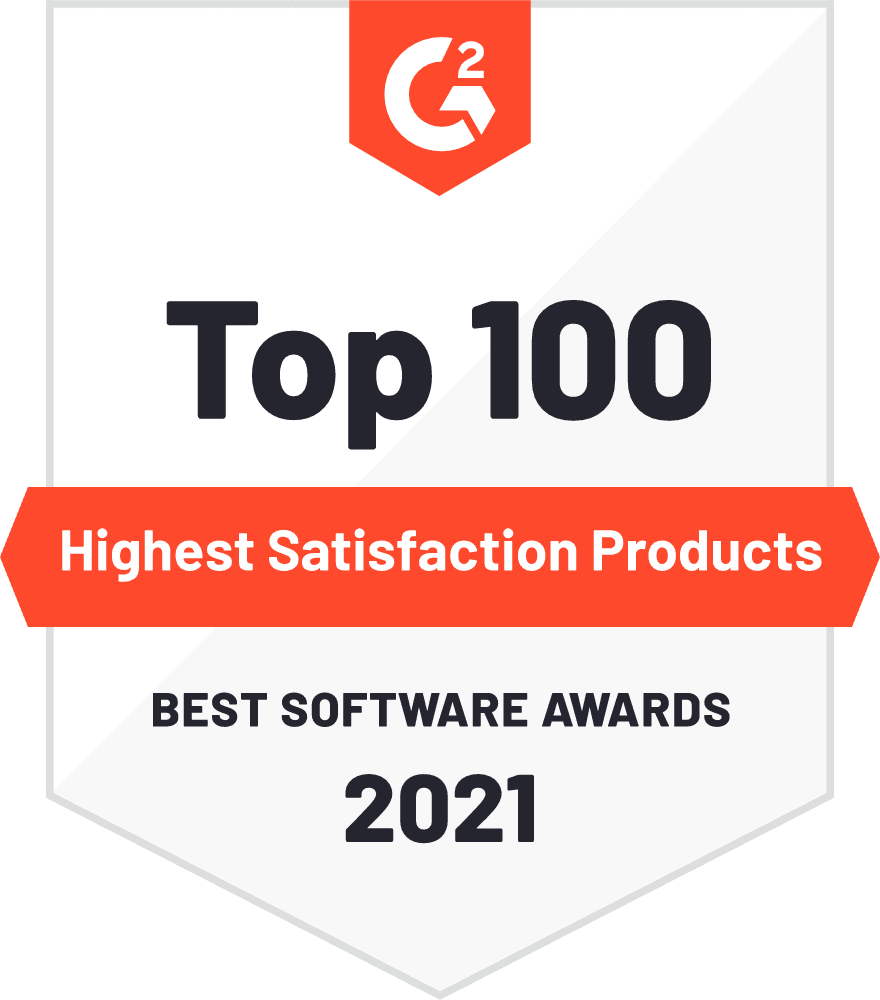 FAQ
Go Ahead, Ask Us Anything
Here's some answers to common questions that we're asked about inside sales software.
What is inside sales software?
Phone, email, and internet—those are the channels your inside sales team use to reach prospects, nurture deals, and close business. Whether your inside sales team works in house, from home, or some combination of both, they need more than a computer and phone. They need visibility into deals and pipeline health—their own and the team's. They need to see and learn from the top sales performers. And they need personalized guidance and coaching to be more successful. The best inside sales software embeds all of that useful capability within the rep's existing processes and workflows.
How does Gong's inside sales software work?
Gong's solution for inside sales teams operates on a foundational three-part process: capture and unify all customer interactions (phone, email, chat, and otherwise) in one place; use sophisticated AI to analyze those interactions and extract insights; and present those insights in ways that help the entire sales org—top to bottom—close more deals faster. Simple enough, right?
Why should you use inside sales software?
If you've spent any time selling in competitive markets—especially B2B and SaaS—you know that reps hustle and claw for any edge they can get. In that kind of environment, assumptions, subjectivity, and luck won't get an inside sales rep very far.
Instead, Gong provides an added layer of intelligence that's always there, delivering personalized guidance for each and every rep. It's not unlike an AI-powered search experience. When people want to know how to do something better, or solve a problem, they ask Google, right? When inside sales reps want to know how to increase win rate, or what the competition is up to, they ask Gong.
Great question! Whereas the core purpose of Gong's inside sales software is to equip revenue professionals with what they need to win more deals, Gong Assist is all about productivity. Gong Assist analyzes behavior, meeting information, and communications to automate time-consuming, low-value tasks.
What next steps can Gong Assist recommend?
Gong Assist doesn't just remind reps to schedule meetings or draft emails; it drafts those invites and emails for them. And Gong Assist doesn't just remind reps that it's a prospect's birthday; it reminds reps to congratulate that prospect on a new job title. It's like an intelligent virtual assistant that's always by your team's side. Gong Assist can automate:
SDR outreach

Account executive handoff

Account executive to Customer Success Manager handoff
Any inside sales pro that's done forecasting knows that predictability is critical. When sales leaders start taking shots in the dark, or struggle to forecast amid delay from committed deals, missed quotas, etc., forecasting loses a lot of its value.
Gong's sales forecasting software brings in myriad data from your CRM and recorded customer interactions to provide a full and accurate view of your pipeline. You'll know exactly why deals are hanging, or at risk (budget not discussed, for example, or decision-maker not engaged). And thanks to the power of Gong AI, you'll be able to forecast with confidence thanks to accurate close probability for all in-pipeline activity.
Which tools does Gong's inside sales software integrate with?
There are more than 90 Gong integrations (and counting) across more than a dozen categories. Featured integrations include Google Workspace, Hubspot CRM, Slack, and Zoom. New integrations include Vidyard, Seismic, and Proposify, with Gainsight coming soon.
How to connect Gong with Salesforce?
With the Gong integration for Salesforce, your inside sales rep can add context to conversations, track deal milestones, and get recommended next steps right within their Salesforce view. Gong maps telephone/conference calls between you and your prospects with prospect information in your CRM. In each account, Gong associates each call with a single opportunity. The integration provides unfiltered visibility into customer conversations. Learn how to connect Salesforce to Gong.
What Are You Waiting For?
Book a demo and get answers to your questions about inside sales software today:Demo Gong's auto dialer software today.