Measure the Immeasurable: Remove the Hypothetical and Increase Transparency in Your Sales Process
The challenge
The HubSpot sales team lacked visibility into deals and customer conversations. They believed this lack of visibility also contributed to the possibility of missing out on some greater deal opportunities.
The outcome
With the help of Gong, HubSpot managers and reps were able to listen in on customer conversations firsthand. Thanks to Gong's recording capabilities, libraries, and filters the HubSpot team now had the visibility and insight needed to improve their onboarding and coaching skills.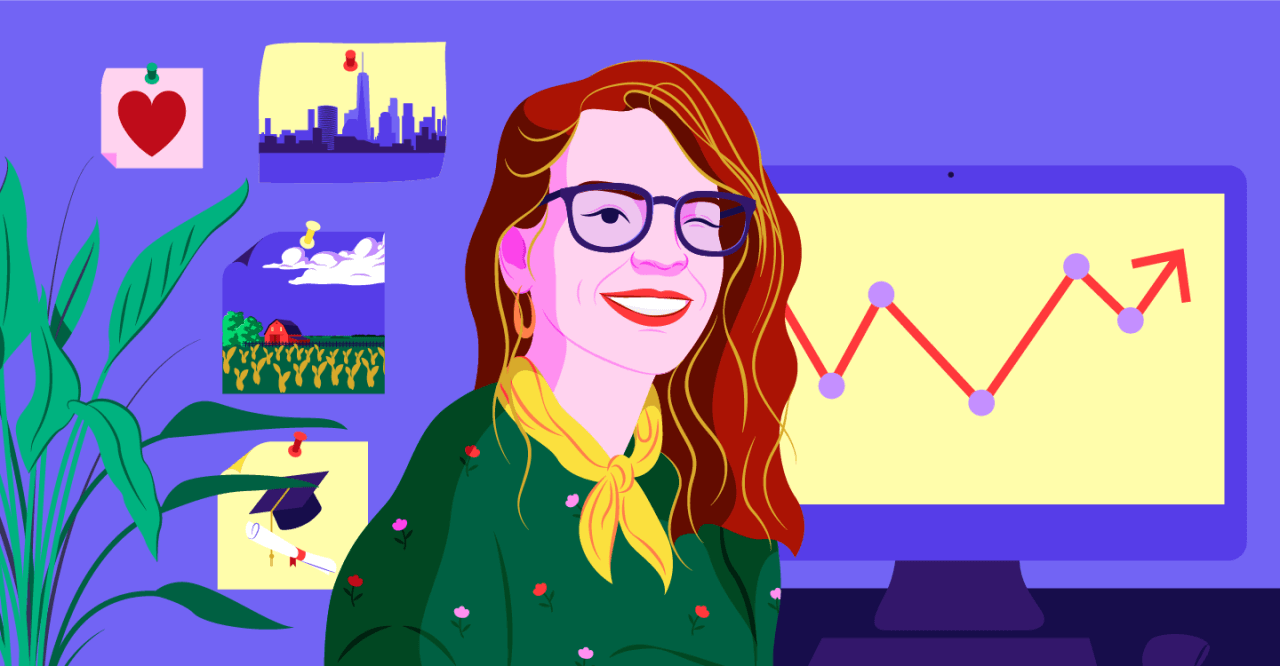 Headquarters
Cambridge, MA
Industry
Marketing, Sales, Customer Service, and CRM Software
How do you evaluate a customer relationship? Determining whether account engagement was successful is personal and subjective, and yet, when it comes to sales and customer success, it's a critical part of business outcomes. When asked, "How are things going with your account?" we need a way to objectively answer that question.
I love this kind of problem-solving, and that's why I love my job as Senior Global Program Manager, Go-to-Market Enablement at HubSpot. Whenever people ask what I do for work, it's hard to explain. But the common thread is that I help sales reps and customer success do their jobs most efficiently. We have revenue professionals all around the globe, including Japan, Singapore, Australia, France, Germany, Ireland, and across the US, so I have the opportunity to make an impact on so many colleagues.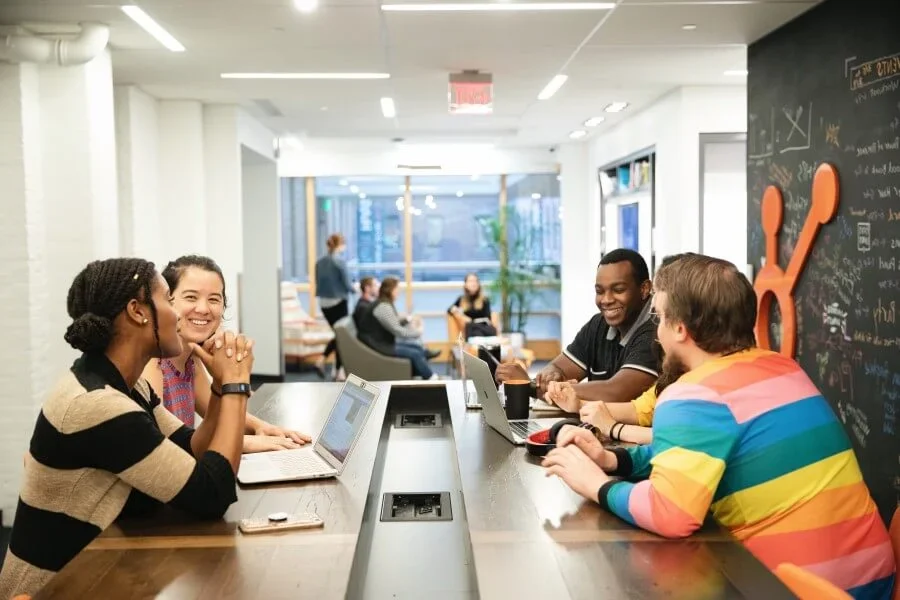 My background is in sales as well as a training, so a lot of my focus has always been around change management: How do I get people to adopt a new system to its full potential for their benefit?
I've created strategies to help engage my teammates to support a variety of learning styles. I produce a weekly internal newsletter called The Sales Digest because at a software company like HubSpot, there are always a lot of changes that everyone needs to keep up to date on. I also coordinate the Sales Panel, where other departments supporting our revenue team pose questions to the crème de la crème of our thousand-strong sales team. Those departments can get feedback on changes like pricing or product before it's rolled out, and get a sense of how those change will affect the sales process.
The exciting part of my work is that it's cross-functional—I'm always looking for a win-win-win. To help keep HubSpot winning, I'm part of a rollout team focused on driving the adoption and success of digital innovations. One of the platforms we've rolled out over the past two years that's had a huge impact on our company is Gong.
Lack of Visibility into Conversations Meant We Left Money on the Table
When I arrived here in November of 2018, we had no visibility into how our team talked about HubSpot with existing and potential customers. Our sales reps are very smart and hardworking. HubSpot takes hiring very seriously and we are constantly striving to bring in exceptional people. But even the most experienced sales teams can always up-level their skills.
In sports, they have game tape. But what do sales reps have? Sales managers have lacked insight into whether the sales rep mentioned our new products, or how they talked about competitors. From my own experience in sales, I acknowledge that everyone has their own way of selling that works for them. And it's important to support personal styles to maintain authenticity. But it comes with balance—if your reps get tunnel vision, they might miss out on some greater deal opportunities.
For example, at HubSpot, our Marketing Hub is one of the core products we sell, but we also have a new version of our CMS Hub, and both Sales and Service Hubs. In April, we also announced Operations Hub to help revenue operations teams scale. We have the opportunity to serve customers better by providing an end-to-end solution and giving our reps a more robust package to sell. When we don't do that, we leave money on the table.
When I joined the company, HubSpot had already chosen Gong to solve this problem, and I was asked to help with the rollout in the spring of 2019. HubSpot's North Star goal is to solve for the customer. Gong enables us to hear those customer conversations firsthand. I'd never heard of Gong before, but I soon realized I wish I had something like this when I was a sales rep.
I'm sure all of us have some aspect of our job we know we could do better, but finding the resources to actually become better can take a lot of effort. Gong takes the effort out of a sales rep's professional development by being that game tape for sales reps to review—not just to improve on their mistakes, but to learn from the best of their peers.
Initially, HubSpot drove adoption by pitching Gong as a manager's coaching tool, where managers could surface their team's calls and provide feedback. We also created a library of calls within Gong where managers could review good examples of talking about a specific product feature or a competitor. That was our first use case, but it's since grown to much more.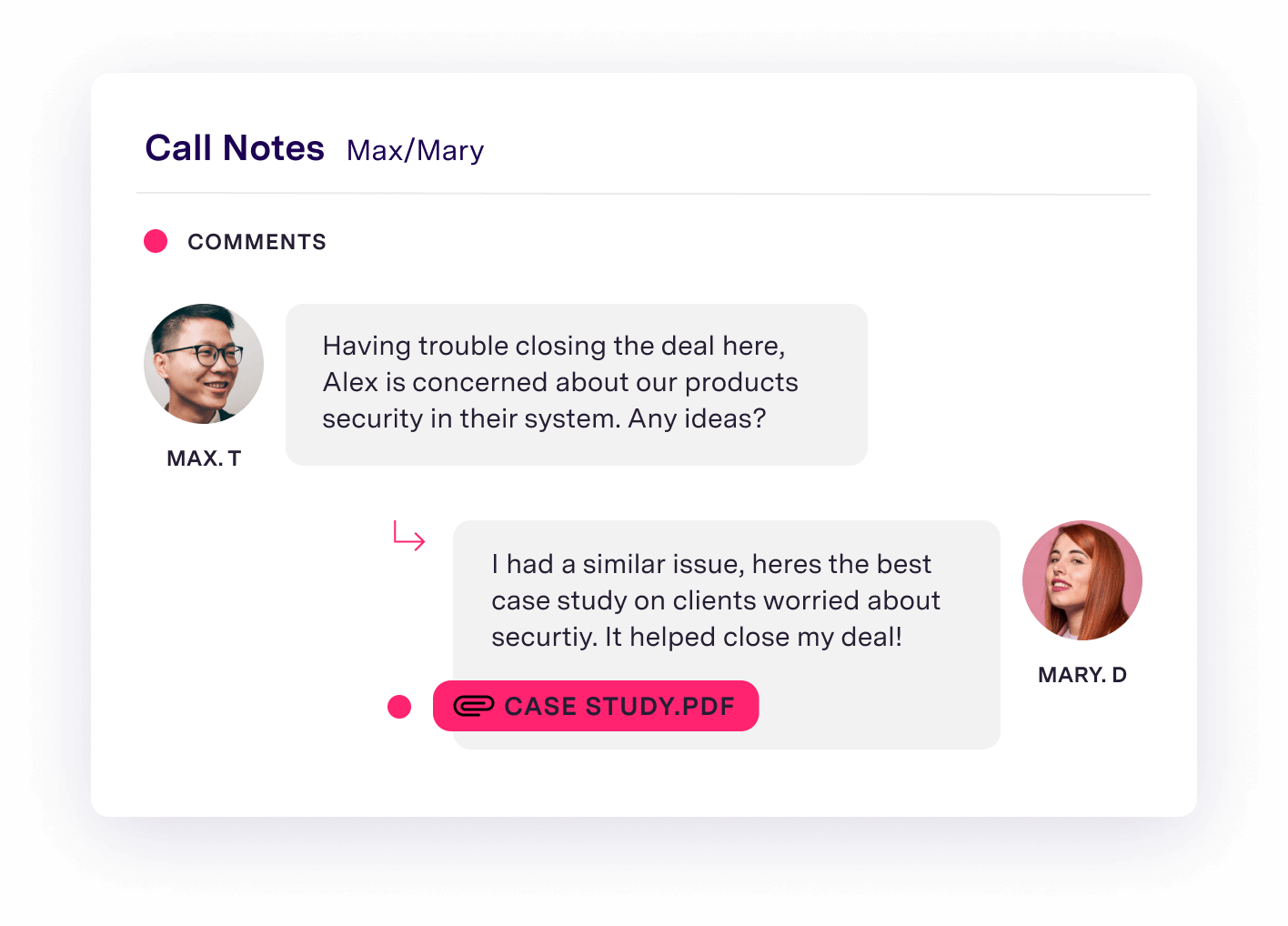 Rollout to a Global Sales Team Means Different Legal Requirements—but the Same Human Element
Since HubSpot is a global company, we had to overcome the challenges of rolling out Gong worldwide. Our Gong customer success manager started by working with us to train managers. We had in-person sessions at our North American offices as well as Dublin, and virtual sessions everywhere else. Thankfully, even pre-pandemic, HubSpot has always used tools for remote learning, so we were well equipped for our sessions with our colleagues in Japan, Singapore, and Australia. We held workshops where sales reps could ask questions and recorded step-by-step videos on Gong within our Sales Academy to anticipate any issues that users might have.
With any tool adoption, you want to lead with a big push of training, but also leave a trail of breadcrumbs for people to pick up later. I regularly highlight valuable features in Gong during our weekly manager meetings.
Being a global company, we face different regulations from country to country when it comes to recording calls. Of all our operational territories, Germany has the strictest data protection laws which require two forms of consent to record a call: written and audio. On top of this, we want recording the call to be as frictionless as possible to drive sales rep adoption. Even requiring an extra click could mean pushback, so we had to understand the sales rep's workflow.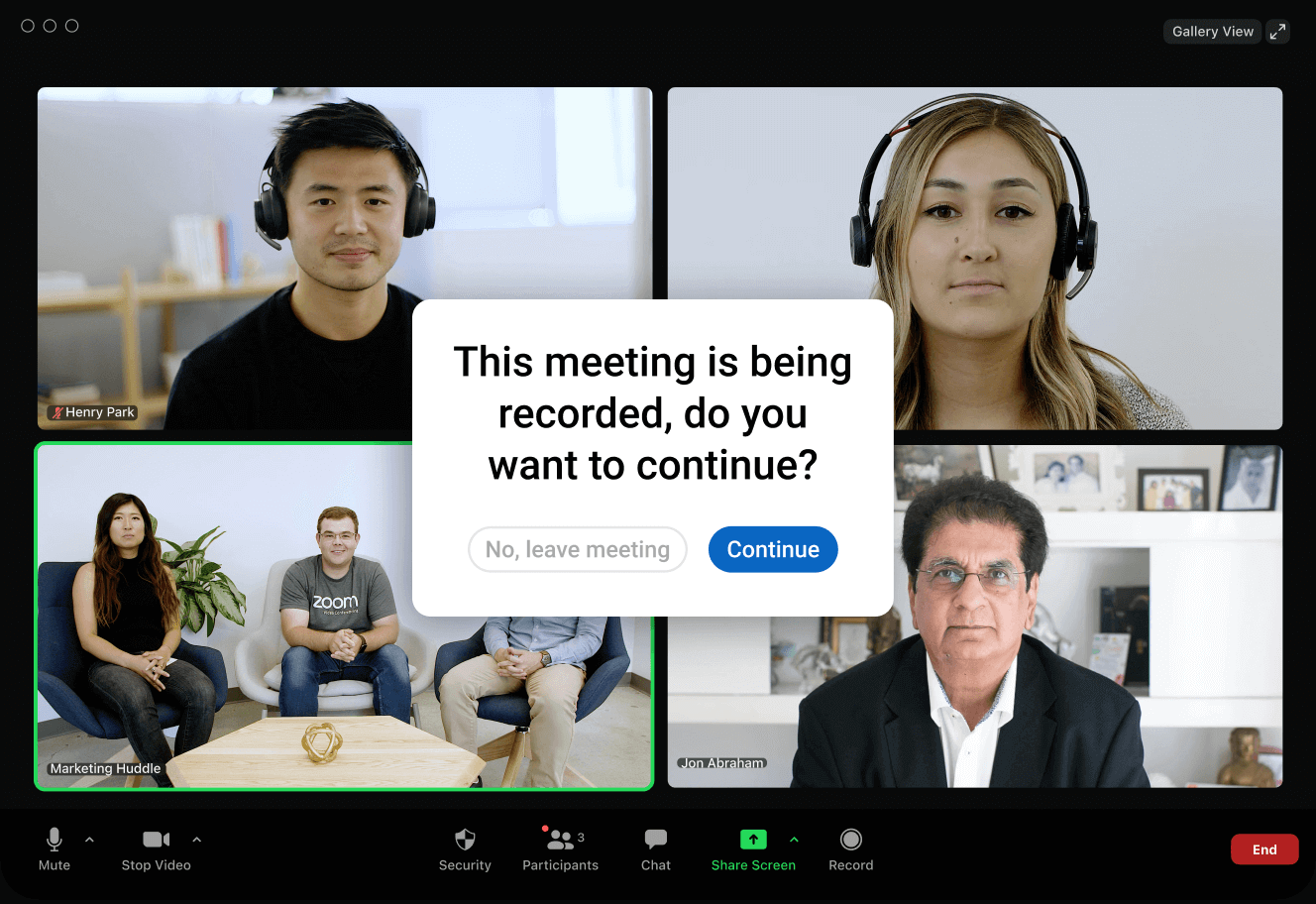 Our sales reps start by scheduling a Zoom meeting that then goes into their Google calendar. With the help of HubSpot's legal team and Gong, we responded by building a Zoom integration that included both forms of consent: The Gong pre-meeting email to the prospective customer informs them the call will be recorded, and then Zoom also provides audio notification at the start of the call. With that Zoom integration, we've built GDPR compliance into the sales rep's existing process, giving all the assurances and awareness, without requiring the rep—or the customer—to do a thing.
There's more than technical and legal details to onboarding, though—there's also the human element. We wanted to empower our sales reps with the understanding that this wasn't a tool to catch a call they may have bombed. It's an AI-powered game tape to help them improve and the ability to capture customer conversations to make sure nothing is overlooked.
HubSpot's culture is built around five principles, one of which is transparency. We want to be as transparent as possible with each other. Gong is that tool that facilitates gathering information for everyone's personal growth and the success of our customers.
With Greater Insight into Conversations, Managers Become Better Coaches
In the two years since we first rolled out Gong, we've continued to use it for coaching, particularly with new hires. HubSpot is great at onboarding training, but there's always that period a few months into a new job, when someone has enough training to fly but they still need time to get acclimated.. That can be a vulnerable time. Managers can step up to play a powerful coaching role. They will ask those new hires to select what they thought was their best call of the week as well as one where they struggled. Then they'll go through the calls together, one on one.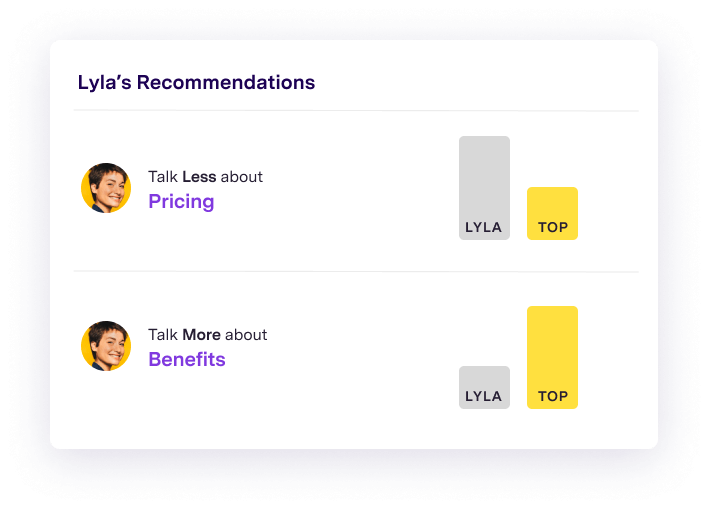 We'll use the calls of our highest performers, those who sell a lot, as a kind of social proof to highlight best practices for other reps. Another thing that our managers will do to drive behavioral change is using the automatic filter notification. One of our more successful managers noticed in Gong that her team was discounting too much. It started with her reps mentioning discounts too early in the process. She created a filter so that any time one of her reps said the word "discount" during a call, she would receive a notification. She could then work with the rep to develop strategies to offer discounts later in the deal cycle.
I had another manager, who was new and eager, who told me he wanted to ride shotgun on all of his team's calls. That's not a good use of anyone's time. With filters, he could zero in on the portions of conversations he actually wanted to listen to in Gong. That made him a much more effective manager. He later told me, "I realized I had to give up some control to gain control." It's paradoxical, but it's true.
We're Not Done Yet: Future Plans to Get Even More Out of Gong
With all the progress that we have made so far in our Gong adoption, the beauty of the tool is that new features and updates continue to add value to the overall user experience. With every quarter comes new ways that Gong can help our reps reach their quota faster and solve for the customer better. My goal is to continue to work towards full Gong adoption and to integrate its insightful data into how reps approach their daily tasks and priorities.
Now, when someone asks, "How are things going with your account?" we have a definitive answer.
Have questions or want a custom demo?
We're here to help! Click the button below and we'll be in touch.
Request demo