Blog
Build a customer success framework to reduce churn and increase LTV
Closing a deal is an exciting milestone, but it's important to remember that the transaction doesn't end there. A costly oversight that teams make after the sale is forgetting to maintain the buyer-seller relationship, which is crucial to any successful long-term partnership.
So how do you retain your buyers and reduce churn? How can you turn them into raving fans and brand advocates for your company?
The answer for a growing number of teams is customer success frameworks.
In this article, we cover what a customer success framework is, why your business needs one, and how to build a cross-functional framework that reduces churn and increases lifetime customer value.
We also share how customer success teams use Gong to anticipate customer needs, flag renewal risks before it's too late and measure overall account sentiment with keyword tracking.
What is a customer success framework?
A customer success framework is a structured process to help your buyers successfully use your product, renew their contract, and become brand advocates.
Every business wants their buyers to keep buying from them and to recommend the business to others. A customer success framework makes this happen.
A customer success framework typically consists of several stages that correlate to specific stages in the customer lifecycle. The framework helps your team provide the right attention and customer support at the right time to both build brand loyalty and deepen the relationship.
Common stages in a framework include:
Onboarding new customers

Growing adoption within organizations

Renewing and expanding usage

Becoming vocal advocates
While the stages in a customer success program can differ, they should always include specific metrics and outcomes your business can track. For example, at the onboarding stage, you would track, using KPIs, how many users have learned how to use the product by completing your onboarding program. Later, we'll cover customer success technology, which helps you document and track these key performance indicators (KPIs).
Each stage in the framework should also have best practices to engage buyers and nurture them toward the next stage. A framework provides actionable ways to implement your customer success strategy.
Frameworks help your business meet buyers where they are and provide the appropriate training, communication, and interventions. The business anticipates the buyer's needs, which builds trust, boosts customer retention, and increases lifetime customer value (CLV).
Why do you need customer success frameworks?
If you have a sales team to sell your product and a customer success team to assist users, then why do you need a customer success framework at all?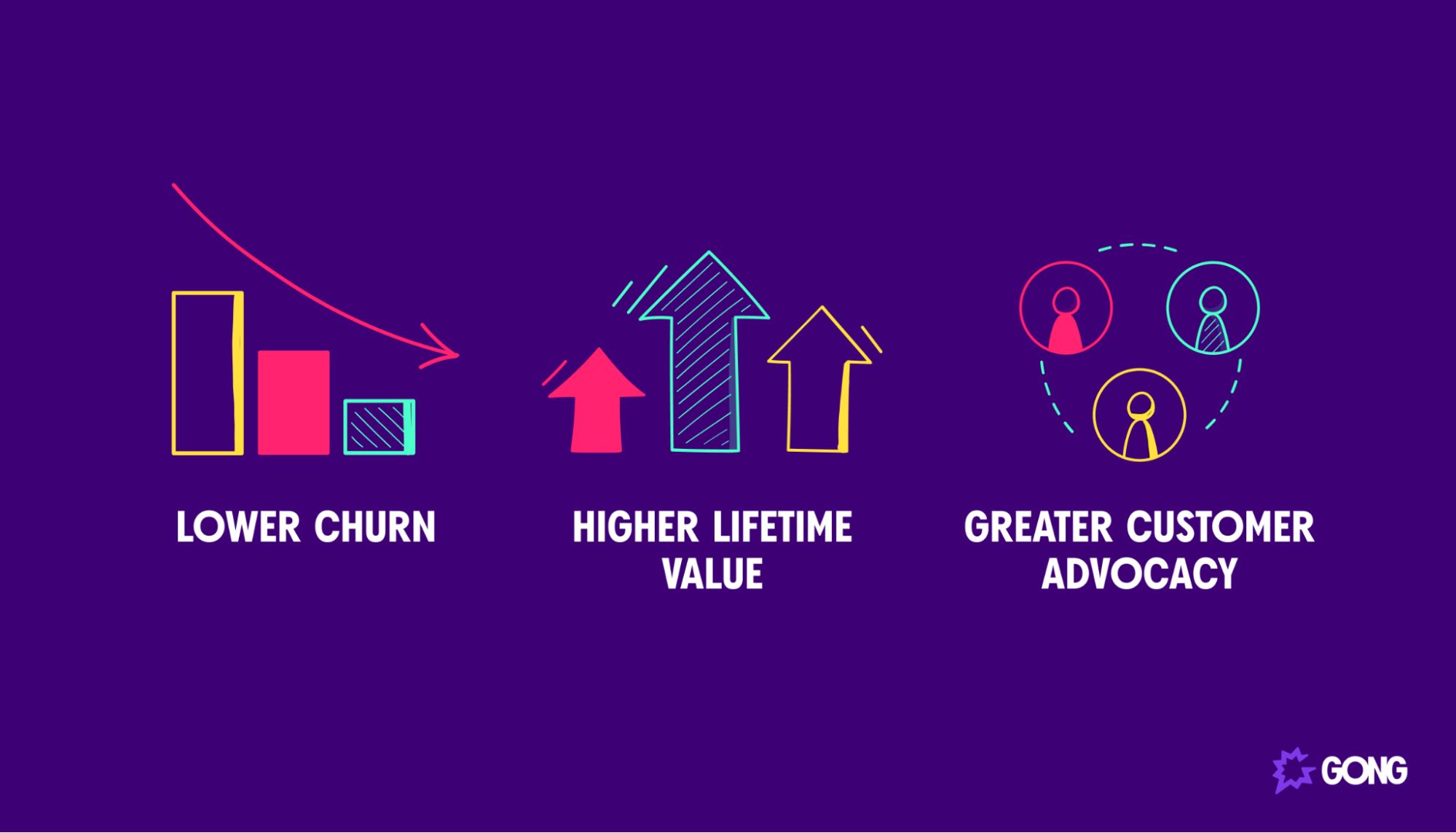 Here are a few reasons to implement customer success frameworks.
They lower churn and increase lifetime value
Providing an outstanding customer experience is key to retaining buyers. In fact, 54% of buyers said they were willing to pay more for a better customer experience and 60% of US buyers will do more business with a brand because of good customer service.
Customer success frameworks not only help you keep users, they also provide best practices and opportunities to influence buyers to upgrade and expand their usage — both of which lead to higher lifetime value.
They lead to greater customer advocacy
Word of mouth is one of the most powerful marketing tools. Reading customer reviews is the most common way (93%) people research online companies before buying.
A customer success framework helps you create advocates. When your team understands the status of each customer relationship, they can provide targeted support and improve customer satisfaction. Satisfied buyers are more likely to leave raving reviews and even act as brand ambassadors.
When you go above and beyond for your buyers, they're happy to spread the word through social media and other outlets.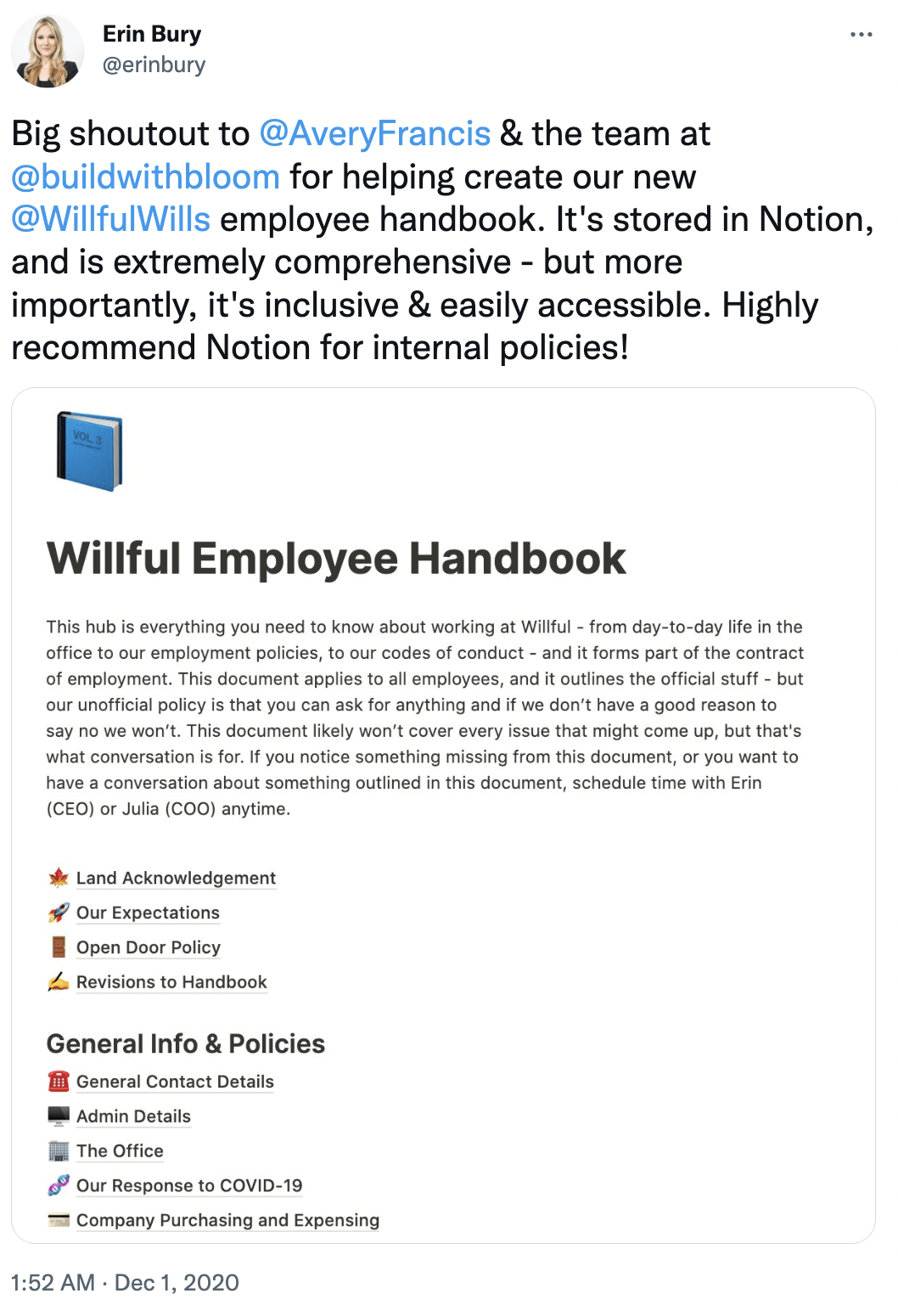 The bottom line? A customer success framework helps your teams work cohesively to reduce customer churn, increase customer lifetime value, and create brand advocates that help you acquire new business. All these outcomes are vital for subscription-based businesses, such as software-as-a-service (SaaS) companies.
Customer success technology
To create an effective customer success framework, you need the ability to document, track, and analyze the customer experience. And a spreadsheet won't cut it.
Customer success tools provide insight into the customer experience and relationship so that companies can improve their processes and retain more buyers. Sometimes called customer success management (CSM) software, it can help you track interactions, score account health, identify at-risk customers, and more.
CSM tools should enable your teams to easily access needed information to give every buyer the best possible experience. The ability to create and manage support requests is an obvious aspect of CSMs, but modern customer success technology can do much more.
How Gong helps customer success teams
Take for example, Gong. Gong can record and analyze phone calls and web conferences to identify important topics and give your customer success team flawless notes. It can even provide your reps with suggested talk times for buyer topics. This focus allows sales reps to maximize their time with each buyer.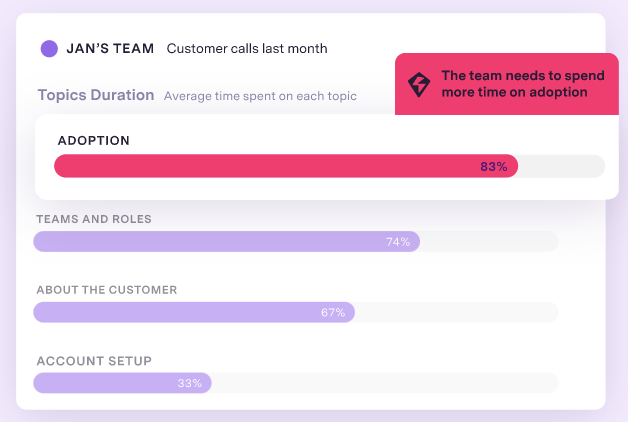 The right customer success technology gives you the information and next steps to help buyers at each stage of the customer lifecycle. It allows your sales, customer success, and marketing teams to share information and nurture accounts to become loyal customers and advocates.
How to build customer success frameworks
We've broken down the process of building customer success frameworks into four general steps; each step requires significant analysis and learning. Keep in mind this is an iterative process, so your framework will probably evolve as your business does.
1. Define your customer lifecycle stages
Your first step in building a customer success framework is identifying and understanding the different stages of the buyer experience. You may already have broad or unofficial categories, but now is the time to clearly define both the buyer's needs and their brand relationship for each subsequent stage. Within the stages, you can also create customer segments if you find that different kinds of buyers need different frameworks.
These are some of the most common stages in the customer lifecycle:
Lead, opportunity, or free trial

Customer – onboarding

Customer – adoption

Customer – renewal, upsell, expansion

Advocate
For each stage, identify what outcomes or actions show movement to the next stage. For example, after a customer has completed your user onboarding program or setup process, they move to the next stage: adoption.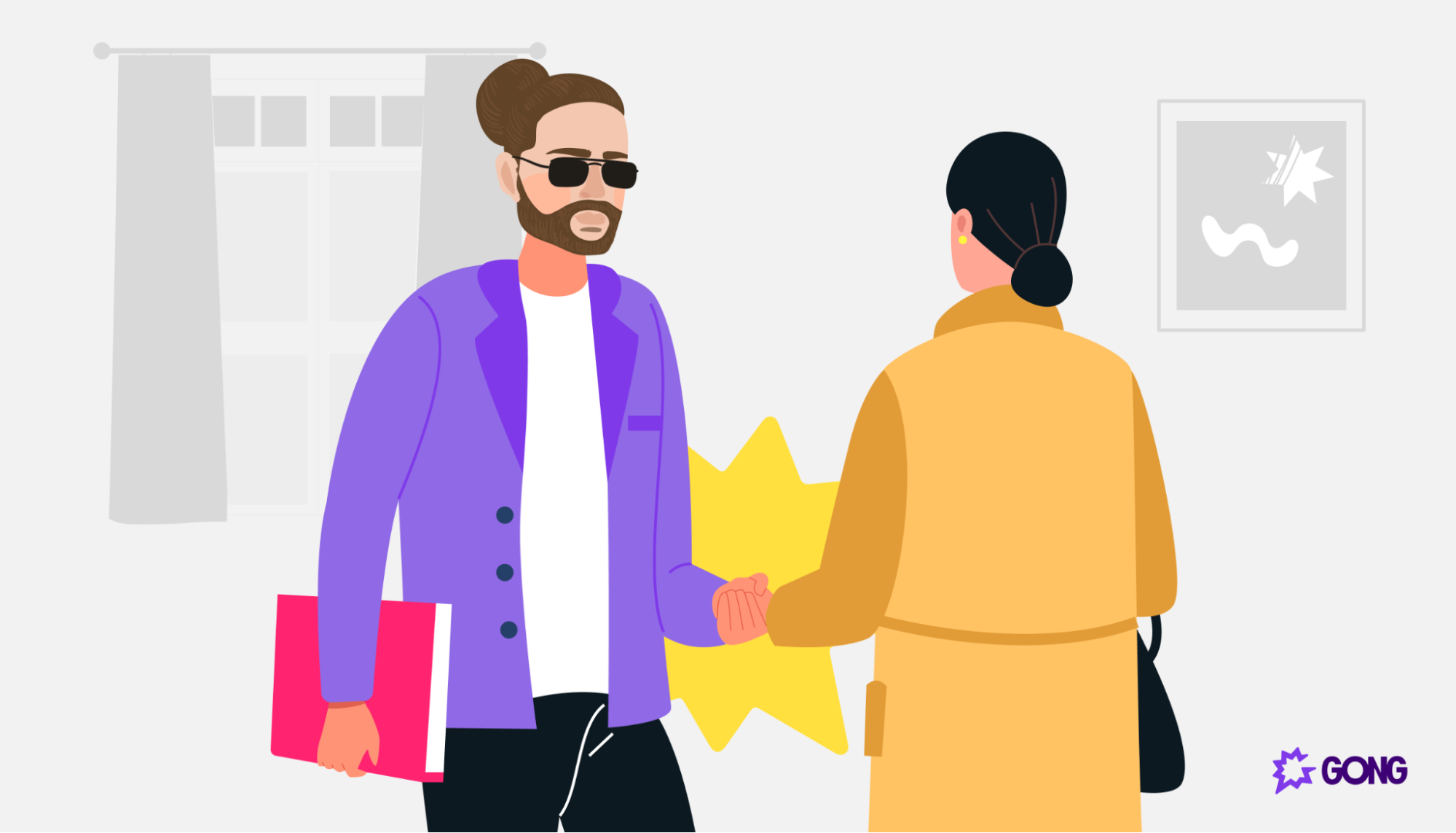 Your customer success technology should allow you to create stages customized to your business and customer lifecycle. Each account should be tagged with the appropriate stage label, making it easy for anyone on your team to know the buyer's current status with just a glance at their records.
2. Identify customer actions and expectations
Once you have your stages articulated, understand the actions your customer will take, what their priorities are, and what their expectations are of your product and team.
For instance, a brand new buyer will transfer data from their free trial, create new user profiles, and start using the product. Their priorities are learning how to use the product and setting up their account correctly. Naturally, as new users, they'll expect effective guidance from your team.
After the onboarding period, the customer will move into the next stage and their needs will evolve. In the next stage, they may focus on maximizing adoption among their team or reaching the business goals that led them to invest in your product.
Having great notes (or better yet, recordings) from sales calls can help you anticipate an account's specific plans for the product.
While defining all the actions, needs, and expectations of each stage may sound daunting, it is a valuable step. Think of each defining point as an opportunity to "wow" your buyer and improve the relationship.
When you know what matters to the buyer, you can provide it.
As you analyze each stage, look for patterns. What causes buyers to expand or upgrade? Do certain kinds of outreach increase the likelihood of conversion? What does the ideal user experience look like at each stage?
Gong's customer success tool uses AI and machine learning to analyze buyer interactions and find these all-important patterns for you.
3. Create processes and best practices
This is where you take the research from the previous step and figure out how to impress the buyer at every opportunity. This step is a large, cross-functional endeavor. And nearly 40% of companies say that interdepartmental collaboration is the biggest challenge when it comes to optimizing the customer experience. But working together at this point is crucial to creating an effective customer success framework.
Use the acquired and analyzed knowledge to inform your day-to-day processes for sales, account management, customer success, and marketing.
Look at each action or interaction, determine which team or individual at your business impacts it, and build out the best practices. For example, you may find that existing users are more likely to renew when their account manager has already mentioned renewal more than once. Implications? Account managers should bring up renewals long before the contract actually ends.
In Gong's research, we found that the highest success rate on a call happens when reps ask 11-14 targeted questions per call. You can use insights like this to train and coach your sales team.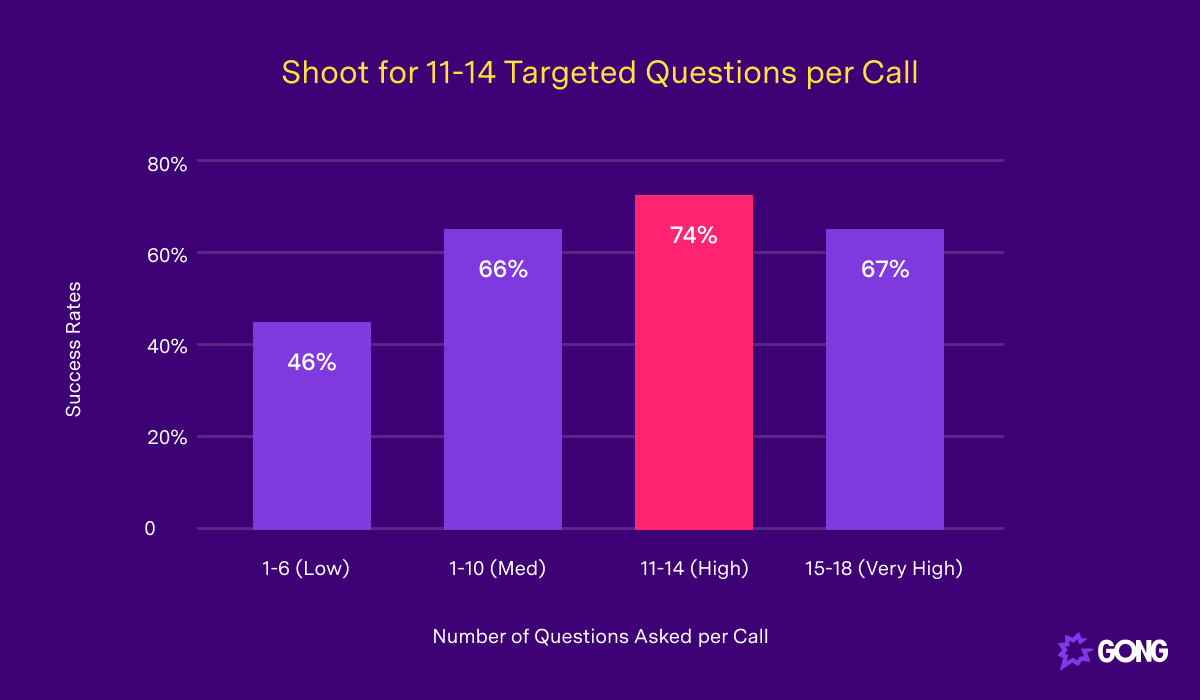 With so many points of contact and interactions to optimize, it can feel intimidating. But this means you have nearly endless opportunities to improve the customer experience. You might be surprised at the impact even small changes in your process can affect.
4. Measure, analyze, implement, and improve
You should constantly be learning more about your buyers and how your team can better serve them. There will always be ways to improve your customer success program.
Once you have a set of best practices and procedures in place for each stage of the customer journey, continue to measure the outcomes along the way.
Look for signs of at-risk customers and make identifying those accounts a regular process.
With Gong's call recording and analysis, you can track keywords that indicate an account is at risk. Likewise, look for actions linked to success so you can standardize them.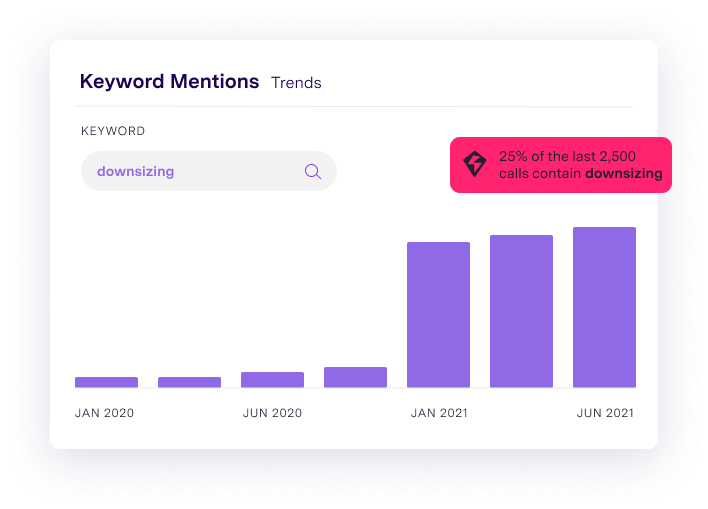 When you implement a best practice or new process, analyze it to see if it's working. If it isn't, consider creating a new technique. For example, if you find that buyers in one vertical don't respond to a specific best practice, can you create a segmented process for them instead?
And you are aware that successful deals use webcams more often than unsuccessful ones. If you make webcam usage a part of your sales process, measure how it affects your win rate.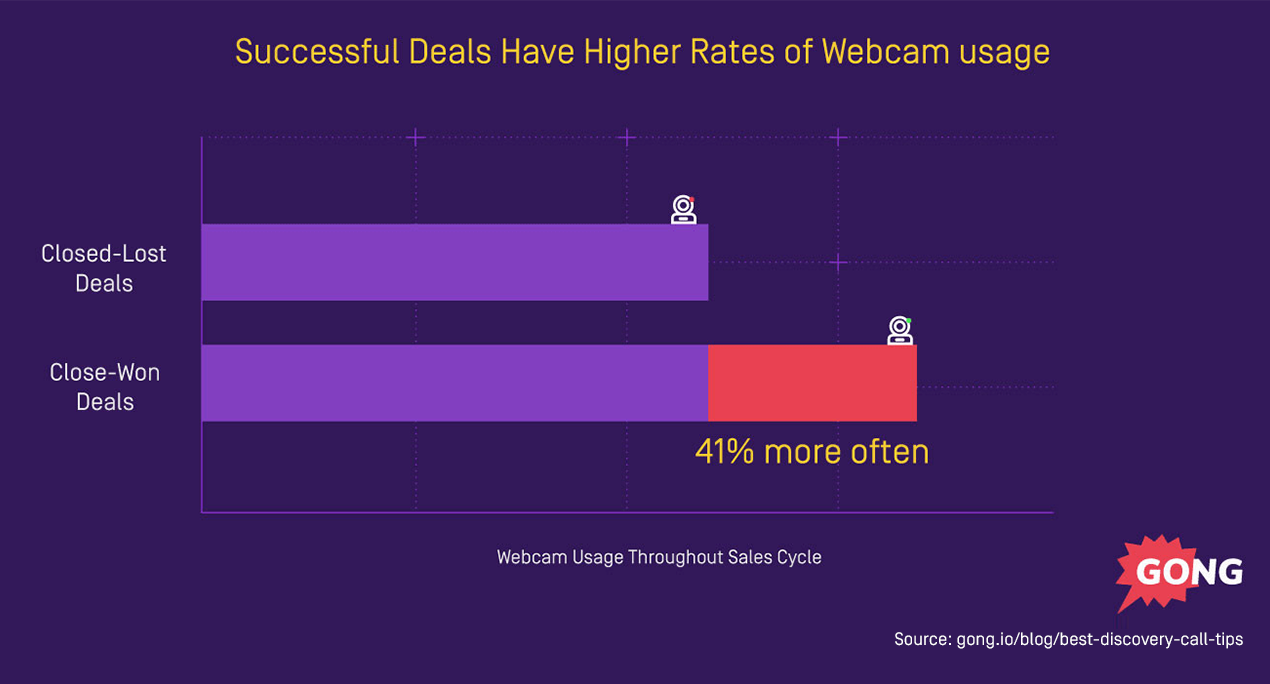 A word of caution: don't try to overhaul everything all at once.
Improving your customer success plan is also a matter of change management. If you incorporate new tools and technology, give your team time to ramp up.
If you change a process, train your reps and provide ongoing training. Research has found that when you reinforce sales training, you get four times the return on investment.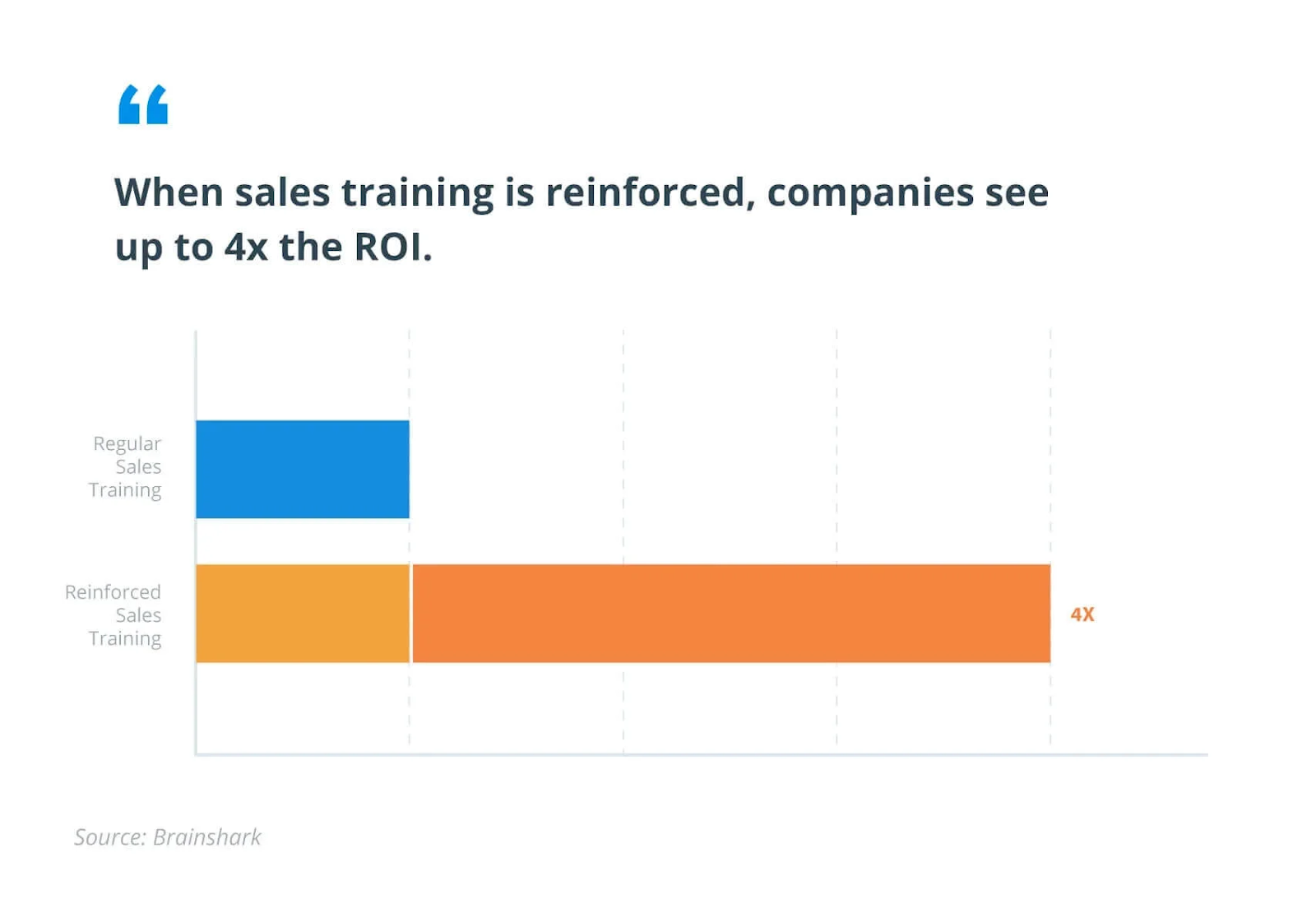 Maintaining and improving your customer success framework is an iterative process. It's never finished, and there are always opportunities to improve.
Building a successful customer success framework
Customer success frameworks use real customer data to understand their experience and help your team improve it. Throughout the sales, onboarding, and expansion process, you have tons of interactions. A customer success framework lets you learn from them.
Your customer success strategy and framework are ongoing projects, but they're absolutely worth the effort. Understanding your buyer's priorities and needs at each stage of the journey is like giving your team cheat codes; they know what's coming, and they are prepared. An outstanding customer experience can reap big benefits in retention and lifetime customer value.
Ready to get started with Gong?
Book a demo and discover how Gong can equip your Customer Success team with insights into account health, specialized playbooks, proactive guidance and more!