Start your Revenue Intelligence journey
Navigate the future of selling
Learn what's changing in sales and how Revenue Intelligence drives better business outcomes in this new environment.
Choose a Revenue Intelligence platform
Getting to know Revenue intelligence? Learn everything you need to know so you can add "R" to your "ROI."
See stats from a Gong customer: Genesys
This case study is chock full of amazing results. Find out what happened to Genesys when it used Revenue Intelligence.
Support every part of your business
Get a high-level view of how Revenue Intelligence boosts your entire org, from sales and marketing to ops and compliance, and more.
Join thousands of winning sales teams using Revenue Intelligence





Gong in the News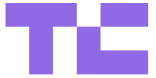 Gong going gangbusters, grabs $250M Series E on $7.25B valuation
"Vayo helps find customer interactions at a large scale to identify trends like customers likely to churn or usage is going up, or your deals are starting to slow down — and they do this for structured data at scale," Bendov told TechCrunch.

Surprising Changes Ahead For B2B Sellers
"You can't just give [your sales team] the best-in-class tools and the technology. You really have to train on how to leverage it, how to make it meaningful. Some of that comes from a customer intelligence tool that we leverage called Gong," says Maria Black, President, WW Sales and Marketing, ADP.

Gong Ranks #1 on G2's 'Top 100 Best Software Products' 2021
G2's Best Software Awards rank the world's best software companies and products based on authentic, timely reviews from real users. G2's audience of software users has ranked Gong #1 on the 'Top 100 Best Software Products' list for 2021. Gong was also recognized on seven additional G2 Best Of lists.