Templates
11 Hyper-Persuasive Sales Email Templates
These sales email templates have you covered throughout the entire sales cycle: Prospecting, follow ups, multi-threading, negotiating, closing.
Use these fill-in-the-blanks templates to master data-backed selling techniques AND close more deals from your inbox.
What you'll learn

Fill-in-the-blanks templates for every deal stage
Think mad libs, but for closing deals. From prospecting to closing: These sales email templates cover absolutely everything you need to close more deals.

Persuasive sales email examples
Most sales emails never get read. Let alone answered. Each template uses persuasion techniques to help you book more meetings and sprint towards signature.

Backed by data
Learn the psychology behind killer sales emails with data points from hundreds of thousands of actual sales emails.
How to use the sales email templates

Copy-paste-win
Sales emails that actually sell: Download these sales email templates and use them before hitting send.

Easy-to-customize
These 11 simple fill-in-the-blanks templates will have you framing your asks in a way that produces maximum results.

Locked-and-loaded
Add these templates to your email game to ace your follow-up, boost reply rates, and speed up deal cycles.
Get the templates & within seconds you'll learn

Smart requests
Sales cycles lengthen by 19% when reps say any of these 3 phrases to a buyer at any point in a deal…

Turns of phrase
Successful salespeople use about XX words to explain their price — any more signals insecurity…

Trust builders
On average, you'll close 13% more deals when you strategically pick and choose your apologies…

Securing meetings
Using this approach makes it incredibly easy for the prospect to accept your meeting invitation.

Power words
These 2 words imply that someone else has the final say on pricing, and concessions are scrutinized…

Exceptions to the rule
When you pause for XX seconds after stating your price, it signals full confidence in your pricing…

Fatal errors
Unsuccessful pricing conversations typically use certain pronouns, which you should avoid at all costs…

Proposal norms
Never send a proposal without also sending this to your prospect.

Effective openers
Successful reps only discuss price after establishing this key piece of information with the prospect…

Staying top-of-mind
Win rates are exponentially higher when you discuss budget at this counterintuitive time…

How to ask
According to the data, this is what you can say about price over email — and what you can't say…

Jedi mind tricks
This psychological principle will make your prospect more likely to comply with an ask.

Value adds
Successful reps only discuss price after establishing this key piece of information with the prospect…

Acceleration methods
Win rates are exponentially higher when you discuss budget at this counterintuitive time…

Executive etiquette
According to the data, this is what you can say about price over email — and what you can't say…
---
Overcoming objections

This copywriting technique will neutralize common objections.
And there's so much more

Making this one of the most valuable templates we've ever offered.

Gong's "11 Highly-Persuasive Sales Email Templates" cheat sheet contains 39 time-tested persuasion techniques — more than double what we've highlighted above — conveniently presented alongside 11 ready-to-use templates.
---
You asked. We answered.
Which email templates are included?

A: By downloading the 11 highly-persuasive sales email templates, you'll get:

Prospecting: Use this template as email #1 in your sales cadence

Prospecting follow-up: Follow-up on your first email with a quick note

Pre-meeting: Send this email the day before your meeting

Post-meeting follow up: Send a follow-up email to recap your call and outline the next steps

Multi-threading (updating the Decision Maker): Keep the DM updated so you can bring them in when their input is required.

Multi-threading (looping the Decision Maker back in): You kept the DM updated on your progress, now it's time to bring them in for the final stages of the deal.

Champion prep: Time to call in a favor to boost your odds of success with the C-Suite.

Negotiation: Fast-forward through haggling and get your deal signed.

Closing: Proceed with caution or risk having weeks of painstaking work crumble before your eyes.

Hand-off: Set the right expectations for your buyers moving forward.

Referral: This powerful prospecting play will turn today's closed-won deals into tomorrow's pipeline.
Who are these sales template emails for?

A: These sales templates are for everyone! But specifically, the following 3 groups:

Sales reps: add to the personal stash of highly effective emails

Sales enablement: add to the team's arsenal of "company-approved," on-brand emails
What format are the templates sent in?

A: You'll get all of the emails in a single pdf. Save it to your desktop for easy access when you're drafting your next sales email.
Why do most sales email templates fail? 

A: Simply put, most email templates are based on what sales reps (and their managers and sales enablement teams) think works. Often these are email templates they used to use in a previous job (in a different industry in a different era). Times have changed. We now have data!

These sales email templates are backed by customer conversations… data… AI. No hunches. No guesses. Data.
How many sales pros currently use these templates?

A: Over 20,000 salespeople have downloaded this template. 20k! They have already improved their sales emails and are that much closer to closing more deals.
What else is included in these templates?

A: Not only do we give you the copy/paste/make-your-own email templates, we include a full breakdown of WHY each one works.

We educate you on the psychological principles and show the data that backs each email. When appropriate, we link out to articles and blog posts for a deeper dive into the full analysis of each email template.
Does it include a cold email template?

A: Yup. Not one, but two.

1. Prospecting email (#1) discusses loss aversion, words that sell and why the interest CTA is the one to use in outbound/cold emails.

2. Prospecting follow-up email (#2) stresses the importance of keeping it simple, being informative with useful insights (deliver value!), the power of a really good story, and why the interest CTA is still the go-to one in cold emails.
Need more sales email tips?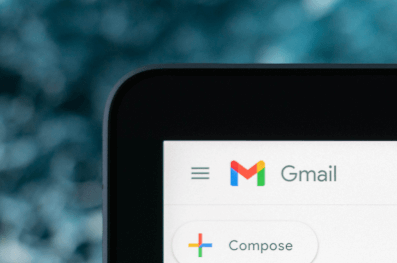 THE BEST EMAIL TEMPLATES FOR SALES
100% unignorable. 100% free. Get the templates now:
Thank you for your submission.