Guides
25 High-Impact Challenger Sales Questions
Prospects don't want you to "sell" to them. They want someone who understands the challenges they're facing to present a durable solution.
Use these Challenger Sales questions to uncover your prospects' pain points and become a high-performing sales rep. Learn how you can reframe their understanding of the problem and position your solution.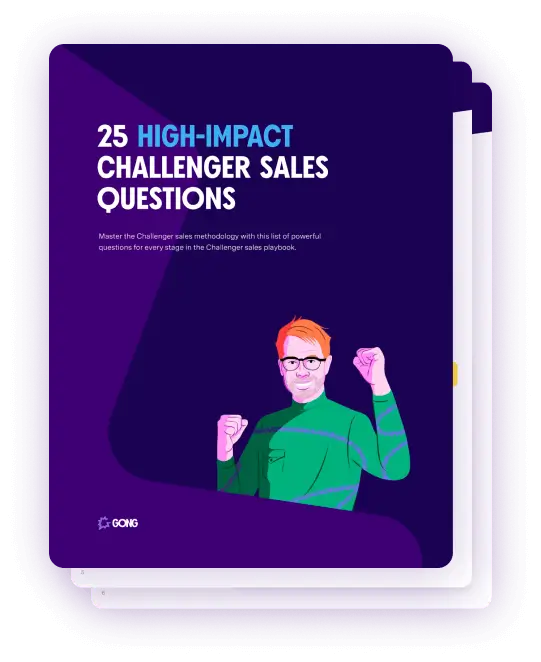 High-impact sales questions

Get a list of powerful sales questions for each stage of the Challenger Sales methodology — the Warmer, the Reframe, Rational Drowning, Emotional Impact, Value Proposition, and Solution.

Uncover buying motivations

The key to booking more meetings? Uncovering real pain points. Use these value-based topics to get potential customers to reveal their biggest challenges.

Backed by data

Discover proven techniques for moving opportunities forward in your pipeline and closing more deals with data points from millions of sales calls.
How to use these challenger sales questions
For sales managers

Use these Challenger Sales questions to revamp your sales process. Practice these Challenger Sales questions with your sales reps and watch them boost their win rates.

For sales reps

Struggling to hit your targets? Ask these questions to get more thoughtful replies from your prospects, uncover their true motivations, and close more deals.

Power up your sales processes

Apply the Challenger Sales methodology to your sales process and close more deals with data-backed sales tactics.
Get the challenger sale discussion questions and within seconds you'll learn
The challenger sales methodology

Get the exact questions that top Challenger Sales reps ask to uncover real pain and educate prospects. These questions follow the Challenger Sales methodology and are proven to work.

Emotional impact

How can you help your prospects make sense of their problems? Use this emotional trigger word to really tap into their pain.

The "sweet spot"

How many questions should you ask during a

discovery call

? 5? 10? 15? Find out what the "sweet spot" is so you can maximize your success rate.

"Discovery fatigue"

Find out what "discovery fatigue" is and how to address it. Plus, learn how many questions you should ask (and what kind) to book more meetings with C-suite executives.

Reframing hacks

Use this "hack" to introduce fresh insights and get your prospects thinking about their problems in new ways.

Questions that trigger long responses

How you can phrase your questions to get longer answers from your prospects (and why you should).

ROI claims

Present ROI claims at your own risk. Here's what you should do instead to support your reframing and position the ideal solution for your prospects.

Next steps

Top sales performers ask these questions to move promising sales opportunities forward.
---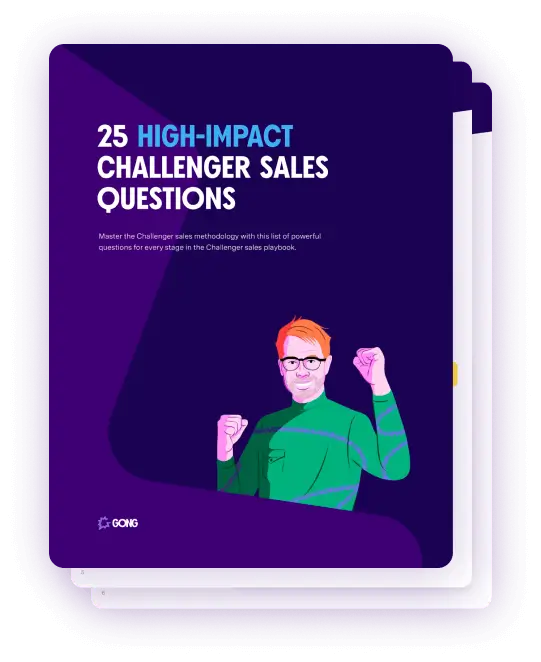 Making this one of the most valuable resources we're giving away
Learn how to connect with your prospects and uncover their pain points to see how you can solve their problems.
---
FAQs
What's included with these Challenger Sales Model questions?
A: You'll get a PDF with a list of 25 Challenger Sales questions. The PDF is broken down into sections that cover each stage of Matthew Dixon's Challenger Sales methodology:
The Warmer: Understand the problems your prospects face.

The Reframe: How to introduce fresh insights.

Rational Drowning: Questions to engage prospects and support your reframe.

Emotional Impact: Tapping into your prospects' pain.

Value Proposition: How you can help buyers reach their goals.

Solution: How to introduce and position your solution.
Who are these Challenger Sales questions for?
A: These questions are perfect for the following roles:
A sales manager: Use these Challenger Sales questions to fine-tune your sales process and augment your sales training.

A sales rep: Struggling to reach your sales targets? These questions are all part of the Challenger Sales methodology, which is a proven framework for closing more deals.
What format are the Challenger Sales questions sent in?
A: You'll receive the Challenger Sales questions as a PDF, which you can view in Adobe Acrobat Reader or your web browser.
What is the Challenger Sales methodology?
A: The Challenger Sales methodology takes an educational sales approach. It involves gathering customer insights and educating prospects on why there's value in your product. The aim is to get prospects thinking about their problems in new ways.
Why is value-based selling important?
A: Sales professionals often make the mistake of jumping straight into their sales pitches, but this can make prospects pull away. Value-based selling is all about understanding the needs of your prospects and focusing on the value of your products or services. It helps you build trust and ultimately win more deals.
What are good sales questions?
A: An open-ended sales question is the best option, meaning that prospects aren't giving simple "yes" or "no" answers. They also get to the heart of the challenges that your prospects are facing and get them to see the value of your products or services.
Examples of open-ended questions include:
"Can you tell me more about how your company performs [process]?"

"How are you currently addressing [pain point]?"

"What happens if we don't address [pain point] now?"

"Have you considered [insight]?"
By asking the right questions, you're one step closer to winning the deal.
Looking for more tips to power up your sales process without the fluff?
A: We've got you covered. Check out these resources and share them with your sales teams: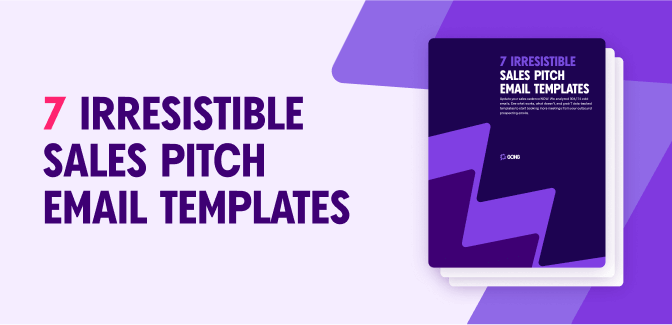 DON'T LET ANY MORE DEALS SLIP THROUGH
Get these value-based Challenger Sales questions now. They're 100% free to download.
Thank you for your submission.