Templates
The Ultimate sales proposal template
Add some serious horsepower to your next closing call with this 9-slide sales proposal deck template. It contains all the secrets top earners use to grow their ACV (and increase commission). Customize this fill-in-the-blanks template to build a bullet-proof business case and start presenting where-do-I-sign sales proposals.
Build a bullet-proof business case
This 9-slide fill-in-the-blanks template is like mad libs for building sales proposals that get buyers asking "where do I sign?"

Fast-forward through haggling
Use these shortcuts to prove value, demonstrate confidence in your offer, and blow through finish-line pushback.

Backed by data
Learn techniques vetted by top sellers and backed by sales data from millions of calls. It's your one-way ticket to achieving GOAT-status.
---
How to use the sales proposal template
Fill-in-the-blanks sales proposal template
This no-branding template is designed to help you get your proposals ready-to-send in record time. Next step: closed-won.

Sales proposal do's and don'ts
This template comes complete with instructions so you can dodge sales proposal red-flags and get to what your customers really want to hear. Most valuable deck ever? We think so.

Grow your deal-size
Neutralize common sales proposal objections: from weak ROI to one-size-fits-all social proof and everything in between.
---
Get the template and within seconds you'll learn
Save the best for first
Common wisdom holds that reps should end with a bang. Wrong! Lead with your buyer's top goal and where they'll see the biggest lift.

Use the before/after story
Instead of dropping a big number, which might seem unrealistic to a prospective buyer, tell the start to finish story.

Lead with strong roi
There's ROI, and then there's the ROI that the top stakeholder needs to see. Learn how to show the kind of ROI high-profile personas care about.

Frame the post-sale relationship
Here's where you show you're invested in the buyer's ongoing success, not just landing the big sale.

Make the most of pilots
The pilot phase is an opportunity. Use it to show buyers data points like product usage, NPS, and other key performance indicators. Don't forget to convert metrics into a clear benefit to buyers.

Deliver a killer proposal
This slide is so crucial, and we'll show you how to use it to create urgency, remind the buyer of the price you already discussed (as well as the discount they're already getting).

Delete your social proof slide
Strong words. But sellers who use social proof techniques in their sales calls have a 22% lower close rate. That's because name-dropping a few big customers often backfires.

End with the competition-killer
The next time you're in a competitive deal, make sure your last slide takes one last parting shot at your competitors without ever mentioning their name.
---
What's included in this template
Customizable, unbranded slide deck
We set this deck up to be a true plug-and-play document—just insert the relevant details and you'll be well on your way.

Expert guidance for every slide
Be sure to check out the notes included with each slide. What you'll find are specific, actionable tips we've gathered from years of research, relationship building, and closing.

Real-world examples
For most slides, we include sample slide text, real-world examples, and other tidbits you can use for inspiration. Or you can just copy it all word for word—we don't mind.
---
Frequently asked questions
Who is this sales proposal template for?
A: Anyone who puts together sales proposals, really. This template is primarily designed for sales reps and senior sales managers to customize for each and every deal. The beauty of the template is that there's space to bring in other internal stakeholders, such as solutions consultants, revops, and success, to improve visibility and take each proposal well beyond boilerplate.
What goes into a strong sales proposal?
A: Google that question and you're likely to see the same old components: tell the story; show ROI and social proof; illustrate the post-sale handoff and ongoing relationship. Which is all well and good; but this template takes each of those critical elements (and more) a level deeper. You'll learn exactly how to position ROI for success. You'll see examples of how top sellers frame post-sale onboarding. It's a complete and comprehensive deck replete with guidance for each and every detail. Translation? Your reps are about to start closing a lot more deals.
Do you have any other resources for preparing successful sales proposals?
A: Yes. First of all, don't miss our High-Growth Sales Strategy Template. From there, check out three resources that we like to share with sellers to help them crush their proposals and close deals with abandon: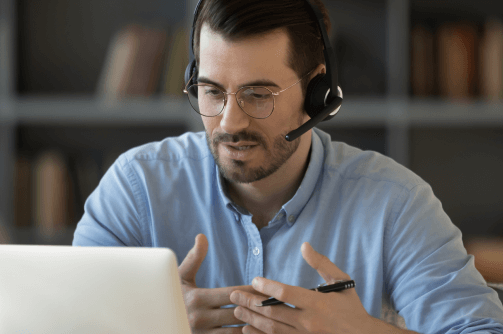 DECKED OUT
Jack up your deal size and boost your commission with this juiced-up sales proposal deck template.
Thank you for your submission.