Guides
The data-backed guide for closing complex 6-figure deals
5 Advanced Strategies for Enterprise Sellers
Enterprise deals make or break your forecast. These high-visibility, high-stakes sales cause sellers to rise to the occasion… or crumble under pressure. Want to reduce risk, grow deal size, and get your most challenging deals to close on time? You've come to the right place
Here's exactly what you'll learn
How to close the biggest deal in your pipeline

These strategies were designed to drive monster deals over the finish line. If you use them the right way.

Data-backed tactics to win over enterprise buyers

Master these 5 high-impact tactics, and you'll forecast and close 6-figure deals with confidence.

Strategies to stay top of mind

Long sales cycles can slow momentum and take your deal as collateral damage. These insights will help you keep deals marching forward.
Simplify your most complicated deals

Dealing with roadblocks and countless stakeholders? Overcome these obstacles to collect signatures like the declaration of independence.

Navigate unforseen hurdles like a pro

Unplanned circumstances can wreak havoc on deals. In complex sales, expect the unexpected then learn to navigate surprises with ease.

Avoid painful eoq losses

A single slipped deal can throw off your entire quarter. These techniques turn swing deals into commits that close on time.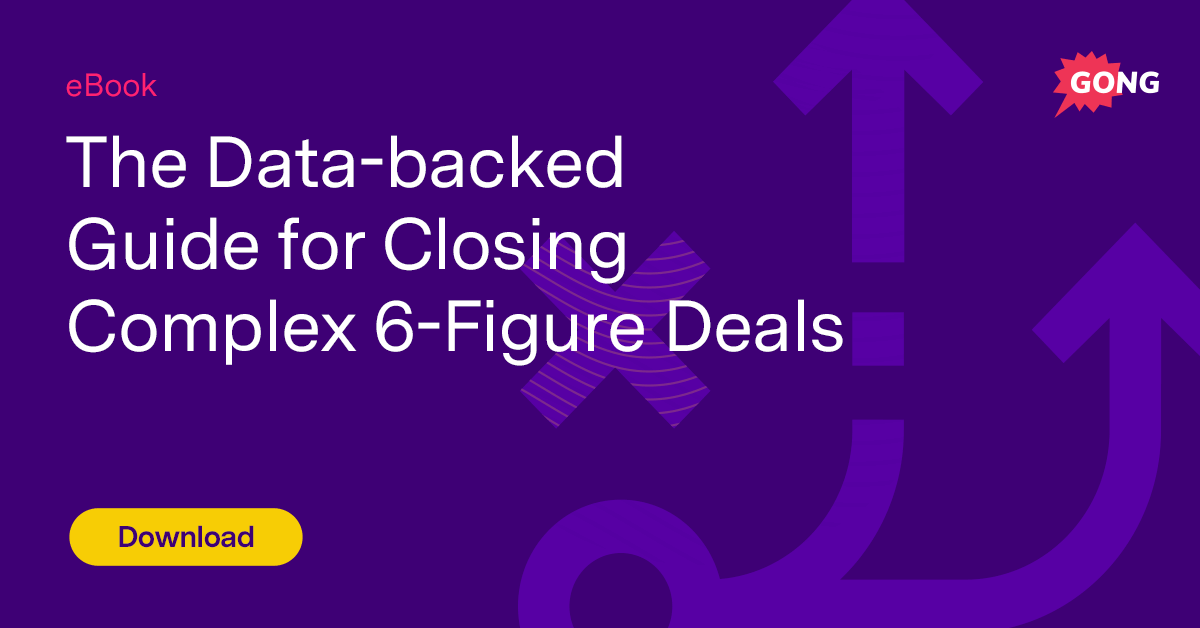 Close 6-Figure Deals with Confidence
Here's how.
Thank you for your submission.