Guides
5 Wildly-effective strategies that increase win rates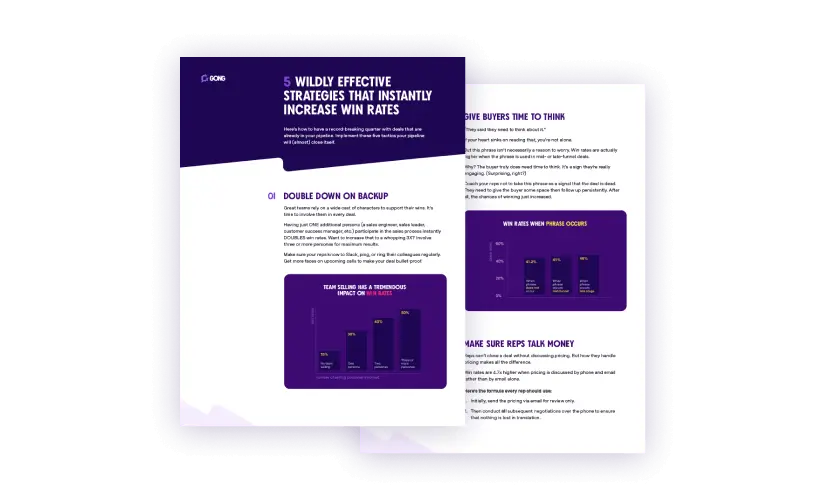 How to use the checklist​
Close in-pipeline deals

Strapped for resources or pipeline (or both)? Do more with what you have and boost win rates across all of your deals. Your team will be taking victory laps in no time.

Build a quota-crushing team

Designed specifically for results-driven revenue leaders, these quick-win tactics will take your team's performance to a new level.

Stop losing winnable deals

Deploy these tactics and win more of your team's hard-fought deals. Hint: this is how you maximize your rep output.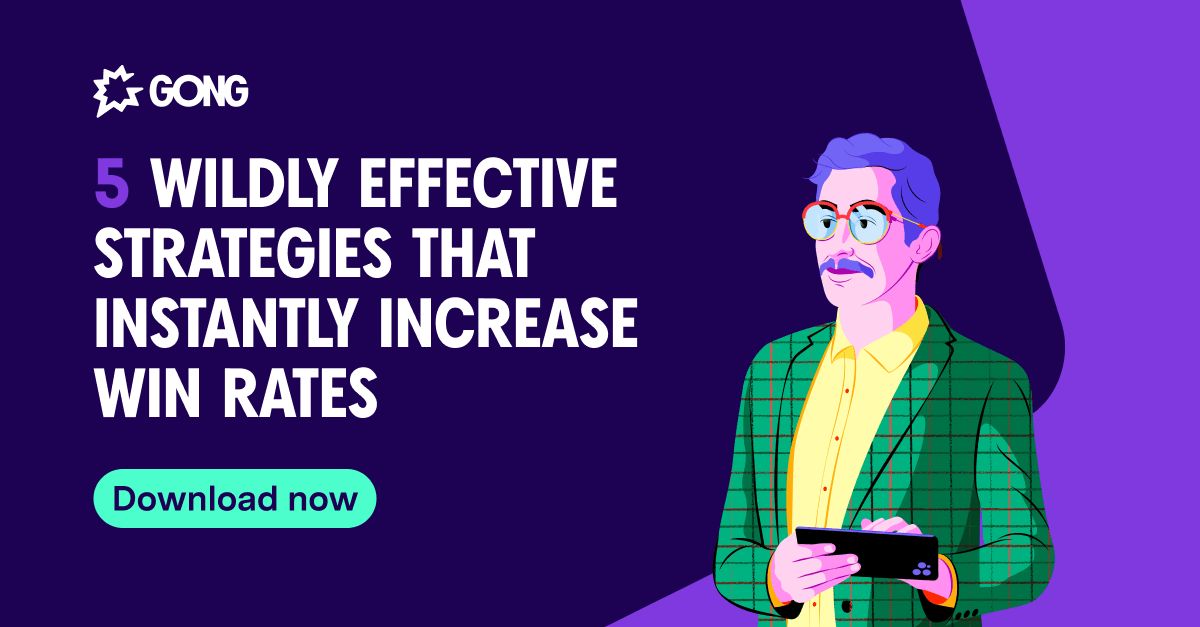 VICTORY IS YOURS
(If you have this winning playbook.)
Thank you for your submission.