Guides
10 Value-selling prompts that increase deal momentum
If you want to win over buyers and drive deals forward, you need to know how to sell value. These conversation starters will have your buyers sprinting towards signature.
You'll uncover true pain, deliver value, and boost deal momentum.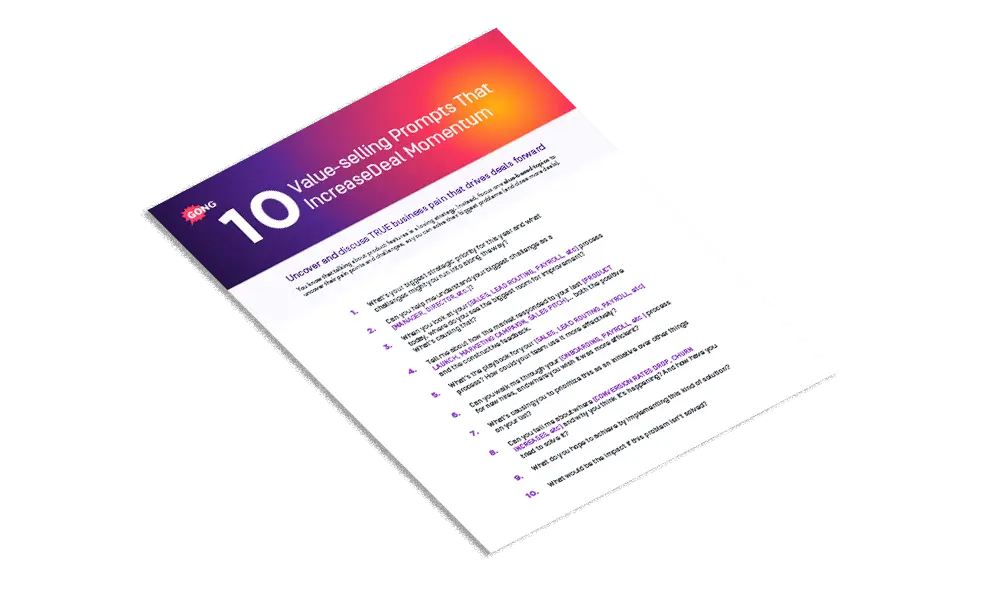 VROOM VROOM
F1 has nothing on you
Thank you for your submission.