Blog
We asked 49 sales leaders to describe sales in one word. Here's what they said.
If you've been following our podcast journey, then you'll know that we launched 'Reveal: The Revenue Intelligence Podcast' back in 2019. Since our debut, we've had conversations with 49 revenue thought leaders across all industries and have explored how they use revenue intelligence – a new way of operating based on data instead of opinions – to win the market.
We like to end each Reveal podcast interview with one final question: "How would you describe sales in one word?" (Some of them were two-word answers, but that's okay).
Catch our guests and their fabulous episodes (along with their answers) at podcasts.gong.io.
1. Shep Maher, Betterworks' EVP of Global Sales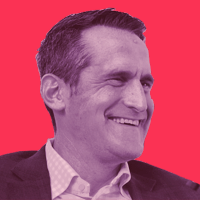 Challenge
Sales is an infinite puzzle, both internally and externally. And the larger and more complex your sale is, the more fun. It's a super invigorating challenge.
2. Scott Leese, Previous SVP Sales at Qualia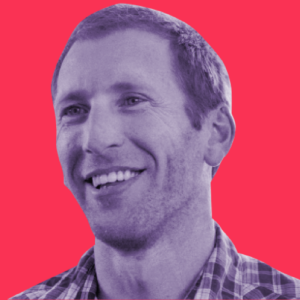 Difficult
It is a very rewarding profession, but it's very hard. You have got to work on your mental toughness, and your self-confidence, and your self-esteem. And you've got to surround yourself with teammates and leaders who help you work on that, because it is very difficult and very easy to get down.
3. Tim Riesterer, Chief Strategy Officer at Corporate Visions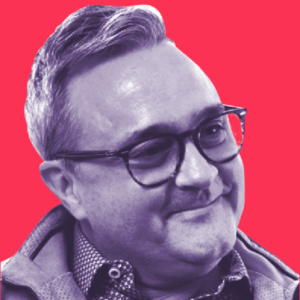 Psychologist
Being able to really understand and empathize with what's going on, and then be able to come back with something meaningful and relevant.
4. Marjorie Janiewicz, SVP Global Sales at HackerOne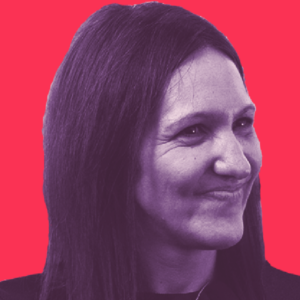 Execution
Sales is just all about making it happen. 
5. Harish Mohan, VP of Global Revenue Operations at Pendo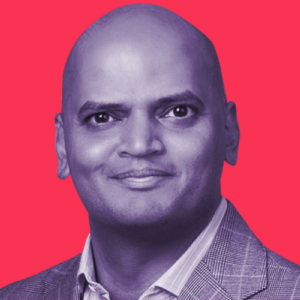 Winning
Winning for your customer. It's winning for your employees involved in that motion, and winning for the shareholder. If we do it right, the outcome should be a win on all fronts.
6. Josh Allen, CRO at Drift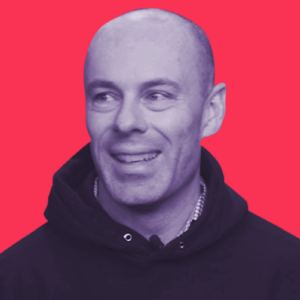 Matchmaking
You're not selling a product, you're solving a problem. You're essentially trying to figure out if the person you're talking to has a problem that whatever you're selling can help solve. It's about taking a problem and matching it to a solution.
7. Angelique Slagle, RVP of Sales at SAP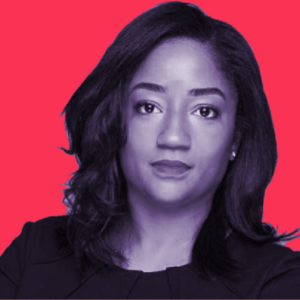 ENDURANCE
8. Lou Shipley, Previous CEO of Black Duck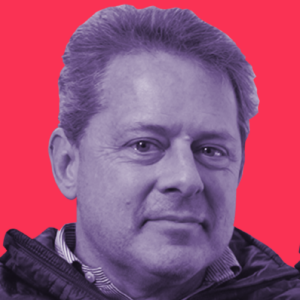 Business
We teach this class now at Harvard Business School. For the longest time they didn't teach sales. They called it marketing or they called it something else. And they finally have gotten in the last five or six years to say, "Yeah, we really do need to look at this as an area of expertise that you can explore and get better at." 
Most people think the best salespeople are the born salespeople. What we're talking about here with enablement is you can teach it, and get better at it through practice.
9. Dan Shapero, Chief Business Officer at LinkedIn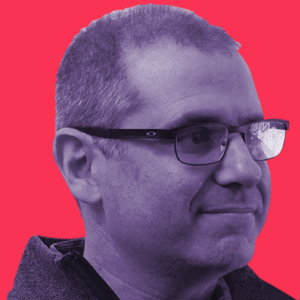 Value
I think it's important that we realize that people buy because they need something, not because you sold it to them.
10. Rahim Fazai, CEO of SV Academy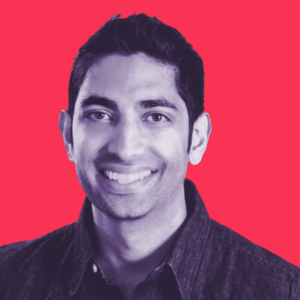 Power
Sales has the power to change lives.
11. Jane Kim, CRO of CircleCI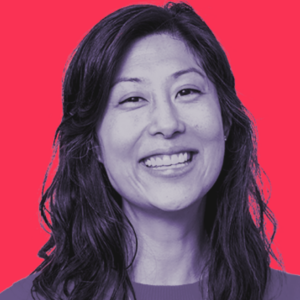 Creativity
We really have to be creative in thinking about how we really help our customers.
12. Dannie Herzberg, Senior Director of Sales at Slack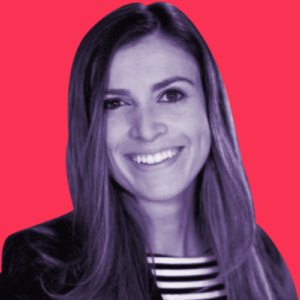 Listening
I think we learn the most about if and how we can help someone when we give someone the space to actually talk through what's hurting in the business, or what opportunities they see.
13. Matt Rosenberg, CRO of Compass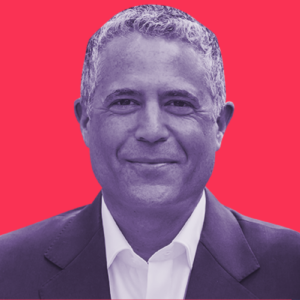 Invigorating
I think helping a customer solve a hard problem is truly invigorating—for them and for the seller. That feeling you get when you know in your heart of hearts that you've just given somebody a solution. I think that's such a wonderful feeling.
16. Lekha Doshi, VP Global Operations at LinkedIn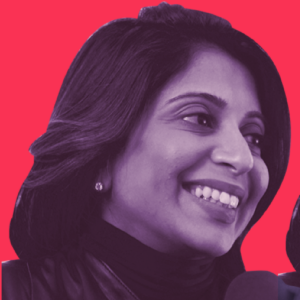 DYNAMIC
17. Catherine Stewart, Chief Operating Officer at Shippo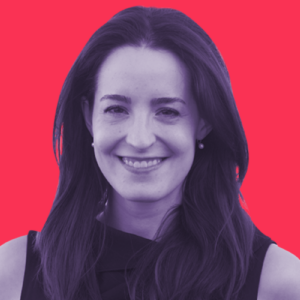 Omnipresent
Sales is not just limited to sales teams. Sales is a part of absolutely everything we do, and almost every part of a company.
18. Stephen Antuna, CRO of Reggora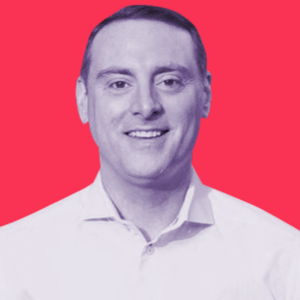 People
It still comes down to developing great relationships. It comes down to building trust and empathy. And ensuring that the people that you're doing business with understand that it's not just about the product or service. It's about entering into a partnership and a relationship with another organization. And to do that, there still needs to be personal connection.
19. Shimona Mehta, Head of EMEA at Shopify
Shapeshifting
If you ever talk to really great salespeople who love their craft, and you ask them about their favorite customer to work with, they're going to tell you a story about how they were able to help that customer change and improve their business.
20. Andrew Sykes, CEO of Habits at Work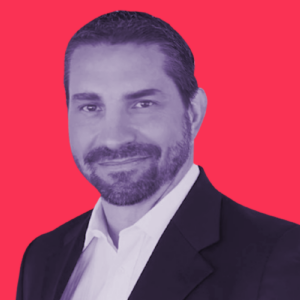 Serving
SALES IS A SERVICE
21. Kyle Coleman, VP of Revenue Growth and Development at Clari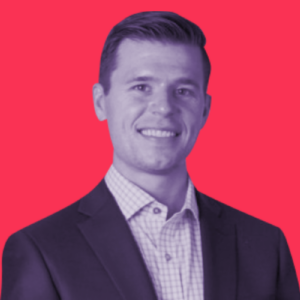 Strategic
I really don't think you can do this job thoughtlessly. You really need to think strategically about who you're reaching out to, at what point, what you're saying to them, and why.
22. Laura Palmer, VP Sales at Unity Technologies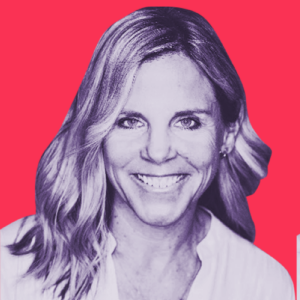 Problem Solving
I think as an individual contributor, no matter what role you're in, if you focus on helping people solve problems, you're doing things right.
23. MJ McCarthy, VP of Account Management at Everbridge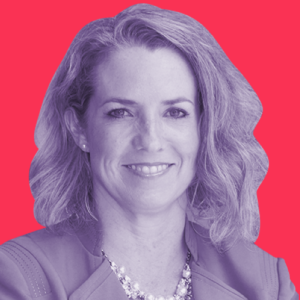 Super Rewarding
It's very rewarding when you can help a customer get to where they need to be with your solution.
24. Jeanne DeWitt, VP Sales and Growth at Stripe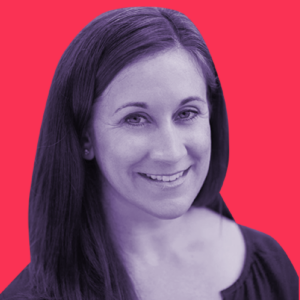 DECIDE
25. Paul Butterfield, VP Global Sales Enablement at Instructure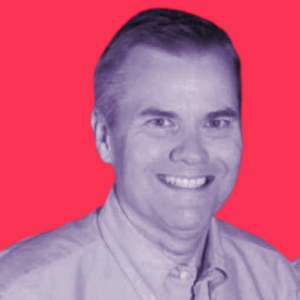 Problem Solver
To be consistently successful, you're understanding the problems, and helping your prospect create a vision of how some capability your product offers will help them overcome those problems.
26. Amy Volas, CEO of Talent Partners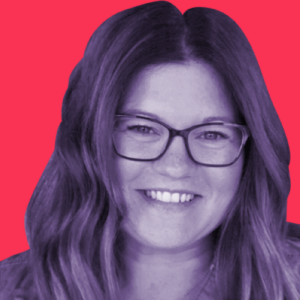 Rewarding
I've been in it for over 20 years. I can't imagine myself anywhere else. Truly. And I've taken my licks, but the rewards are worth it.
27. Dave Gerhardt, CMO at Privy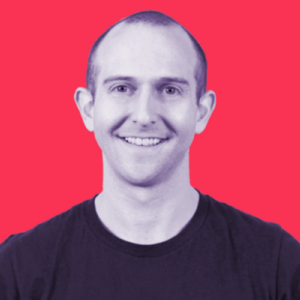 Fuel
If you don't have sales, you don't have a business.
28. Sarah Branfman, Vice President, WW ISV, OEM, Tech, and Resell Partners at MongoDB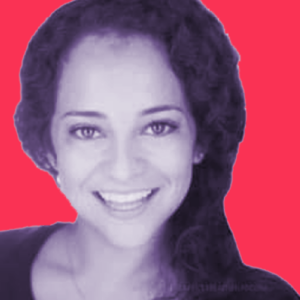 Trust
That's really what it comes down to. When you've built up the trust, it just makes for a meaningful relationship, and then it accelerates the whole relationship. But trust is really hard to build, and it's really easy to lose.
29. Justin Welsh, Founder of JW Strategic Advisory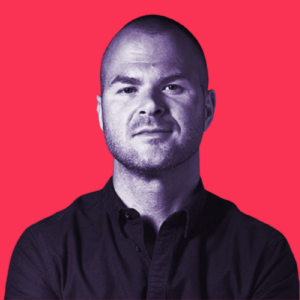 Hard
I think that asking someone to part with their hard earned money in exchange for goods or services is really difficult. And I think people that are not in sales don't understand the difficulty in making a sale.
30. Rakhi Voria, Director of IBM Global Digital Sales Development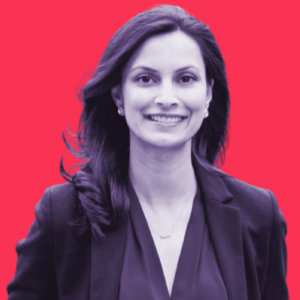 Creative
I think crafting a deal is an art and a science. Every deal requires you to leverage a lot of creative skills, to communicate effectively, and to design a deal in a different way.
31. John Barrows, CEO of JB Sales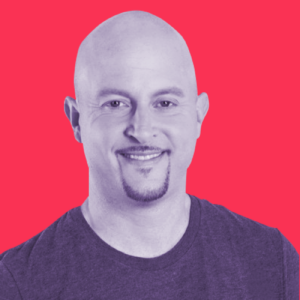 Rewarding
If done right, I think sales is the greatest profession in the world. Because it's not about selling. It's about helping people solve problems and achieve goals.
32. Sahil Mansuri, CEO at Bravado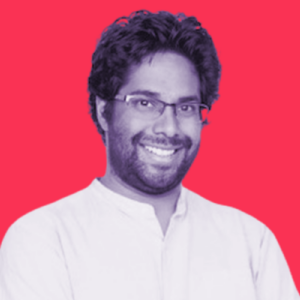 Trust
The customer is trusting your word as a seller. The customer is trusting your company as a vendor. And they're entering into a partnership with your organization. 
People don't work with people they don't trust.
33. Morgan J Ingram, Director of Sales Execution and Evolution at JB Sales Training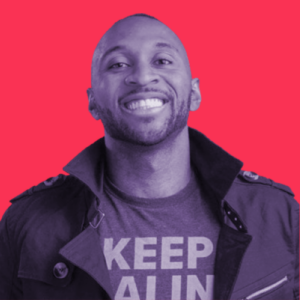 Puzzle
In sales, when you're given an account, you have no idea where to start. Then you look at the pieces, and you always look at the corners first. 
"Who are the people I'm going to reach out to?" Those are the corners. And then from there, you have to start working off the corners.
34. Chris Voss, Author of Never Split the Difference
Challenging
Most people aren't trained properly for it. You've got to get massively uncomfortable to get better. And most people just don't want to do that.
35. Brendan Kane, Growth Strategist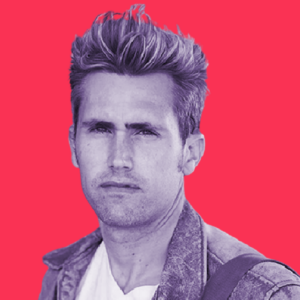 Value
I don't close big deals because I try to sell. It's because I try and understand who the person is and what they need. And then try and help them.
36. & 37. Ali Azhar, VP Sales; and Matt Lewis, VP Growth at Hover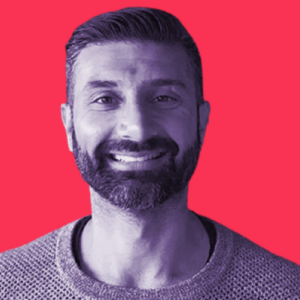 Advocacy (Ali)
When you create that authentic relationship between yourself and someone that your intention is to be in service of, the most important aspect of being successful in that relationship is to be an advocate for that person and helping to resolve the needs that they have.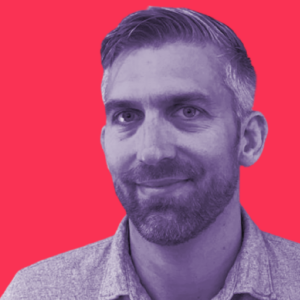 Adventure (Matt)
You're always seeking the adventure. And you know there's a chance you're going to fail—and it might not even be your fault—but you're gonna keep coming back for more. Because you love it.
38. Dorean Kass, Chief Sales Officer at Neustar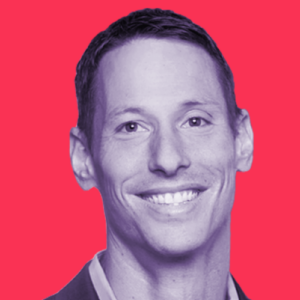 Grind
Grind has a negative connotation to it, and I don't mean it negatively. What it means is, in order to be successful, you have to constantly be improving. You have to constantly be working. You have to constantly be putting effort against something. It's a good kind of grind.
39. Shaan Hathiramani, CEO at Flockjay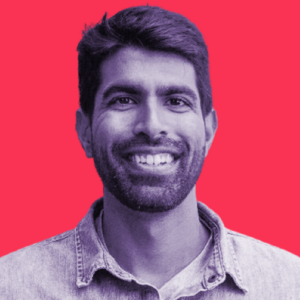 Listening
I think it is the art of listening, and it is the art of solving problems.
40. Marcus Chan, Founder at Venli Consulting Group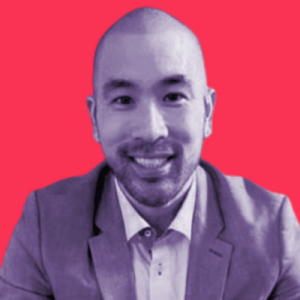 Serving
To sell effectively is serving at the highest level. 
41. Dana Feldman, Head of Enterprise and Mid-Market Sales at Amazon
TRANSFERRED ENTHUSIASM
42. Christina Brady, President at Sales Assembly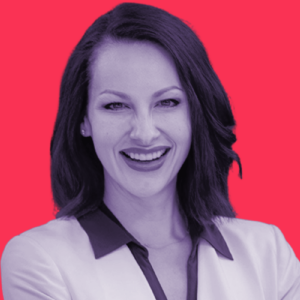 Guidance
As a seller, if you're approaching your conversations like "I want to sell you something"—that is fruitless. 
If you are going into a conversation of "I want to guide you in the right direction. To make a choice for yourself or your business that is going to meaningfully improve your way of life"—then you're approaching things with guidance. And not only will you make better sales, but you'll make them for the right reasons.
43. Ian Koniak, Strategic Account Director at Salesforce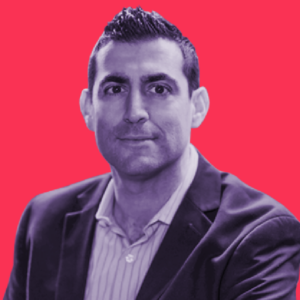 Roller Coaster
Sales is up and down. That is the best description I can give, because the reality is we didn't sign up for a career or a profession that is smooth coasting. 
We're not riding the ferry. We're on a rollercoaster. There's going to be bumps. There's going to be big drops. There's going to be slow build ups. There's going to be times when you're thrown upside down. And you've gotta just enjoy the ride! 
44. Hang Black, VP of Revenue Enablement at Juniper Networks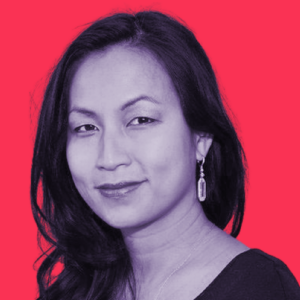 Serving
We have the privilege of helping our customers achieve their business outcomes. And that's a really special place. 
And I have to say that because we are the last mile to the customer, we also get the privilege of reaping the highest reward. 
Of course, you need a quality product. But at the end of the day, people buy from people. And they buy from people who can problem solve and problem find, and we get that privilege. We're serving.
45. David Katz, VP Global Sales at Tessian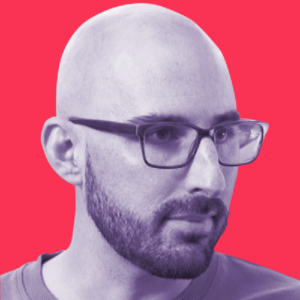 LISTENING
46. Drew Moldenhauer, Inside Sales Technology Leader at 3M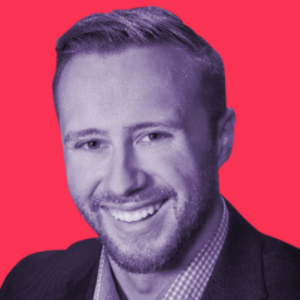 Process
What process does is—it's organization. When you're a sales rep, you're responsible for a number. You're responsible for a set of customers. You're responsible to help them and drive revenue. 
And you can't go into it willy-nilly. You need a process of how you're going to attack that, and how you're going to service them.
And process isn't just calling, and then going to your CRM and creating the opportunity. The process is end to end. What you're going to do for a long period of time to continue to service them. 
And that encompasses technology. That encompasses business acumen. That encompasses pre-call planning. And frankly, it encompasses getting yourself better and growing. 
Sales is always process driven. And the way that you grow as a sales rep is through process as well.
47. Carl Eschenbach, Partner at Sequoia Capital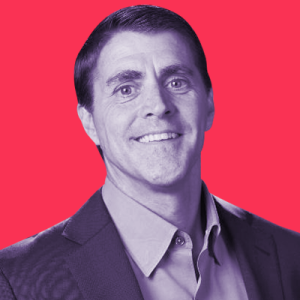 Exuberating 
It's just the energy you get, the excitement you get from working hard on something, and then seeing it close and come to fruition. And then seeing your customers transform their business.
48. Alex Alleyne, Strategic Sales Lead at Twilio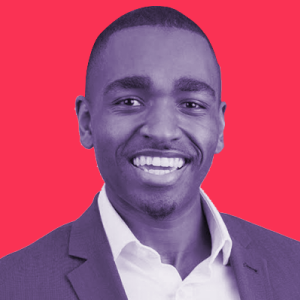 Passion
49.  Michelle Benfer, VP of Sales Hubspot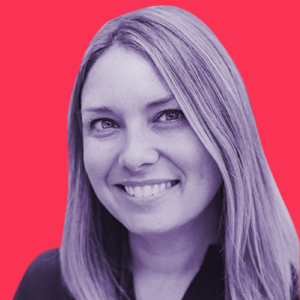 Fun
I feel so blessed that I get to have a job that I work in every day that's just vibrant. It's different. It's the art of the conversation. It's science. It's great people. It's a lot of laughs. It's competitive. It compensates you well. 
And also the adrenaline rush and sometimes the stress, that's fun too.