Blog
Our Raving Fans have spoken again! Gong ranked #1 in Revenue Operations & Intelligence by G2
At Gong, our customers don't just use our platform, they rave about it. And we take great pride in creating these raving fans – so much so that it's one of our core operating principles.  By focusing on creating raving fans, we're ensuring the Gong Reality Platform is helping go-to-market teams increase productivity, reduce cycle times and win more deals.  
Gong is thrilled to share that – thanks to the reviews our customers have given – we have once again topped G2's ratings of Revenue Operations & Intelligence and Conversation Intelligence software for its Winter 2023 report. The quarterly G2 reports look at customer satisfaction and market presence scores based on authentic, timely reviews from real users.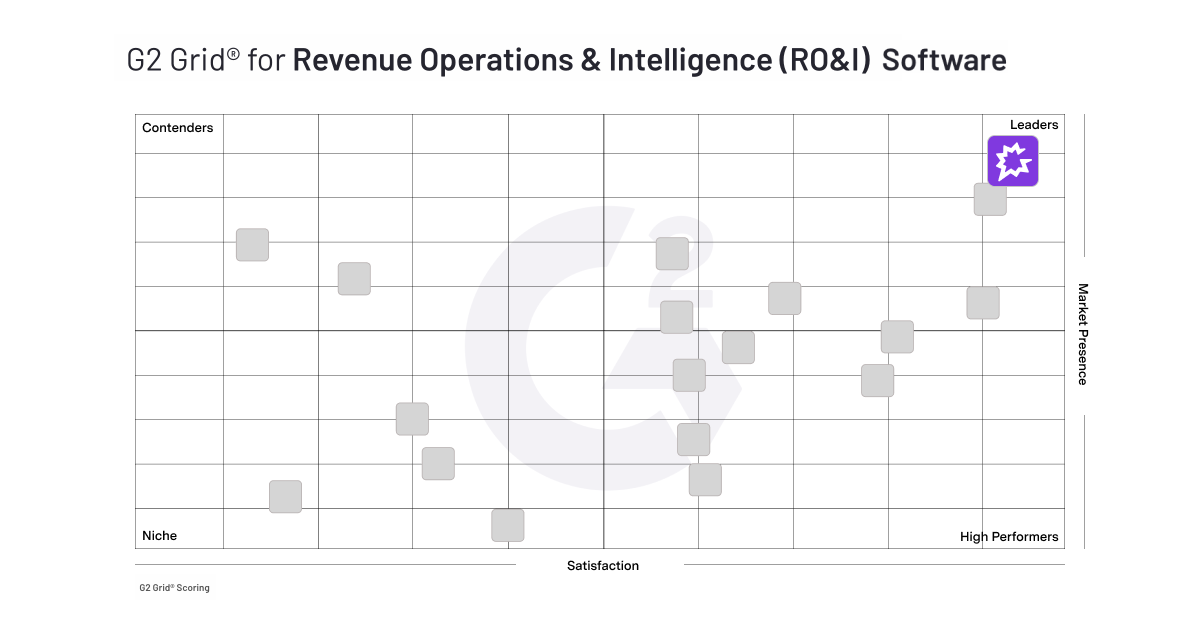 As economic headwinds intensify, businesses are taking an even closer look at their technology investments. They must do more with less, and make critical decisions with greater accuracy and efficiency to improve revenue results. With thousands of users validating why they love using Gong and how it helps them do their jobs better, we can't imagine a better way to spread the word.
Thousands of sales teams are turning to the Gong Reality Platform and the value it delivers for getting through these challenging times. From sales coaching, through pipeline management and accurate forecasting, to tracking strategic initiatives and listening to the voice of the customer, even for effective prospecting (coming soon!), Gong is the platform that's been winning sales teams' trust.
Gong was recognized specifically in the following areas:
➡️ Overall Grid Report ~ Ranked #1, 93% score in Ease of Admin
➡️ Momentum Grid Report ~ Ranked #1, showcasing growth, specifically growth with employee headcount, web traffic, and social  
➡️ Mid Market Grid Report ~ Ranked #1 (by a long way), 95% score in Ease of Use
These ratings reflect why our raving fans rely on Gong more and more as the business environment becomes increasingly complex. For example, Gainsight uses Gong to understand the authentic voice of its prospects and customers – eliminating any guesswork around outcomes. "Working with Gong has completely changed our business. It allows every employee to understand the true voice of our customers," said Gainsight CEO Nick Mehta.
The Winter 2023 recognition extends Gong's ongoing success in G2's ratings. For the past two years, Gong has ranked as the #1 Best Software and Highest Satisfaction Products in G2's annual report, which will be published in early 2023. 
Gong has the largest Market Presence and received the highest Satisfaction score among products in Revenue Operations & Intelligence (RO&I). In the Winter 2023 report, 100% of users rated Gong 4 or 5 stars, and users said they would be likely to recommend Gong at a rate of 96%. Gong is also rated highly in the Conversation Intelligence, Sales Coaching, and Sales Analytics categories. Head here to see what other Five Star users have to say about Gong. 
To learn more about G2's rankings, and to see the full Winter 2023 reports, please visit here.