Autodesk, be more self service with gong
Learn how you can grow your revenue with Gong in this 98 second video!
AUTODESK IS A GONG CUSTOMER, ALONG WITH OTHER STRATEGIC COMPANIES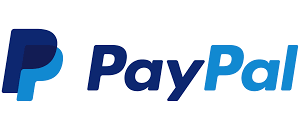 hit your number faster, with Gong engage
the current state of sales engagement
According to our recent study, only 12% of revenue leaders and 16% of reps are happy with their sales engagement solution. Read the latest findings on creating and accelerating pipeline from over 600 sales professionals.
INCREASE REP PRODUCTIVITY WITH AI-DRIVEN AUTOMATION AND GUIDANCE
Say goodbye to ineffective spray-and-pray prospecting tactics, overwhelming manual tasks, and tool overload. Gong Engage drives quality engagement at scale from first touch to closed-won, all in one place.
reimagine your sales engagement
Learn how Gong Engage helps teams create and accelerate pipeline by delivering high-quality outreach to engage entire accounts. Gong's proprietary AI delivers three times more accuracy than off-the-shelf AI models.  
SiteDocs uses Gong Engage to optimize prospecting and align revenue teams on centralized workflows 
SiteDocs, a safety compliance software provider, has been using Gong Engage in beta to consolidate all of its sales team's operations on Gong. "Engage will enable us to engineer the process from first touchpoint, to follow-up, to contract signing, because it understands the sales context of the interactions we are having," said Thomas Andres, VP Innovation, SiteDocs. "Since using Engage, we've been able to get to a yes or no answer sooner – which lets us allocate resources strategically as we grow our business."
Gong forecast
FORECAST WHERE YOUR TEAM WORKS
Create reliable rollups and predictable revenue using data and insights from a tool your team already loves using. Forecasting in the Gong Reality Platform gives teams total visibility into their pipeline–from the front line to their bottom line–delivering breakthrough revenue predictability.
The Reality of Sales Forecasting
We surveyed over 900 sales professionals and only 22% said their organization's forecasting process is efficient and 27% said that it produces accurate results. Learn the four principles you can leverage to overcome these challenges
and transform how you predict revenue for your business.
HOW TO UNLOCK PREDICTABLE GROWTH
Your sales forecast is critical to the success of your organization and your career. Learn how to use the customer insights you already have at your fingertips to get complete visibility into at-risk deals, customer churn, and economic impact so that you can forecast with confidence.
Your dedicated account team is here for anything you need. Don't hesitate to reach out!