Guides
The sales referral playbook
LEVERAGE YOUR BUYERS' NETWORK AND MULTIPLY YOUR PIPELINE
Your buyers want to give you referrals. But most reps aren't asking. Luckily, you're not most reps.
Our Sales Referral Playbook turns active opportunities to intros to new prospects. Learn what to say and when to say it to generate more qualified opportunities.
5-Step referral play
Use this cadence to land the perfect intro into target accounts.

The best time to ask for intros
Capitalize on high interest moments in your deal cycle to transform momentum into new qualified opportunities.

Steal these talk tracks
Ready-made emails and scripts that deliver referrals faster than you can click "Closed Won."
---
How to use the referral playbook
Activate your buyers
Learn the #1 mistake reps make when they ask for referrals and what you should do instead to get the nod.

Self-prospecting on auto-pilot
Cold emails getting the cold shoulder? Try warm intros and crush your opportunity creation number.

Multiply you pipeline
Turn active opportunities into tomorrow's pipeline and build influence in cold accounts from day one.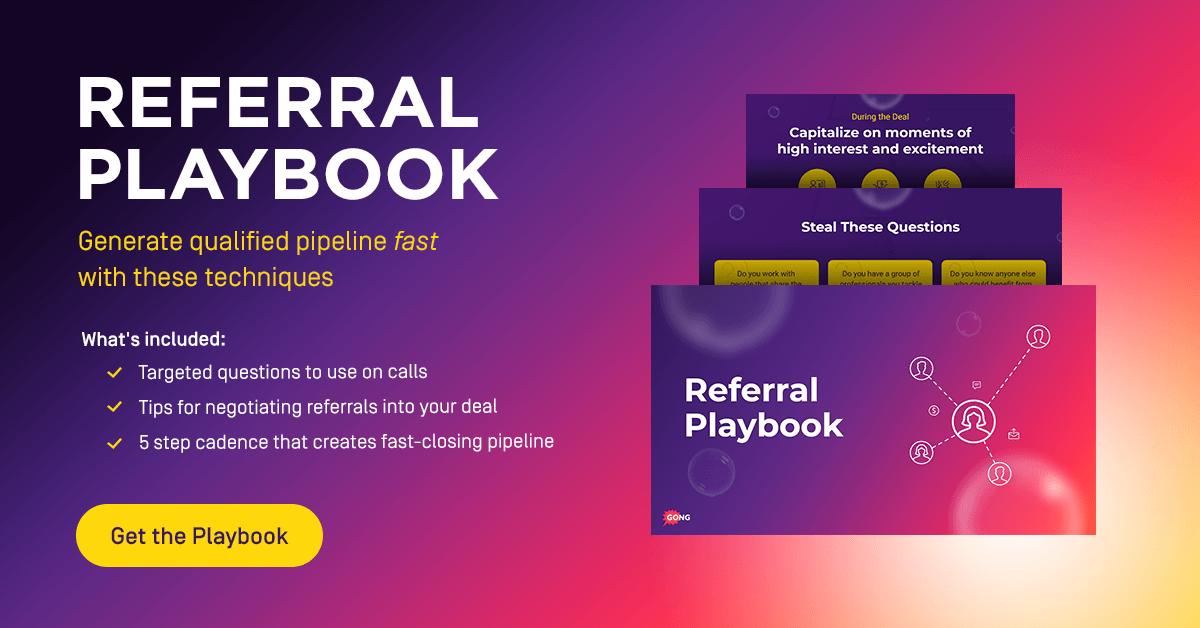 Get in on the action
Your current deal = Your "in" to your next big deal
Thank you for your submission.