How Gong Helped Culture Amp Stay Ahead of Market Trends
The challenge
With Culture Amp's continuous growth, it would have been easy for them to fall behind and encounter circumstances that would cause misalignment within their priorities and processes.
The outcome
Thanks to Gong, Culture Amp continued to grow and scale their company successfully. They were able to improve their coaching and deal management, stay ahead of market trends, and work cross-functionally in an efficient way.
Gong helps us drive our culture forward.
Simon Kirk
VP Revenue Enablement
Culture Amp is an employee experience platform that works to transform organizational culture. Simon Kirk is Culture Amp's VP of Revenue Enablement, and he's seen firsthand how a tool like Gong can become part of the fabric of an organization's identity.
"The question is, how are we not using Gong," he says. "I don't know how we did it before. I don't know how anyone does it without it now, it just seems like an essential tool."
Working in the world of culture means needing the best possible understanding of the voice of the customer, and creating strategy based on that knowledge. Gong's recordings and coaching features help Culture Amp do just that.
Staying ahead of market trends
As the market evolves, customer needs change. For an organization in the market of improving company culture, Culture Amp uses Gong to understand those shifts over time. "We try to listen closely to what we're hearing in those recordings and how that evolves because we're finding the market does evolve in terms of peoples' needs, desires," says Kirk.
Working in the cultural space, trends are always evolving so the ability to be nimble is at the forefront of Culture Amp's concerns. When working from home became the norm for many and the great resignation began, work culture was changing daily. Having easily accessible data about where trends were headed enabled Culture Amp to stay ahead of the curve and adjust messaging to reflect real customer concerns.
Gong's real-time feedback helps them coach their teams to adjust the talk track to meet the market where it is. "Gong enables us to have a real-life update of what's happening so that we can help coach our sales and customer success teams around how they're approaching the market."
Getting your team on the same page—faster
Aligning departments to work together towards common goals can be a difficult task as a company scales. The larger the organization, the more disparate the tasks, and it's easier to disagree about priorities. Relying on facts can take some of that gray area away.
"It's easy when the proof is in the pudding and the pudding is the recordings," says Kirk. Gong allows us to assemble data and evidence that you can show to all these different people and allow us to all come onto the next page."
Being able to search calls by keyword or deal status makes it easier to quickly establish the truth of what's happening so everyone can spend less time figuring out what's going on and focus on solving pressing issues. "If you're trying to rally everything from marketing, to product, to sales, I think having the ability to pull together a story is how we can best work together towards a common goal," says Kirk.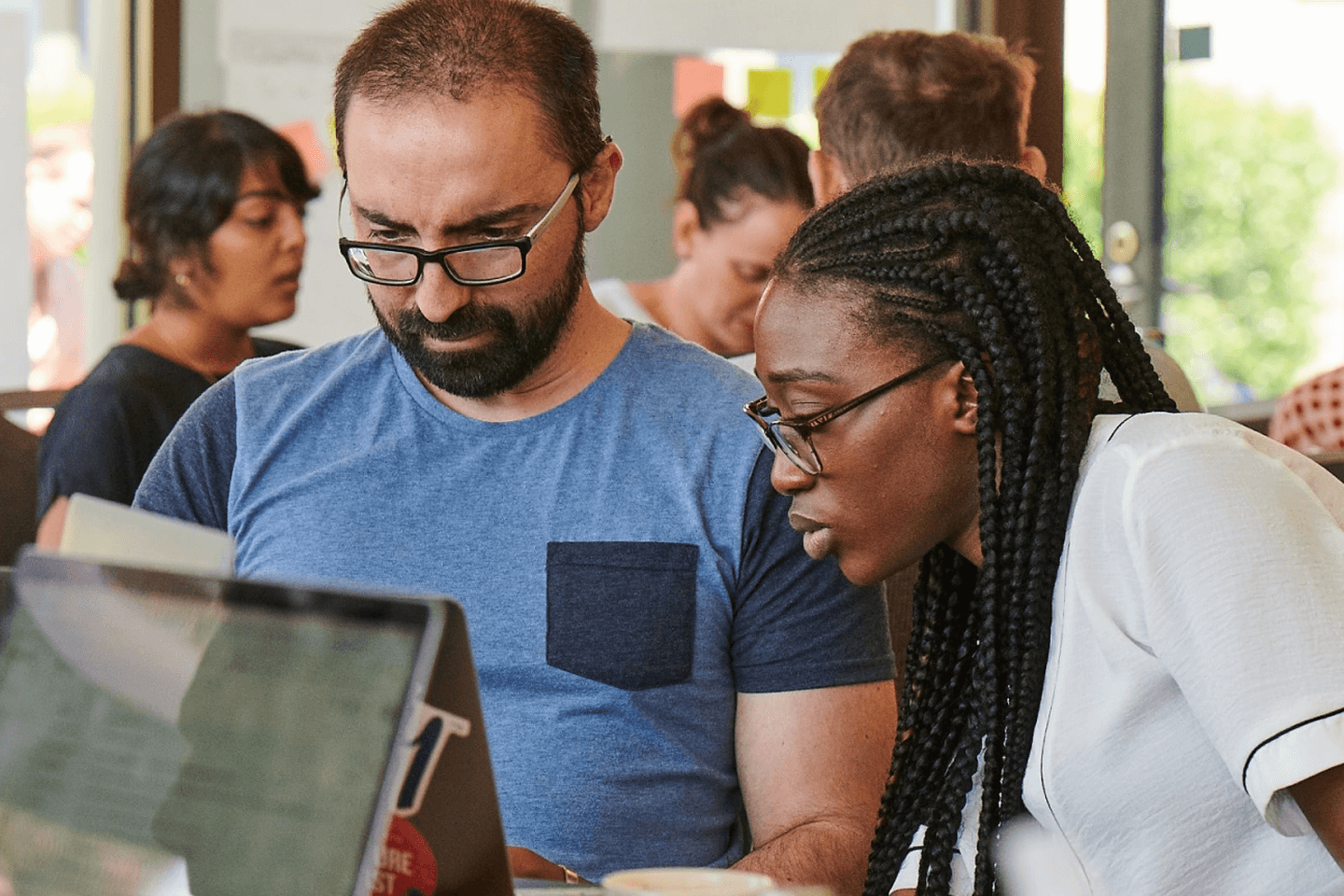 At Culture Amp, team values are an important part of the work environment. One important value they live by is: learn faster through feedback. "To learn faster through feedback you have to have something to base it off of," says Kirk. "Gong provides a really great venue for that, whether through coaching or sharing snippets. It's a fantastic way we're able to live our company values with Gong being the centerpiece."
Speed can make a huge difference when doing this kind of work, and automation can step in and relieve the pressure. "In the absence of Gong we'd have to spend hours and hours watching videos, asking questions, chasing things down," says Kirk. "Gong helps us automate the work so everyone can see what is and what is not happening right away."
Creating efficiencies with Gong
Deal velocity is an important part of company growth, and so much comes down to how a sales call ends. That's why ensuring your sales team is using the best possible tactics can change the game. Using Gong, Culture Amp noticed that not every sales call ended with finite next steps, which slowed down their processes.
Being able to dive into that crucial part of each call to determine how prevalent the issue was made this pivot faster and the solution more effective. "We were able to listen to call after call and really zoom in on that last component," says Kirk. From there, Kirk and his team determined they needed a program in order to correct this misstep. But first, they needed support from leadership in order to generate the internal willpower needed to move forward.
"I was able to sit down with our CRO, show him snippets of 30-odd calls in the space of five or 10 minutes," says Kirk. That clear breakdown of the issue earned a go-ahead from the CRO to develop a corrective program to retrain reps. Once it was implemented they even used Gong analytics to see if the program was effective. "We tracked the percentage of use of 'next steps' over time and we set a target for that to increase," says Kirk. "Through that, we were able to see out of that an improvement in our deal velocity."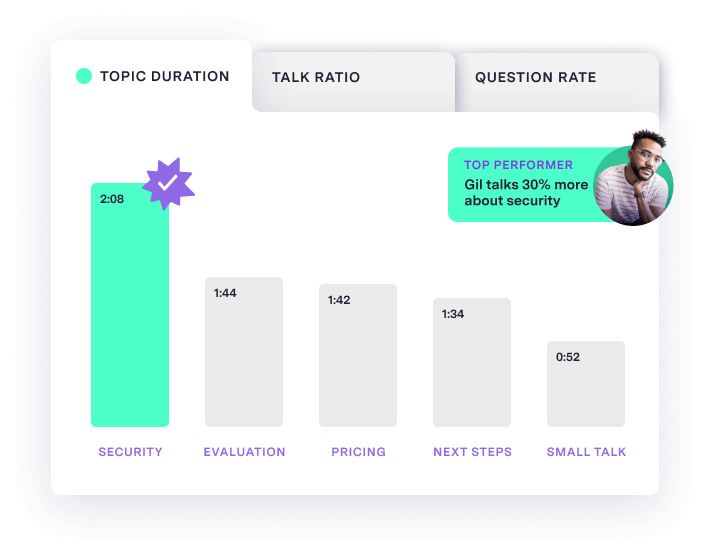 Another part of creating efficiencies is through coaching, which Culture Amp found to be a crucial part of their sales team's success. Naturally, with that in mind, they want to know how much coaching is being done. "Within Gong, you can see who's doing the coaching, who's not, whether they're watching calls, and how many. That is incredibly helpful," says Kirk. They often pull reports and share them widely to encourage more coaching across their teams. "It's a really great way to pull together who's doing what in an automated fashion that would otherwise take us a lot of time." Curating efficiencies in this manner helps CultureAmp stay on target and focused on their customers' needs.
Simply put, Gong is baked into Culture Amp's very foundation, enabling them to stay ahead of the curve and providing their customers with what they need before they know they need it. "Simply put: it's a must-have tool," says Kirk. "I cannot imagine a world without Gong."
HABEN SIE FRAGEN ODER MÖCHTEN SIE EINE INDIVIDUELLE DEMO?
Wir helfen Ihnen gerne! Klicken Sie auf die Schaltfläche unten und wir melden uns bei Ihnen.
Demo anfordern