ComplyAdvantage uses Gong to decrease ramp time by 50%
50%
decrease in ramp time
20%
increase in Gong usage
The challenge
ComplyAdvantage needed to ramp new hires more efficiently, while the company scaled at lightning speed.
The outcome
With Gong, ComplyAdvantage had the data and insights it needed to quickly get AEs and BDRs up to speed, while decreasing their ramp time by 50%. With metrics like that, they've seen a 20% growth in Gong's use across the company in the last year alone.
Being able to unpack the data — to see the science behind each and every interaction — I was sold on Gong.
Jonathan "Jonny" Fianu
Head of Revenue Operations
"Gamechanger mode."
That's how Jonathan "Jonny" Fianu replied when asked about life since Gong.
"Being able to unpack the data — to see the science behind each and every interaction — I was sold on Gong."
Jonny is the Head of Revenue Operations (RevOps) at ComplyAdvantage, which provides anti-money laundering technology. Founded in 2014, ComplyAdvantage is Regulation Technology (RegTech) organization that "uses artificial intelligence, machine learning, and natural language processing to help regulated organizations manage risk obligations and counteract financial crime."
So how does the Head of RevOps at a RegTech organization grow into a raving Gong fan?
Gong's reality-based performance and autonomous insights certainly help.
Jonny believes that "Gong has created and defined a category that has now become pivotal in the RevOps solutions stack. It is here to stay."
Since implementing Gong, ComplyAdvantage has:
Reduced new rep ramp* time by 50%

Increase​​d Gong adoption by 20% across the company — used by 6+ different teams.

Successfully launched a new initiative (MEDDICCo sales methodology) and see reps' use of qualification-specific wording jump from 2% to 17%.
Learn why Jonny was instantly sold on Gong, how cross-team collaboration began to form, and what's next in the Gong-ComplyAdvantage relationship.
A note on RevOps
Before we dive in, let's take a minute to discuss RevOps, a relatively new term and role within organizations.
As defined by SiriusDecisions, Revenue operations ("RevOps") is made up of sales operations, marketing operations, and customer success operations teams that work together in accordance with a set of operating principles that align planning, processes, technology, data, and measurement that help organizations maximize revenue and performance.
SiriusDecisions recently predicted that B2B organizations that focus on RevOps would be best positioned to thrive in the next 3 to 5 years.
We are starting to see this play out with more RevOps leaders implementing Gong to capture activity data from every touchpoint for more accurate forecasting.
ComplyAdvantage understands the value of RevOps. They have Jonathan "Jonny" Fianu heading up that team, of course.
In his role as Head of RevOps, Jonny supports and works with the full commercial function. "But revenue is not just new business — it's revenue generation (new customers) AND revenue protection (maintaining existing customers) AND revenue growth (increasing spend of existing customers). RevOps includes a large swath of the organization — BDRs to Sales to Customer Success to Account Management … or as Jonny says, "Lead to Renewal."
"Not just call recording software."
When Jonny first joined ComplyAdvantage in August of 2020, he was tasked with reviewing the technology stack — or "solution stack," as he calls it. The goal: Keep it as tight as possible while maintaining the required components to ensure the RevOps team would be able to "inform management, leaders, and team members to more effectively reach the goals."
With over 60 sales enablement tools being used by the team, it was no small (t)ask.
And so began the "should it stay or should it go" exercise.
Luckily for ComplyAdvantage (and Gong), Chip Grossman, Gong's Manager of Commercial Customer Success, helped Jonny see the complete picture of what Gong could offer.
"Honestly," Jonny shared, "Gong was on the original 'cut' list. "We were only using it as a recording tool. Don't get me wrong, there is certainly power in having calls recorded, but that was just the tip of the iceberg as Chip explained."
Chip proceeded to take Jonny on a "Gong journey," as he called it.
Jonny's eyes were quickly opened to the fact that Gong wasn't "just call recording software." Instead, the solution offered way more. "I began to see Gong as what it truly is: a full deal intelligence solution, an 'intelligent digital assistant' that lives alongside you and your team."
"A complete 180" is how Jonny described the end result. "We went from canceling Gong to scaling up with more licenses, expanding from sales to sales + customer success, and product and more."
"Chip's willingness to take me on the onboarding journey again — to adopt me as a true partner — was a big factor in why I'm all in on Gong."
From recording tool to Revenue Intelligence solution
Even from its limited (early) use, "Gong was still considered one of the premier and best tools the sales team had ever encountered," Jonny shared.
Sales reps would often say to Jonny, "I'm not going to go to another Sales job without Gong."
But the team wasn't using Gong to its full capacity — no coaching, no trackers, just call recording.
So with the help of Gong's Customer Success Manager, Jonny and his team put together an engagement plan. The plan was very methodical, very intentional.
The rollout was also very deliberate team by team, starting with Sales, then moving to Customer Success, then Product.
This type of introduction of Gong helped better align the entire organization.
One of Gong's core tenants is alignment — ensuring various teams within the organization are in synch, looking at the same data, speaking the same language.
We believe organizational alignment creates a sense of connection among the teams by driving reality-based collaboration and communication.
As the person in charge of revenue operations, Jonny says his main goal is "to have all revenue-related departments work together efficiently and effectively."
It's working.
Gong quickly became — and still is to this day — the "go-to" solution for ComplyAdvantage. As Jonny boasts, "pretty much every new employee now gets a Gong license." It's just par for the course.
Adoption of Gong has increased by 20% across the company and is now in use by direct, indirect, Pre-Sales, Customer Success, Account Management, and Product teams.
Jonny expects this to increase dramatically in 2022 as Gong is directly provided as standard with all new hires in these key departments.
Now THAT is alignment.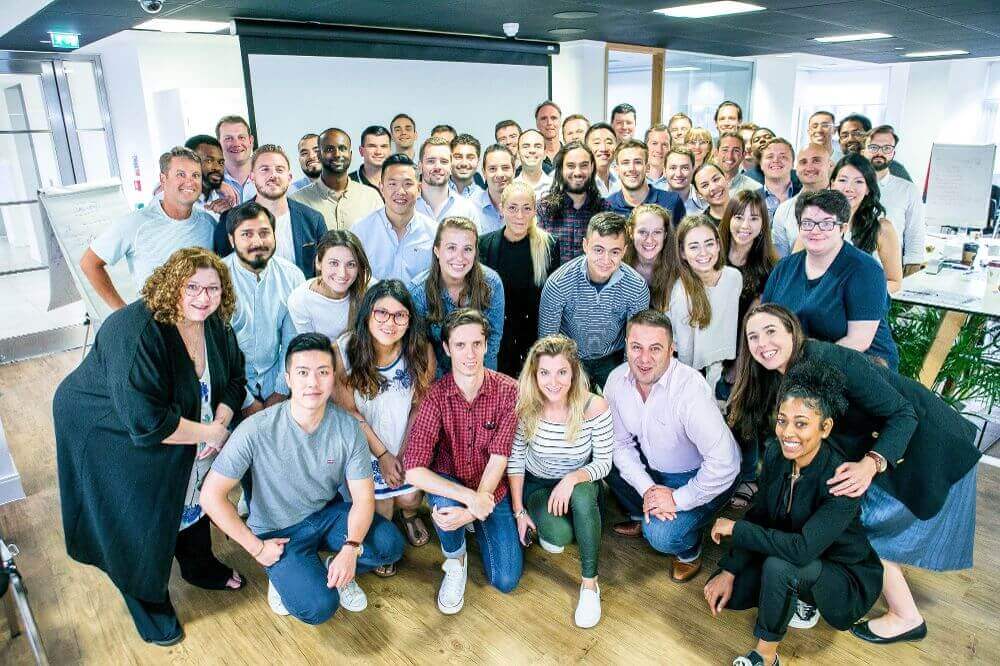 Inform to Perform: Unlock Reality
Jonny is all about data.
And reality.
His work as the Head of RevOps is guided by the mantra, "Inform to Perform." He looks at the various data-driven signals to indicate whether or not his team is on the right track.
Having true data visibility "from lead to renewal" requires system connectivity, a real understanding of the various processes, and a translation between processes and data.
"Gong provides all of this — and more," says Jonny.
"There are certain data points that Gong surfaces that bring reality to the forefront, specifically when it comes to Deal Intelligence: Multi-threaded, competitor mentions, overall activity (visual!) on the deal board, and so on."
The call recordings are a taste of reality for ComplyAdvantage. The team no longer needs to jog their memories to recall conversations or scramble to add notes to their CRM.
The call recordings do not lie. Reality.
Equally as important, Gong empowers the ComplyAdvantage team to be "free" in their customer interactions because they have the confidence the call is being recorded, and they can go back to parse bits of that conversation. They can be "in the moment" and actually listen ("active listening") instead of frantically trying to scribble down notes.
New to ComplyAdvantage? Here's Gong.
Gong has become an integral part of how work gets done at ComplyAdvantage.
Every new employee gets access to Gong. They are paired with one of their colleagues (BD to BD, AE to AE, etc.). Then, they start to listen to calls in the Gong-ComplyAdvantage library — one that is updated every month with key calls spread across its various segments.
Specifically, the calls in the library fall into one of 3 categories:
The best calls

Calls where something was moved efficiently

Part of a call that touched on something the team is trying to push for (i.e., qualification area)
These calls + peer learning help new employees get up and running quickly. Gong helped ComplyAdvantage reduce new rep ramp* time by 50%.
*ramp = product knowledge, confidence & pipeline
Now that's impressive.
Coaching made easier with trackers and filters
Gong is the ultimate sales coaching platform.
Our insights help transform your reps into superstars by replicating what the top salespeople do.
When ComplyAdvantage first started using Gong, managers were "consistently immersed in the conversations" reps and customer success members were having with prospects and customers. Side note: The ComplyAdvantage Head of Americas used to listen to a lot of Gong calls while sitting by his pool!
And as much as we love hearing that our customers listen to Gong recordings, listening to every call is not a tactic that scales well. You can't listen to every single call. There is just not enough time in a day.
Gong's AI means you don't need to listen to every single minute of every single customer interaction.
ComplyAdvantage now uses Gong to capture the best-of-the-best calls, as well as some of the more "challenging" ones (ones that didn't go as planned) and using those as coaching opportunities — for not only new employees but also more seasoned team members.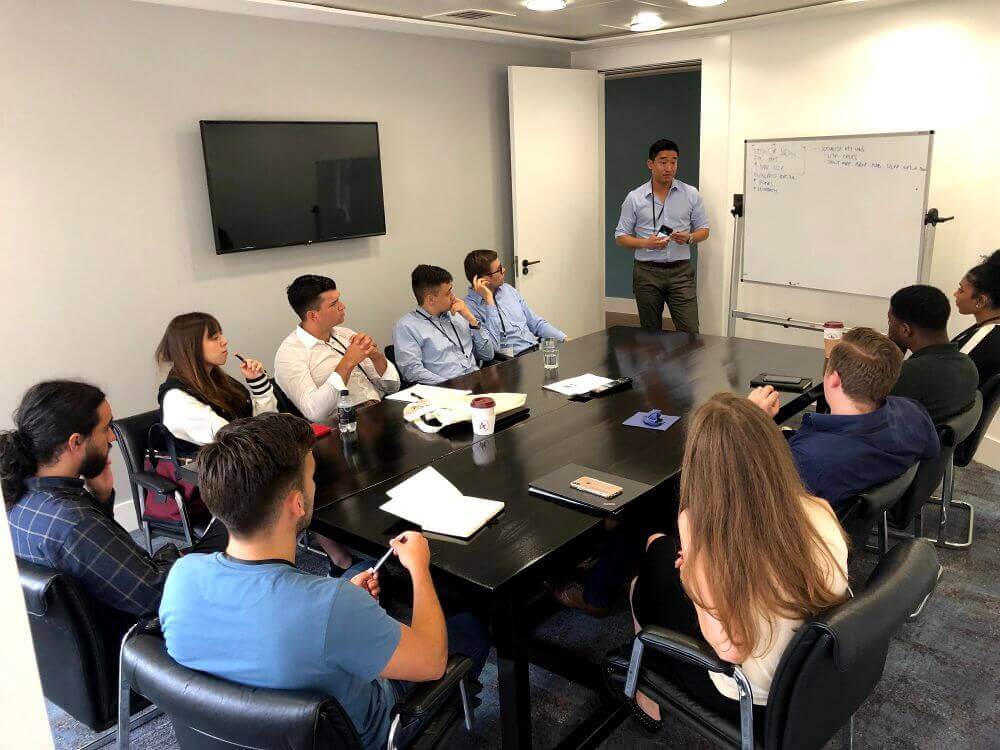 Jonny and team then weave in trackers and filters to better understand the calls management wants to be engaged in from the start.
Gong has also been instrumental in tracking new initiatives, specifically the MEDDICC sales methodology for prospect calls.
With the implementation of MEDDICCo, ComplyAdvantage sought to "double down" on qualification as that was determined to be a key metric of success.
The team added keywords ​​to understand how often the calls include specific terminology that supported this deeper qualification.
Thanks to Gong, use of qualification-specific wording increased from 2% to 17% — a "huge jump," per Jonny. "Gong provided demonstrable data proving that greater visibility and reinforcement could drive positive outcomes and real impact. Gong has been instrumental in helping us understand how well we are doing against the implementation of that strategy."
SIDEBAR ON COMPLIANCE AND SECURITY
As we boast on our Security page, Gong "combine[s] enterprise-grade security features with comprehensive audits of our applications, systems, and networks to ensure customer data is protected."
Suffice to say: We take security seriously.
Working with a company that ​​works with compliance professionals put the Gong team under extra scrutiny.
Per Jonny, "Not only did Gong pass the InfoSec review with flying colors, but it also helped US comply with GDPR. In addition, including the 'opt-out' of call recording directly in Zoom-Gong calls was a huge help, something we are not able to do with other technologies in our stack."
What's Next: Automation and Beyond
Even with all of the above already happening in the Gong-ComplyAdvantage partnership, Jonny feels as though they are just scratching the surface.
Next on tap is to "start using the platform more to automate how ComplyAdvantage teams work" — using Gong's trackers to highlight key words and phrases used during a call and then share that out (automatically) with the rest of the teams. This includes bringing Gong insights directly into Slack.
Jonny also wants to take advantage of more of the coaching insights Gong helps with.
Finally, Jonny is thrilled with the current partnership between Gong and his organization — strong and growing tighter by the day. "We are absolutely delighted to be partners with Gong and can't wait to learn what Gong has coming next," says Jonny.
Just you wait, Jonny. Just you wait.
HABEN SIE FRAGEN ODER MÖCHTEN SIE EINE INDIVIDUELLE DEMO?
Wir helfen Ihnen gerne! Klicken Sie auf die Schaltfläche unten und wir melden uns bei Ihnen.
Demo anfordern