How Gong helped Docebo become an efficient revenue team
The challenge
Docebo were early adopters of Gong for call recording and reporting, but soon saw the value of Revenue Intelligence.
The outcome
Today, Docebo uses Gong for coaching, enablement, pipeline reviews and voice of the customer. As their teams have grown, so has their Gong usage.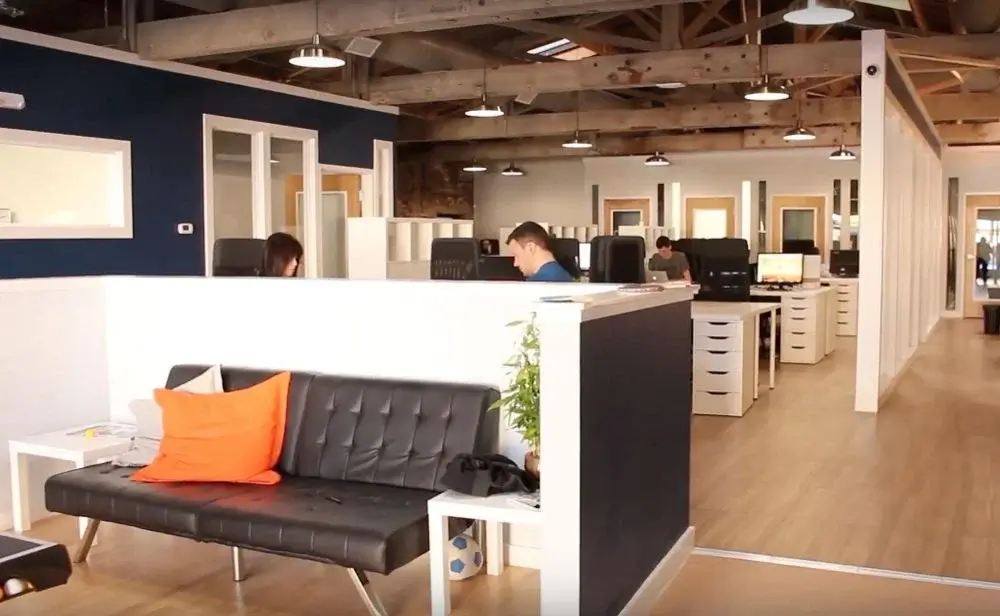 Industry
Enterprise Software
Gong will fundamentally change how you run your teams.
Vanessa Metcalf
VP, Revenue Effectiveness
Vanessa oversees revenue operations and revenue enablement functions – from the curiosity stage (Business Development Representative, aka BDR) to new deal (Account Executive, aka AE) to account management and growth opportunities (Customer Success).
Docebo (pronounced Doe-chay-bow) is a Learning Solutions Platform enabling organizations to drive a culture of learning across their employee, partner, and customer audiences. The Docebo team has successfully closed, onboarded, and retained global household names such as Zoom, AWS, and Heineken.
With eight offices and over 800 employees across the globe, Vanessa and Nick Thomas (Docebo's Director of Revenue Enablement) use Gong on just about every customer-facing team within the company.
Why?
Want to get your customer feedback?
Want to understand how to onboard your reps better?
Want to minimize rep ramp time?
Want better coaching programs?
Want to track adherence to whatever it is that you're rolling out?
Then, "it's tough to do any of these things without Revenue Intelligence."
Let's go back to the beginning …
Growing with Gong
Docebo has been a Gong customer since 2018, and Nick was there from the beginning as part of the implementation team.
The initial use case? Call reporting. "We were keen on having a platform to record calls so we could coach better."
Using Gong for coaching allows Docebo "to attach quantifiable KPIs that leaders are then held accountable to." Of course, volume (number of communications) is essential, but it's certainly not the only important metric.
"With Gong," shares Vanessa, "we can easily understand where our best practices lie and who is exhibiting those best practices. From there, we continue to build out the appropriate skills and competency maps to ensure leaders are coaching with those in mind."
In the early days, Docebo used Gong exclusively for BDR coaching. However, as word got out, the platform began to spread to other teams. Fast forward to today, and Gong is used for so much more than just coaching. Professional services, solutions consultants, customer success, and so on – pretty much every customer-facing team within the organization – is now using Gong.
How Docebo is using Gong for revenue teams
"If used effectively, Gong is valuable for the entire organization."
Both Vanessa and Nick agree that working without Gong isn't an option. "I would not go somewhere that did not have Gong because you can't do this job effectively without it," Nick shared.
Here are four ways Docebo is using Gong.
1. Enablement
Vanessa and Nick's world is enablement. As the organization's enablement leaders, Vanessa and Nick are always looking for new ways to help their customer-facing teams succeed. Their team helps the organization succeed … from onboarding to continuous development … upskilling/reskilling – content, skills, tools, sales process, and methodology.
All the things for which Gong is integral to Docebo's success.
Their team ensures that people are adopting top-down changes in messaging and positioning as new products, services, or processes are launched. They also work closely with frontline leaders to identify improvement opportunities around upskilling and competency initiatives.
Their team is also "one of the major drivers of change management," working closely with frontline leaders to identify opportunities for improvement in the field.
2. Coaching
Vanessa has found "a pretty strong correlation" between the performance of customer-facing individuals (specifically, their attainment) and the amount of coaching received.
She loves how Gong offers both qualitative and quantitative pieces and Vanessa believes that if you have one but not the other, then there are missing elements of coaching..
"Gong is the tool organizations can use to instill coaching into the DNA of its organization."
There is often more than just traditional manager-to-rep coaching. With Gong, peer-to-peer and self-coaching have been proven at Docebo (and many, many other companies) to help drive coaching into the culture of the teams.
At Docebo, there are many opportunities to "play back your calls" or "review the game tape" … to self-critique. "What do you think you did well? Or where do you see room for improvement? "
As Nick and Vanessa preach, coaching is not just manager to seller,self-coaching is highly encouraged at Docebo.
"Coaching goes both ways – we've learned giving and receiving coaching is part of a winning culture."
3. Pipeline Reviews
Docebo's sales team relies on Gong's Deal Boards more than the data in its CRM.
"Deal Boards provide not only a holistic insight but a very streamlined experience, especially compared to our CRM," says Nick.
"In our CRM, you have to look at the account, dig into the opportunity, look into the contacts to see their titles, look at a report to see the aggregated view of the pipeline, and so on."
Lots. Of. Clicks. Lots. Of. Tabs.
Docebo found Deal Boards to be excellent for tracking early risk indicators. Are you being ghosted? Has there been any communication in the last 30 days to help with pipeline accuracy and forecasting? What about multi-threading?
Finally, Gong insights ensure accuracy on next steps.
"We have a field for next steps in our CRM. We put that right next to the field from Gong that tells us, based on their calendar, what the next step is, when the next meeting is, and so on. This way, we can tell if the reality (Gong) aligns with the assumption/opinion (rep-input CRM field)."
Vanessa agrees and mentions, "A CRM relies on good data hygiene, but when we see those two things next to one another (Gong + CRM), it helps to eliminate anecdotes and leads to a productive conversation the manager can have with the rep."
4. Product: "Free customer research"
Vanessa thinks the secret weapon of Gong is what she refers to as "free customer research."
Gong doesn't just provide "feedback from the field; it's also feedback from customers."
With a database of hundreds of thousands of recorded calls, with new ones ingested every single day, Gong is a living, breathing, ever-changing voice of the customer. Vanessa's suggestion: Get really good at tagging product marketing, product team, and even those in the C-Suite.
The Future of Docebo and Gong
Docebo has been a Gong customer for several years now, and Vanessa and Nick see a long future ahead. In fact, they are both in Team Raving Fans.
As Vanessa says, "Buy Gong now."
How's that for blunt and to the point? It's not our words (but we agree). As Vanessa said at the top of this page, "Gong will fundamentally change how you run your teams."
Here is her quote in its entirety:
"If you're wondering if you should buy Gong, you should just buy Gong. It's going to be worth every penny. It will fundamentally change how you run your teams."
So yeah, (Vanessa says) to BUY GONG NOW >>> or just contact us for a demo.
VOUS AVEZ DES QUESTIONS OU SOUHAITEZ UNE DÉMO PERSONNALISÉE?
Nous sommes là pour vous aider ! Cliquez sur le bouton ci-dessous et nous vous recontacterons.
Demander une démo