Guides
The sales one-on-one checklist
Coaching superpowers

Shake off a bad call, strategize, and tee your reps up for success.

Pure motivation

Turn your one-on-ones into the highlight of their week, every week with these 7 questions.

Goal tracking

Watch your team pick up steam and set your reps on an unstoppable winning streak.
Steal these 7 questions: top practitioners share their secrets for running remote one-on-ones that uplevel your reps.

Use them in your next one-on-one: includes questions and active listening tips so you can start making the most of your check-ins with your reps.

Sets and reps: rinse, repeat, and build your team's momentum. Week in. Week out.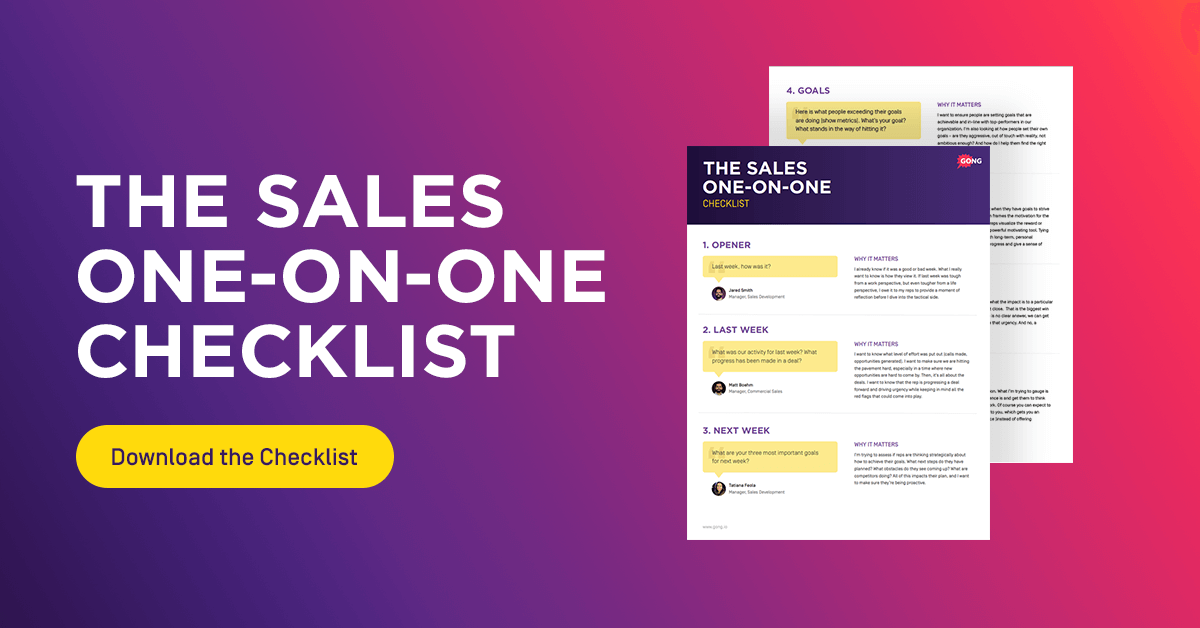 ONE HUNDRED PROOF ONE-ON-ONES
Leave your next one-on-one feeling pumped.
Thank you for your submission.