Gainsight's CEO uses Gong to better understand the true market
The challenge
With market trends changing, Gainsight needed intuitive and easy ways to surface insights about their prospects and customers.
The outcome
Gong trackers allows for Nick and the leadership team track for market trends and gain an authentic voice of the customer.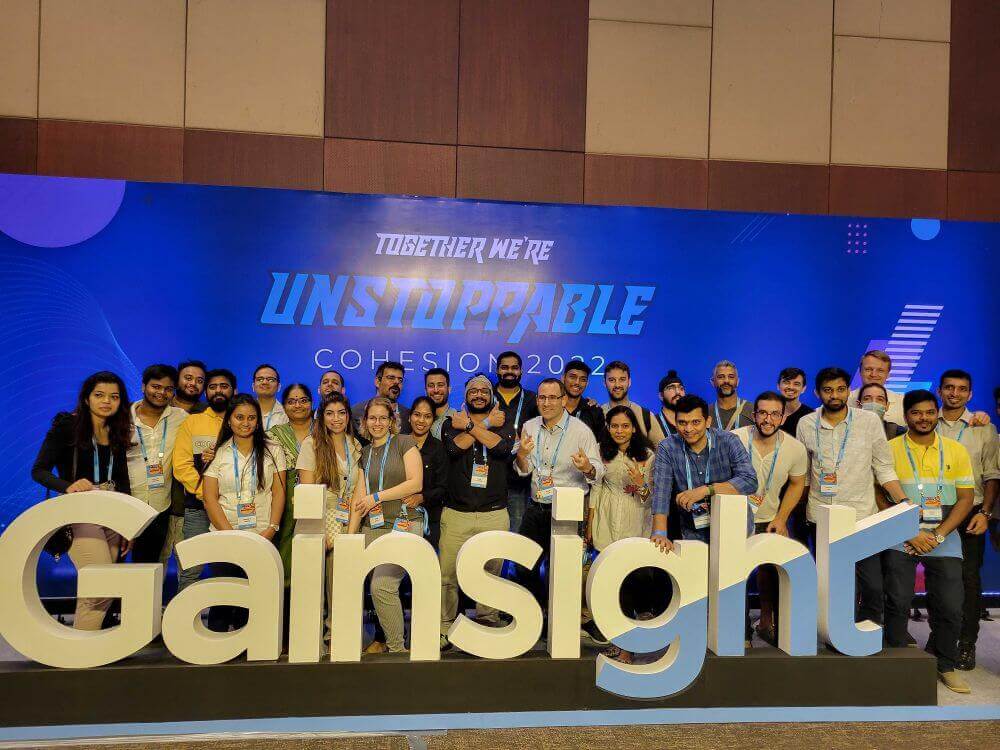 Headquarters
San Francisco, CA
Industry
Enterprise Software & Network Solutions
Working with Gong has completely changed our business. It allows every employee to understand the true voice of our customers.
Nick Mehta
CEO
"Gong is fundamental to running a SaaS business."
This is from a person who knows a thing or two about running a software company.
Nick Mehta is the CEO of Gainsight, a platform that helps companies of all sizes and industries drive durable growth through customer-led, product-led, and community-led growth strategies. They help companies achieve a durable and efficient growth model through not only new but also existing customers … "the most durable and efficient way to grow," per Nick.
As the CEO of a $1B company with nearly 1,400 global employees, Nick entrusts his team to make tech stack decisions.
As far as Gong goes, "It was love at first login" said Nick.
The first time he used Gong, he thought, "THIS IS AMAZING. It's awesome … so easy to use." "Gong is super intuitive."
But it wasn't just Nick who started using Gong.
The immediate (and significant) impact of Gong
The adoption of Gong was "very organic and very natural" for all Gainsight employees.
For teams across the entire Gainsight organization the impact was immediate and significant.
Managers use Gong to coach teams.

Marketing uses Gong to understand buyers' personas.

Onboarding teams use Gong to onboard new reps.

Sales reps use Gong to record, then review calls and to self-coach.

Sales enablement uses Gong to really implement and enforce sales methodology.

Rev Ops and Product Marketing use Gong to listen for market signals and competitive intelligence.

Product Management uses Gong to hear how customers talk about features and product feedback (the good and the bad).

Customer Success uses Gong to record calls for coaching AND share calls with Product Managers.
Many teams at Gainsight leverage Gong to help turn insights into actions.
"Gong recordings are just way more powerful … different … better … than reading notes," shared Nick. "There is something about actually hearing what the prospect or customer said in their own words."
But how does Nick, the CEO, use Gong?
Using Gong to understand the authentic voice of the customer
Okay. The headline gave it away.
Nick uses Gong to understand the authentic voice of Gainsight prospects and the customers.
"I play Gong. Anytime I hear about a customer issue or problem, I go back to the Gong call to hear what really happened." No guessing, no assumptions.
Nick and the Gainsight team have also been using Gong to understand how market trends impact customers and the overall business.
Gainsight uses Gong trackers to listen for words and phrases like "Net Revenue Retention," "product analytics," "CCO," and "budget cuts."
At an individual level, sales leaders can coach sales reps on how to navigate these conversations best, but as the leader of the organization, Nick thinks about the big picture:
How will this impact our business?

What are the early warning indicators?
One indicator of market trends is how often prospects and customers discuss this topic on calls. The Gong trackers uncover these keywords, and Nick and the leadership team look for trends, tracking weekly.
Gong helps Nick understand the market better. He has a clear view of what's happening on the front lines, what's actually happening.
"I love that first-hand perspective. It also allows me to connect with the team, to reach out to someone who had a great call and provide both praise and constructive feedback."
With 1400+ employees and growing, the employee connection is huge for any CEO.
Speaking of connection …
Gong+Gainsight: A winning combination
Nick believes customer success has never been more critical than it is today. "Protect your customer base."
The Gong-Gainsight integration moves the customer success space forward by "supercharging your customer success strategy with the tools you use daily." In addition, it provides better visibility and efficiency into the entire customer journey.
Those who live in the customer success world want to understand everything that's happened with their customers. With Gong+Gainsight, teams not only have the real-life recording … the voice of that customer … but also all other relevant customer information all in one place.
Gainsight embeds the Gong player directly into its platform to "bring the calls into its timeline." The integration saves the team time toggling between various platforms.
Nick sees Gong + Gainsight as a mission critical duo for all customer facing teams to bridge the knowledge gap between sales and customer success while driving a more seamless approach to creating and maintaining happy customers. Bonus: Customer Service Managers will be alerted to any and all early warnings.
Gong is having a lasting impact on Gainsight.
Gong has 'completely changed our business.'
There is no way an executive of a 1400-person, $1B SaaS organization has the time to use all the software in its company's tech stack.
Nick is no different.
He sticks to the essentials: Email. Slack. Zoom. Salesforce. Gainsight (of course). And … you guessed it, GONG.
In Nick's words, "Working with Gong has completely changed our business. It allows every employee to understand the true voice of our customers."
HABEN SIE FRAGEN ODER MÖCHTEN SIE EINE INDIVIDUELLE DEMO?
Wir helfen Ihnen gerne! Klicken Sie auf die Schaltfläche unten und wir melden uns bei Ihnen.
Demo anfordern