Templates
Gong Valentine's Day Card Templates
HOW DO I LOVE THEE? LET ME COUNT THE (8) WAYS…
Have you been showing your prospects enough love this year? It's the perfect time to show them how much you care. These 8 eCards are the digital equivalent of candy hearts – aka sweet messages of appreciation. All you have to do is pick the "flavor" you think they'll love the most.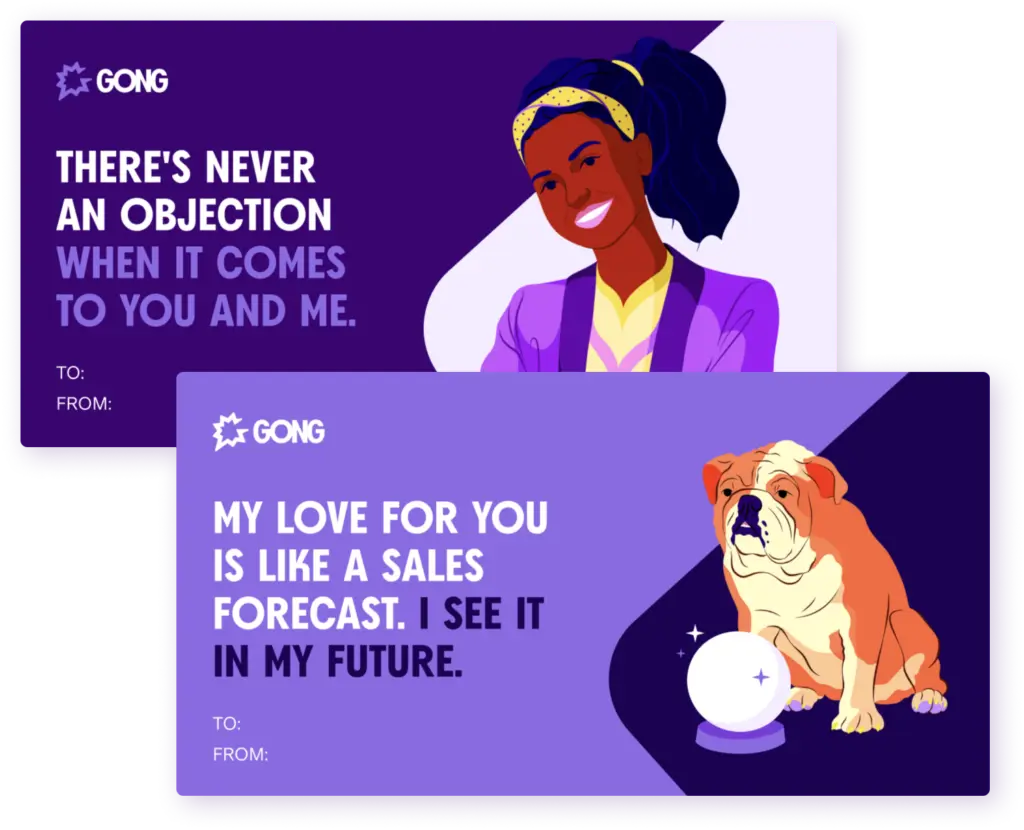 In this instant download, you'll get:
8 sales-themed love letters to share with your buyers digitally. (Shakespeare would be proud.)

Fuel for your social media. Share your favorite card and start a conversation.

Little effort, big impact. These cards basically send themselves.
PUT A SMILE ON YOUR PROSPECT'S FACE TODAY!
Thank you for your submission.