There and Back Again: Why Influitive Returned to Gong
The challenge
Influitive needed a platform that made a larger impact in sales, growth, and retention. Without Gong, finding the the insights to inform actions that make a difference wasn't easy, and many sales reps felt like they'd lost their most productive tool.
The outcome
By switching back to Gong, the Influitive team is back up and running at full speed again. Reps are more engaged with enhanced analytics at their fingertips, and new initiatives and goals are easier to optimize for in the moment with Deals and trackers for early risk indicators.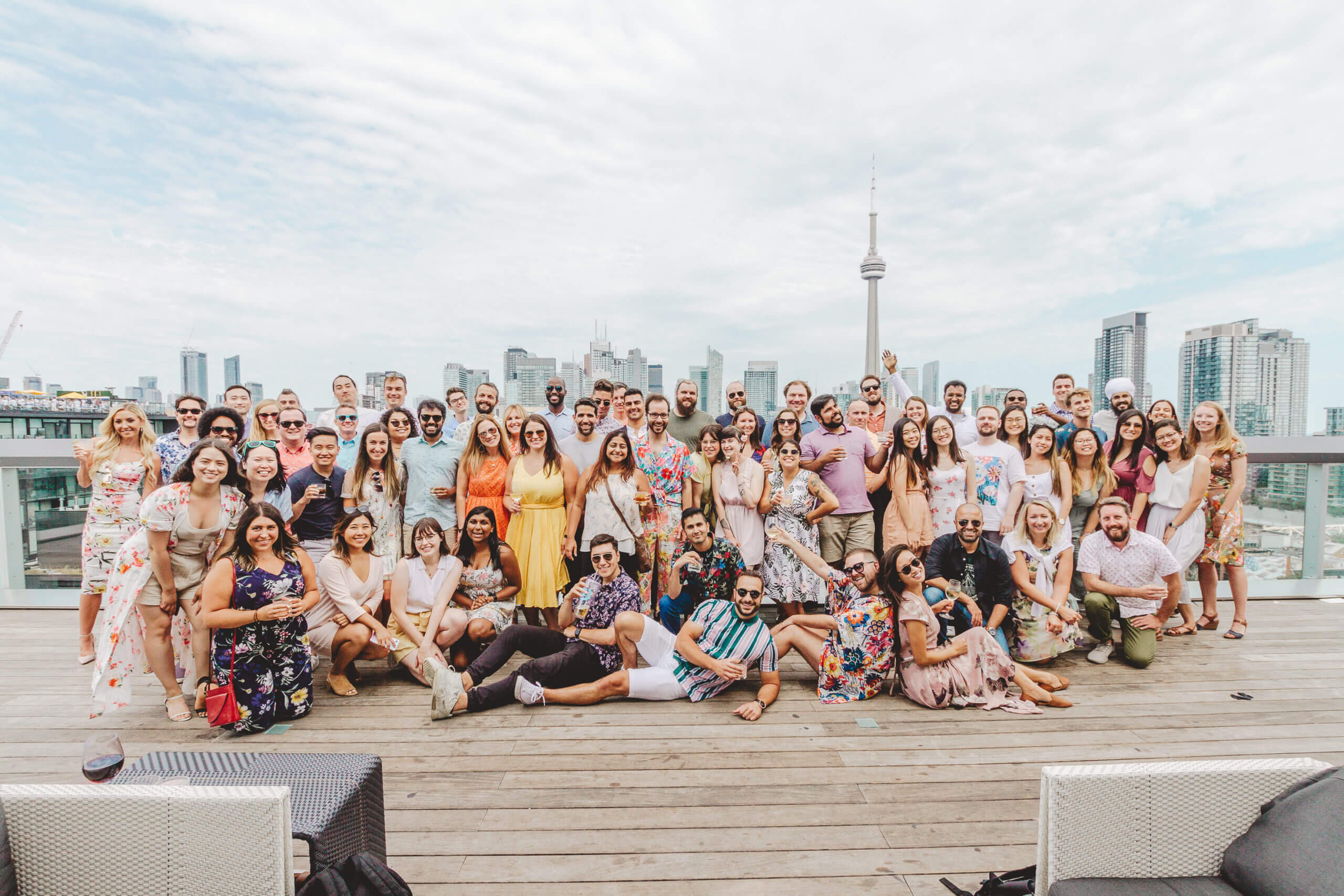 Headquarters
Toronto, Canada
Industry
Enterprise Software & Network Solutions
Gong has really changed every single facet of not only our sales process but our sales cycle. It's a pivotal platform.
Jon Erskine
Senior Director of Account Management and Growth
When you have the best platforms at your disposal, you're at an advantage to do your best work. SaaS platform Influitive found that when moving from Gong to a competitor they missed the features that Gong offered—so they made the journey back.
Influitive is a pioneer of advocate marketing who provides professional services to help companies discover, nurture, and mobilize their advocates to accelerate sales and increase customer lifetime value. Jon Erskine is their Senior Director of Account Management and Growth, and has long been a Gong advocate—Influitive was an early adopter of Gong.
"I've gotten value out of platforms like this every step of my career, and really felt like my hand got cut off when we lost Gong," he says. "Now we're back. I felt good the second we inked the contract."
Seeing the bigger picture
Having an eye on your entire sales cycle – from deal health to talk tracks – helps make work more efficient across departments. When Influitive moved to a competitor, that bird's eye view perspective felt lost. "It felt like I couldn't manage my deals as efficiently, finding insights was really hard, searching calls was really hard," says Erskine. "All contributors in the field felt like they lost a major productivity tool." All they were left with was a call recording tool.
Part of the difficulty seemed to be, from Erskine's sales rep perspective, other solutions didn't seem to be built with the rep in mind. "What Gong did really well from early on was enable the rep," he says. "That functionality helps sales do their job better."
With the loss of productivity evident, the switch back just a few months later enabled everyone from sales, to customer service, to heads of product, to see the bigger picture once more. "Gong continues to innovate at the fastest place in the market" says Erskine.

These features provide Influitive with a clear line of sight across all their customer-facing teams and set them up to achieve their best work. "To see the additional capabilities around deal management, the deal desk, to manage pipeline, to identify risk in our pipeline and customer accounts from a retention standpoint—these are all things we now can't live without."
Increasing growth and retention
Growth is a cornerstone of business health—and they say retention is the new growth. Influitive recently acquired a new product based on employee advocacy, as opposed to their usual offering of customer advocacy. A new goal became clear: cross- and upsell this new product alongside their current offerings. New goals require new training, and it takes time to feel at ease while selling something new. That's where Gong came in to ease the transition.
"We created some training to support the new goal and set up triggers to ensure that reps are adopting that new training during calls," says Erskine. "Not only is Gong already supportive overall, but it's supporting sales initiatives and ensuring skills are being adopted, just two months into our new relationship."
Part of that support comes from the enhanced analytics and insights that Gong provides. Being able to search specific terms across all calls and track usage means having a better understanding of how your team is working together to complete a goal. "I'm able to pull the analytics of how often they're mentioning the new product, how often they're talking about new use cases within our customer accounts," says Erskine.
"It's a direct line into team performance and adoption, and it allows me to see where they're focusing their time and ensure our team is staying on track with the new OKR."
Optimizing on the go
Businesses move fast these days, so having access to the information you need right when you need it allows you to optimize your processes now, rather than waiting for something to go wrong and then finding a fix. Part of that efficiency is the ability to "be in the room" of any call to find the information you need.
"What Gong allows me to do is for those meetings I'm not able to sit in, I can quickly catch up. I can put it on my playlist and listen to the calls, I can check the emails, I can also see if we are engaging the right contacts for the account," says Erskine. "All of these efforts are going to have a direct line to our retention at the end of the day."
Being able to identify gaps without having to sit through hours and hours of calls means Erskine can focus his energy where it matters the most—building relationships and righting deals.
Gong helped departments across the board optimize with the ability to hear first-hand feedback at a moment's notice. "Sometimes sharing feedback feels like a game of broken telephone," says Erskine. "You end up with a mixed message, and the nuances of the insight you're passing can get lost. With a platform like Gong, you can hear it directly from the customer's voice." This pristine, untouched feedback helps inform the product team, the marketing team, and the sales teams alike, resulting in platform improvements and targeted campaigns.
Trying something new is always enticing—there's flash, there's fresh energy—but looking at the facts of what a product can provide will always be the best determinate of success. In just a few short months, Influitive is back on track towards their sales and retention goals using Gong, and they're excited about the opportunities they have yet to explore.
"Every day I have a new a-ha moment," says Erskine. "Gong has really changed every single facet of not only our sales process but our sales cycle. It's a pivotal platform."
HABEN SIE FRAGEN ODER MÖCHTEN SIE EINE INDIVIDUELLE DEMO?
Wir helfen Ihnen gerne! Klicken Sie auf die Schaltfläche unten und wir melden uns bei Ihnen.
Demo anfordern