How Gong empowers Clearbit to be more proactive around customer needs
The challenge
Clearbit needed a way to access the voice of the customer and data to better inform decisions around retention goals in their business.
The outcome
With Gong, Clearbit can be more proactive around customer needs and aligns teams across the organization with clear customer data.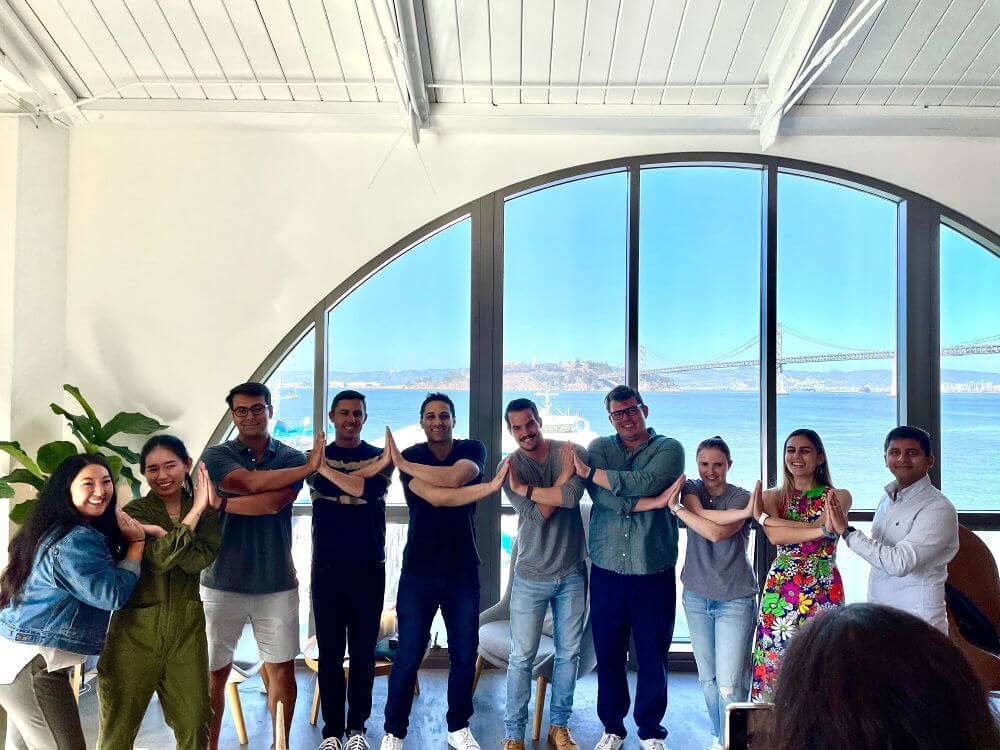 Headquarters
San Francisco, CA
Industry
Enterprise Software & Network Solutions
The customer is always right.
Harry Gordon Selfridge (owner of London-based department store Selfridge) is often credited with popularizing that timeless catchphrase.
The more you know about your prospects, the better equipped you are to turn them into customers… customers that are always right.
Clearbit is a marketing intelligence platform that helps companies create, capture, and convert demand from their ideal customers — the data engine for customer interactions. Clearbit can parse millions of customer data points in real-time to help its customers engage with the right buyers at the right time.
Ultimately, Clearbit data helps its customers learn more about their customers.
This is the story about how Clearbit uses Gong across its entire company to "center around the customer" and make informed decisions for their business.
Clearbit is all about providing the right context for its customers
"At Clearbit, "we are trying to build the most efficient go-to-market motion across all teams — one system, one source of truth to support teams." shared Robin Spencer, Clearbit's COO.
It's part of Clearbit's DNA. After all, they are a company focused on providing their customers with the right context about their customers so they can engage at the right time in the buying journey. Especially in today's economic environment, Clearbit and its customers are trying to do more with less. Because of this, they must identify what's working with customers and what's not.
Gong connects the dots and highlights key take-aways
Gong has helped Clearbit rally around the customer.
"Gong is the centerpiece for bringing in customer information," says Clearbit CEO Ross Moser.
Ross shared how "variations in retention," specifically over the past few years, have forced the team to really hone in on what it is doing well and what it is not. Additionally, these variations have created more clarity into what is and is not in one's control.
"Gong helps us understand all of the above to make better, smarter decisions. It helps us to know where to focus energy instead of chasing every churn event the same way." This, in turn, has helped Clearbit get a better grasp on where it could double down on possible expansion opportunities.
With Gong, Clearbit can be more proactive around customer needs.
"Gong provides amazing listening cues — financial challenges, spending pauses, etc. — things we can be proactive around." If Clearbit can control something, it can identify and understand who is affected. This leads to more empathy and a shared understanding of how to best find a mutual solution.
With Gong, everyone on the team hears the same story; they listen to the same snippets. This shared experience means the entire Clearbit team can "rally around customers as one."
It's all about the Gong snippets
Ross "absolutely loves" sharing Gong snippets with the team — conversations that really matter.
"Sharing the real snippets, what customers are actually saying, is so powerful. Product and marketing and engineering can all hear from real customers." This shared experience, Ross says, helps to personalize the customer. It ensures the team takes what the customer is saying more seriously.
Most importantly, Gong snippets help Clearbit understand the true voice of the customer.
Robin agrees. The ability to track keywords (specifically what other technologies its customers are using) provides Clearbit with a rich set of data about customers' tech stacks. "Even better, says Robin, "is to hear real customer conversations. This has helped us highlight new and existing trends so we can support our customers more fully."
This feedback loop has been great for the team, helping them learn more about the key Clearbit differentiators.
Gong+Clearbit: Now and into the future
Both Gong and Clearbit care about getting the right data to the right team at the right time to engage the buyer.
"Gong helps tremendously with timely activation," says Robin. "Data is right at our fingertips."
With the Gong-Clearbit partnership, go-to-market teams have a complete picture and unparalleled insight into their target market, prospects, and customers.
Gong and Clearbit customers can leverage the best sales and marketing intelligence platforms together to power go-to-market motions, workflows, and insights across the customer lifecycle.
After all, the customer is always right.
HABEN SIE FRAGEN ODER MÖCHTEN SIE EINE INDIVIDUELLE DEMO?
Wir helfen Ihnen gerne! Klicken Sie auf die Schaltfläche unten und wir melden uns bei Ihnen.
Demo anfordern