The Gong-Slack integration enables you to push Gong data into Slack based on rules you define. For example, set a rule to alert a Slack channel that a competitor was mentioned on a call, or get a call summary. The data you push can include deal info, call info, a link to the call and call snippets.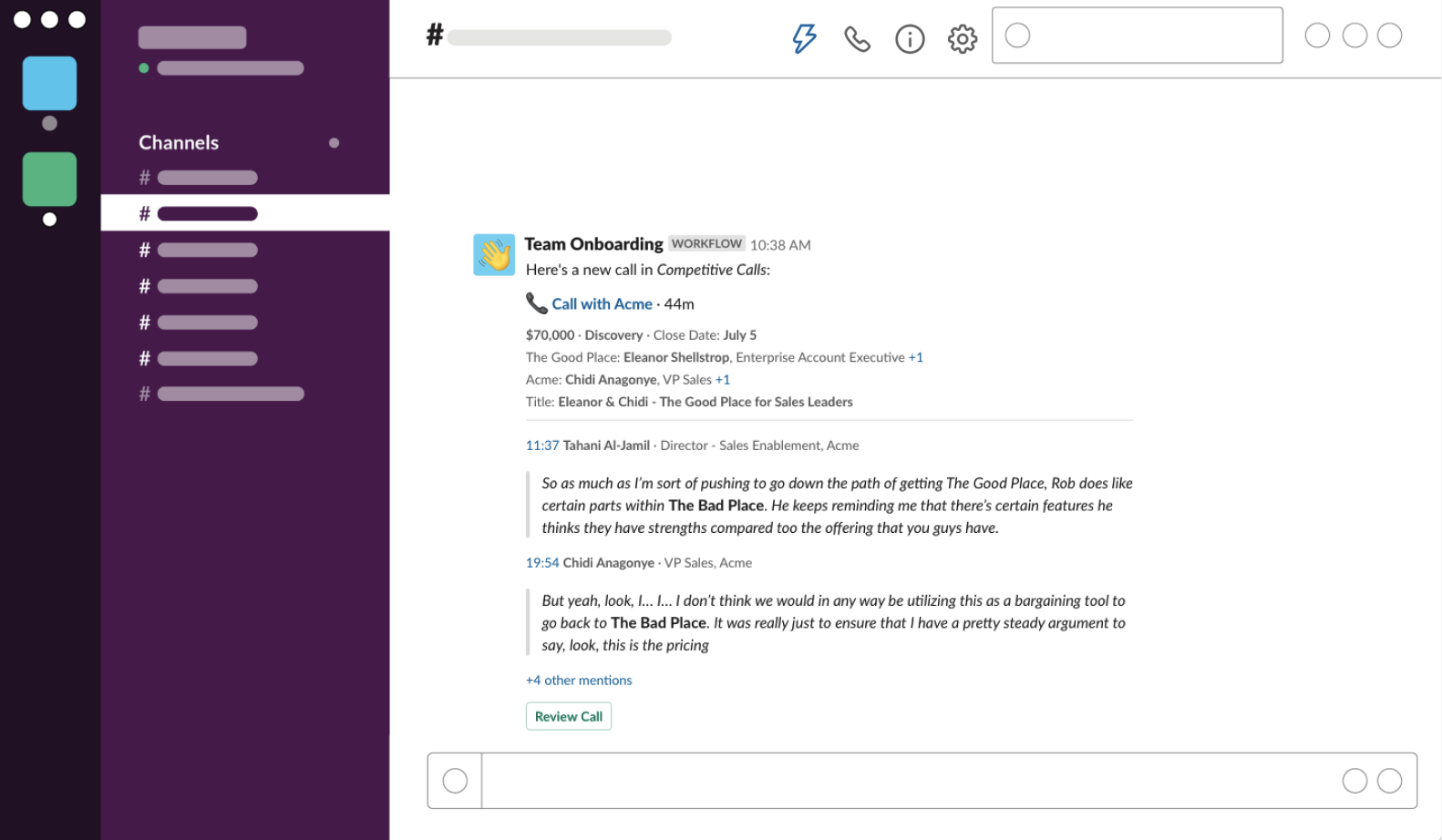 Set Up Slack Integration
1. In your company Settings page, click Slack.
2. Click Connect.
3. Click Allow to give Gong permissions to your Slack workspace.
You're now connected to Slack.
Create an Automatic Rule to Push Gong Info to Slack
1. In your company Settings page, click Automation rules.
2. Click ADD RULE.
3. In the THEN > ACTION area, select Send to Slack.
4. Select the Slack channel where you want the data to be sent.
5. In the MESSAGE TITLE box, give the rule message a title so it's easy to identify.
6. Give your rule a name and description.
7. To enable the rule, make sure the Rule status toggle is set to on.
8. If you want to test the rule, in the Test rule area, select a call and click TEST NOW (optional).
9. Check that a message is sent to the correct Slack channel for the call.
10. Click SAVE.