Field Sales is Dead*.
Long Live Field Sales.
*As we know it. Things aren't going back to the way things were. A new sales environment requires a new tool kit. We're here to help.
Join thousands of winning Sales teams using Gong
Things Have Changed
Your customers aren't going back to the office this year, they may never go back.
54% of CFOs plan to make remote work a permanent option
We all secretly knew this day was coming
We just didn't know it would be here so soon, and that the change would be so immediate.
Even before COVID-19 hit, 92 percent of companies thought their business models would need to change given digitization.
A new reality needs a new motion
It's time to retire your platinum mileage medallion for a webcam and get ready for the next stage of selling.
80% or more of the sales cycle will happen in digital/remote settings.
A New Sales Motion
Needs A New Toolkit
Revenue intelligence holds the key to virtual sales success. Gong provides the toolkit you need for the new sales landscape.
"Revenue-Intelligent organizations are more than twice as likely to significantly overperform, exceeding their revenue targets by over 10%."
Seamless collaboration for revenue teams
Gong gives you tools to collaborate with your entire account team. Be the quarterback for your deals, and lead your account team to close more business.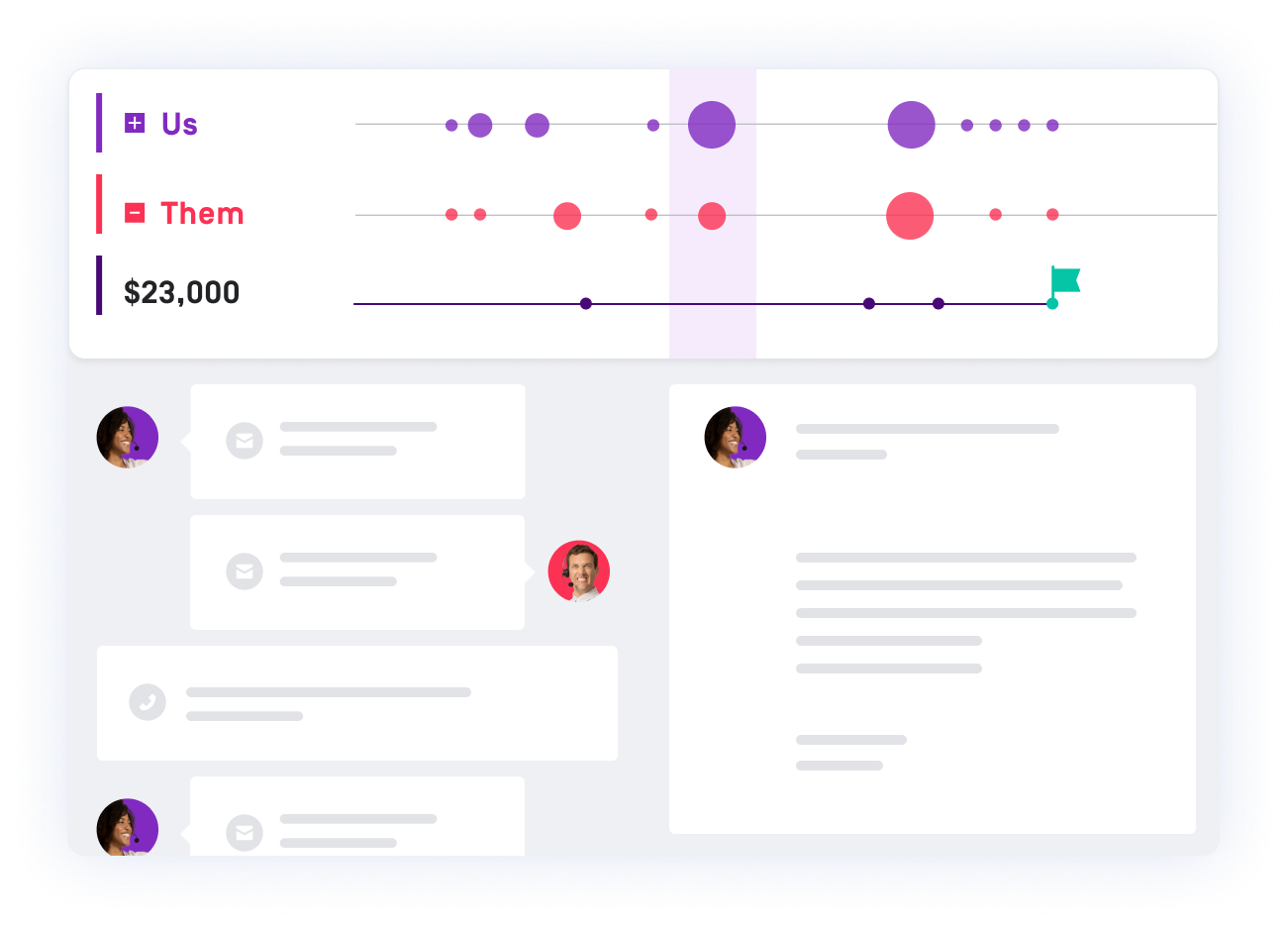 Know exactly what's going on in your accounts
Track every touchpoint in your accounts. Understand account health at a glance, and know where your account stands for cross-selling and up-selling opportunities.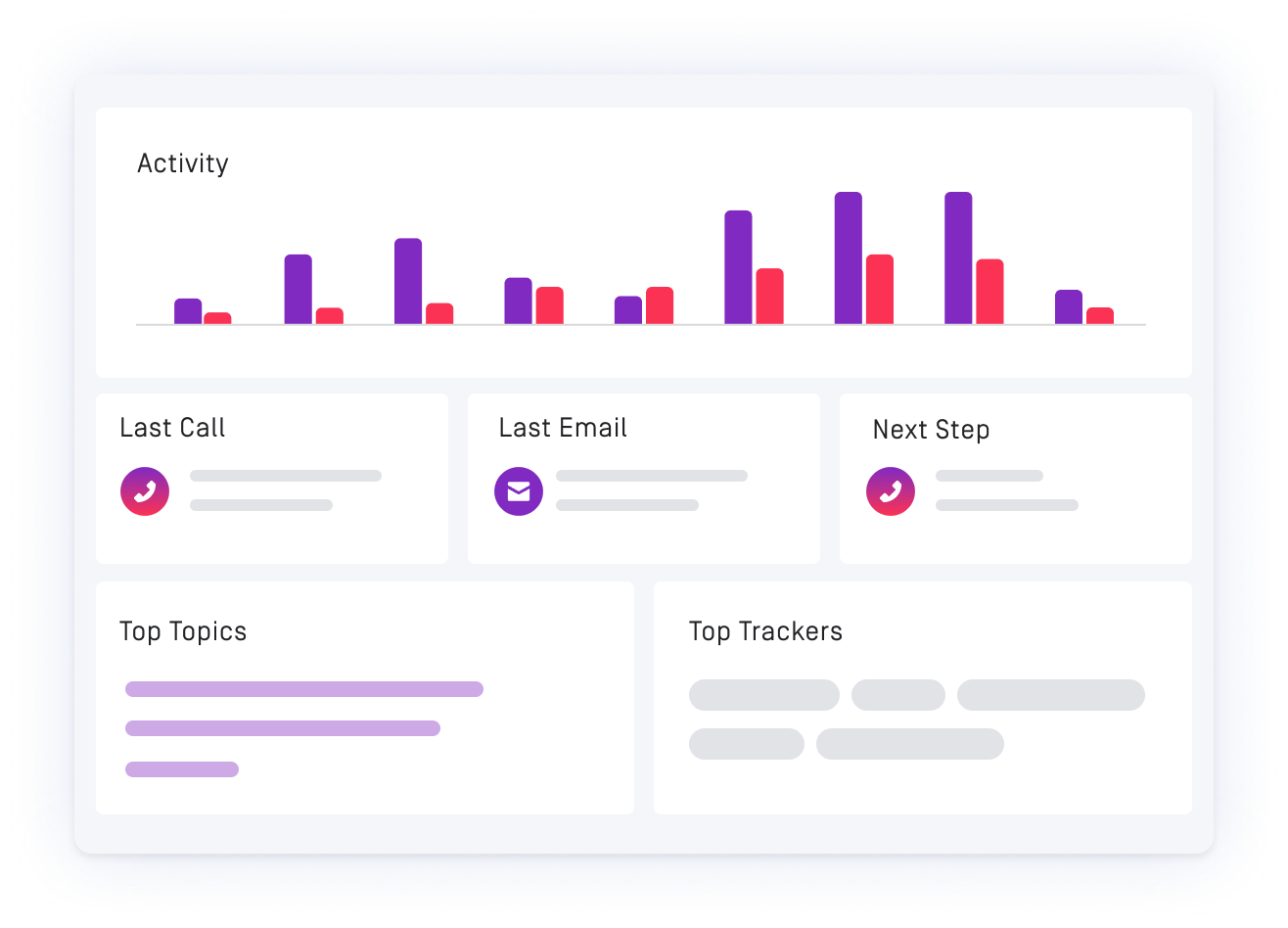 Save time on menial tasks
Gong saves you time by taking notes, summarizing follow-up items after each meeting, and ensuring your CRM is up-to-date for you.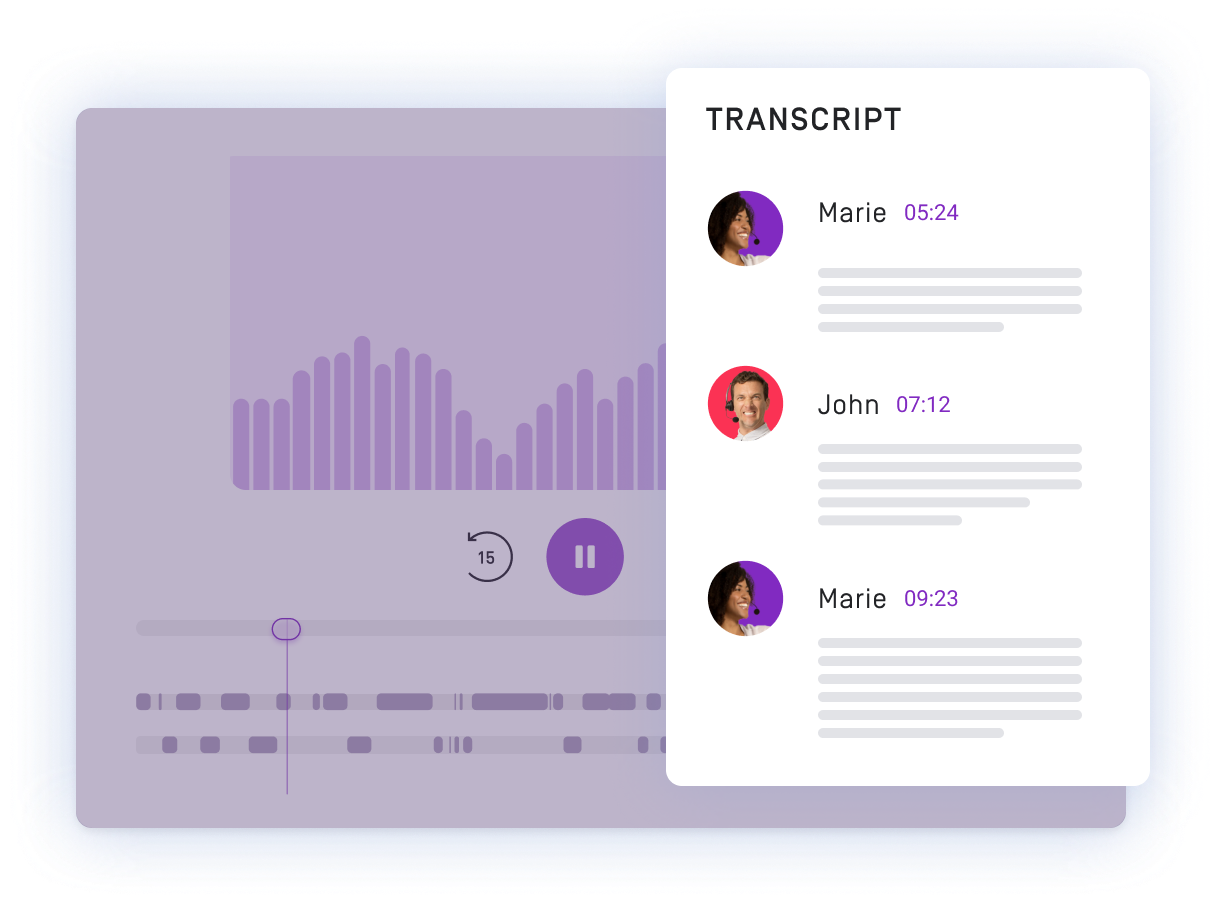 It all starts with a call
We'll walk you through how Revenue Intelligence will make the next six months your best ever.