THE ULTIMATE SALES TRACKING TEMPLATE (EXCEL)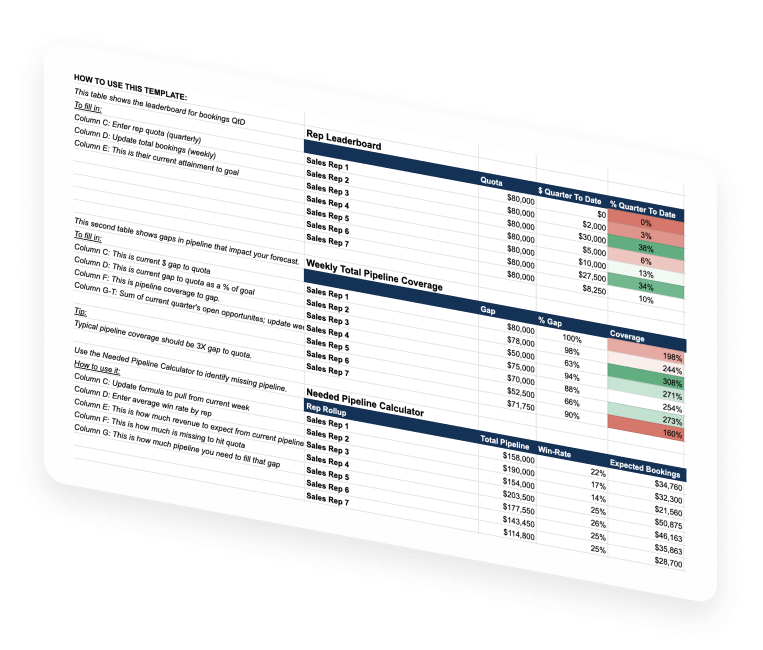 This all-thrills, no-frills sales tracking spreadsheet template has everything you need to get concrete stats on your sales team's performance. Pull your data into this excel spreadsheet template to see what's working (and what isn't) so you can hit your number.
NEXT-LEVEL SALES TRACKING
Use this sales tracker to get weekly insights into your team's progress against must-track KPIs.
Gaps in pipeline? Unworked accounts? Low activity? This sales tracking template will highlight problem areas before it's too late.
The template comes with built-in excel formulas so you can skip the spreadsheet footwork and see the reports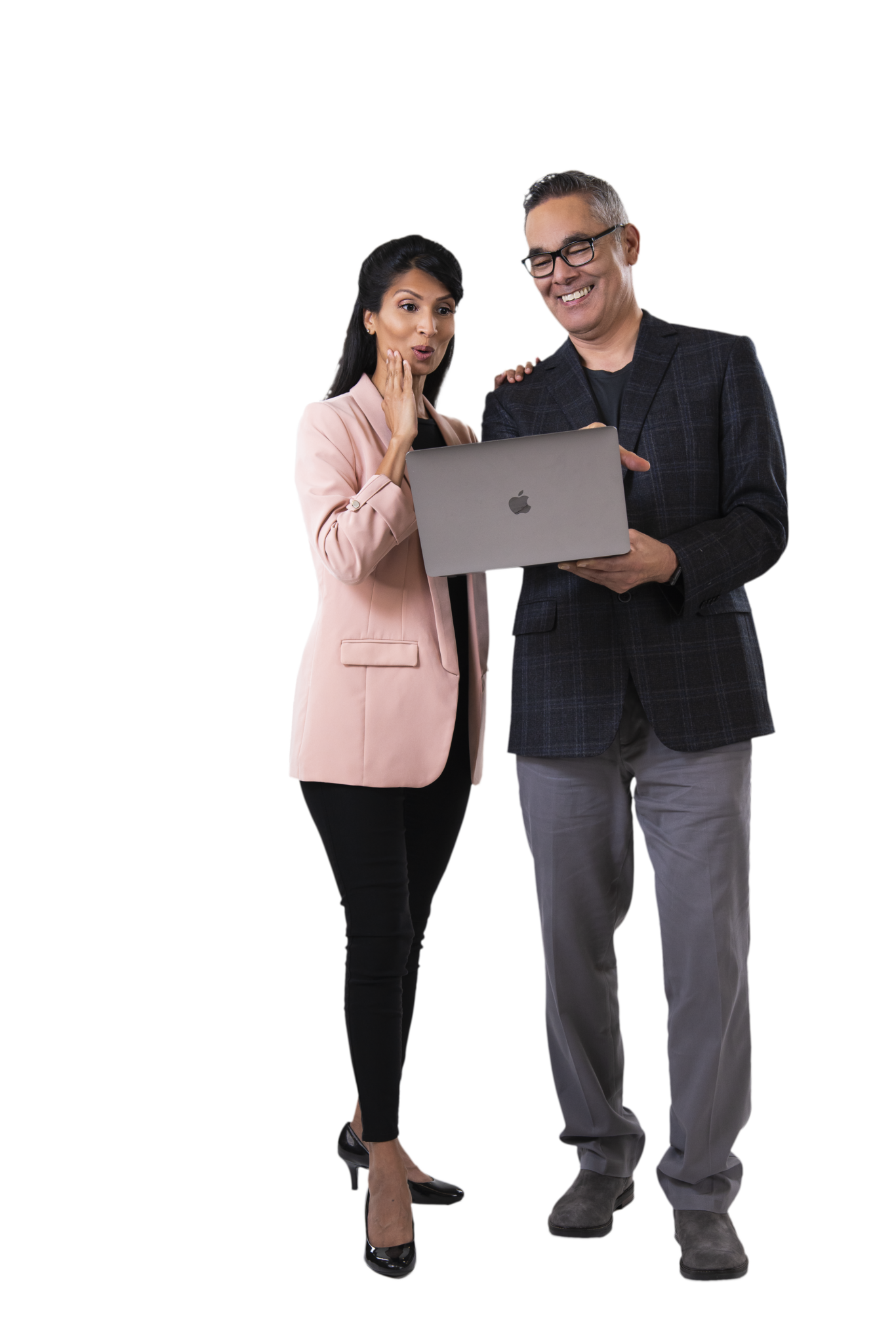 HOW TO USE THE SALES
TRACKING TEMPLATE
WHAT'S INCLUDED
IN THIS TEMPLATE
FREE EXCEL: GET THE SALES TRACKING TEMPLATE
Download the sales tracker spreadsheet and get the insights your team needs.
Who is the sales tracking excel template for?
This spreadsheet is designed specifically for B2B sales managers and revenue leaders.
What format is the spreadsheet available in?
The sales tracking template included a Google Spreadsheet and an Excel file.
Do I need to be an Excel spreadsheet master to use the sales tracker?
No, you don't. The template only requires data entry: the reports will automatically pull from the right sections using built-in excel formulas.