THE KEY-METRICS-ONLY
SALES REPORT TEMPLATE (EXCEL)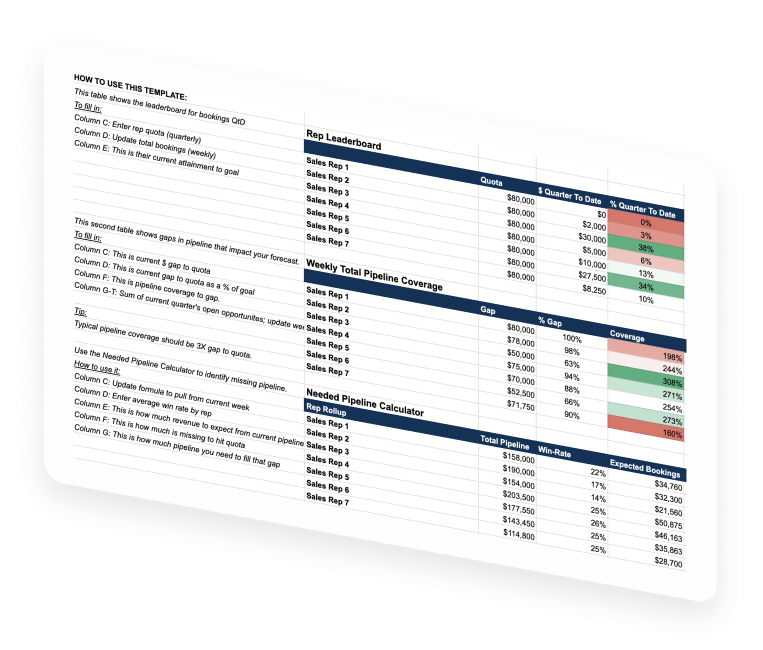 Everything you need. Nothing you don't. Skip the vanity metrics and get the real picture of your sales team's performance with the sales report template. Built in excel. Pre-made formulas. Update your data for insights.
SALES PERFORMANCE
INDICATORS TO MONITOR
Get a weekly report into your team's critical numbers to track progress, identify weak areas, and hit your number.
SEE WHERE NUMBERS
ARE SLIPPING
Don't wait until it's too late! The sales report template highlights mission-critical metrics from activity stats to pipeline gaps.
PRE-BUILT FORMULAS
AND REPORTS
Enter rep data and the template will automatically populate with built-in excel formulas and reports for your team.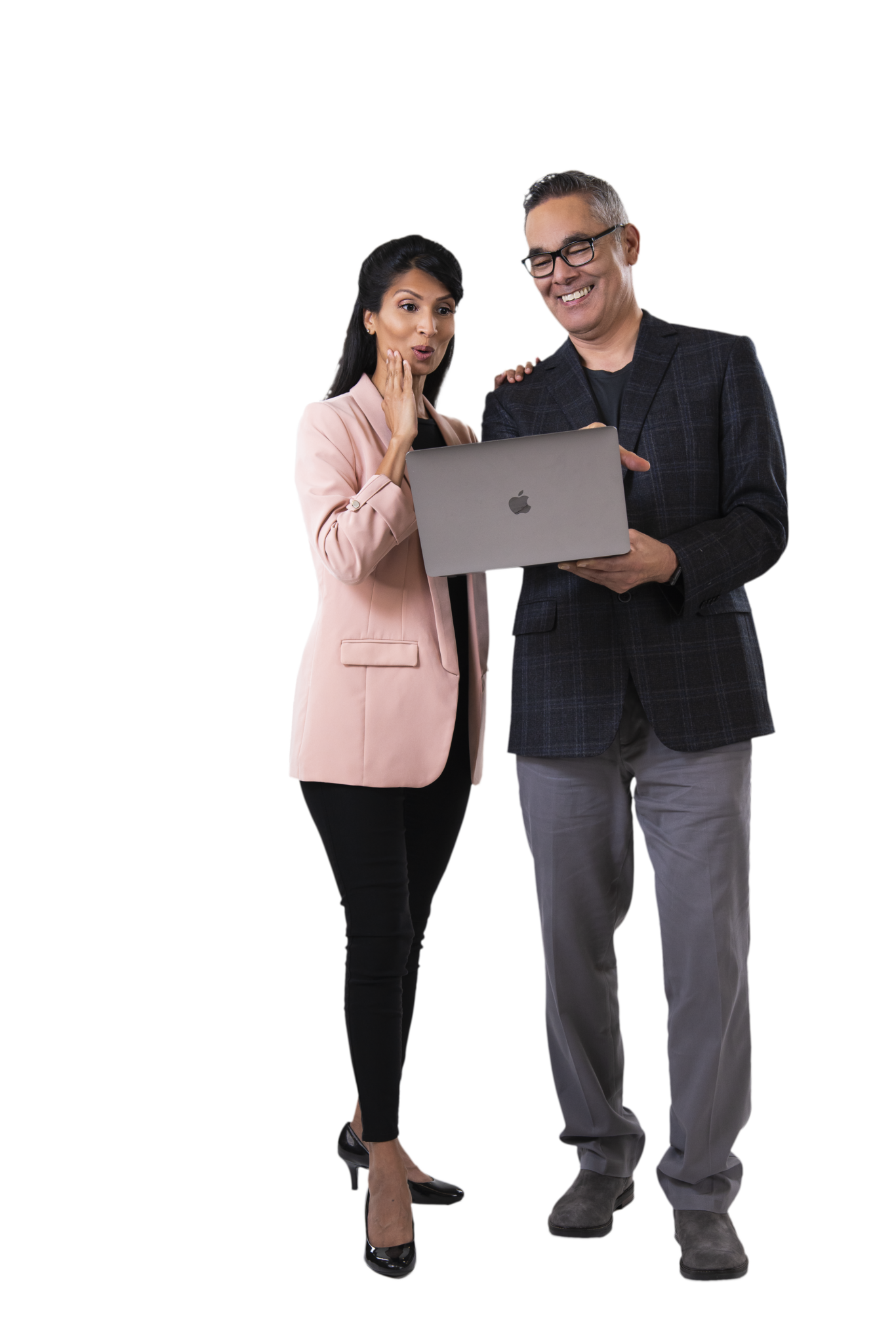 HOW TO USE THE SALES
REPORT TEMPLATE
WHAT REPORTS ARE INCLUDED?
THE BIG FAT SALES REPORT EXCEL TEMPLATE
Get your sales report template now (Excel and Google sheet link included)
Who is the sales report excel template for?
If you manage a team of B2B sales reps, this is for you!
What format does the report come in?
The sales report template is available as an excel file and as a Google Sheet.
Do I need to know Excel?
No: This template comes with pre-built formulas so you only need to update the data in the excel spreadsheet and let the template do the rest.