The Sales Battle Card Template For Ultra-Competitive Deals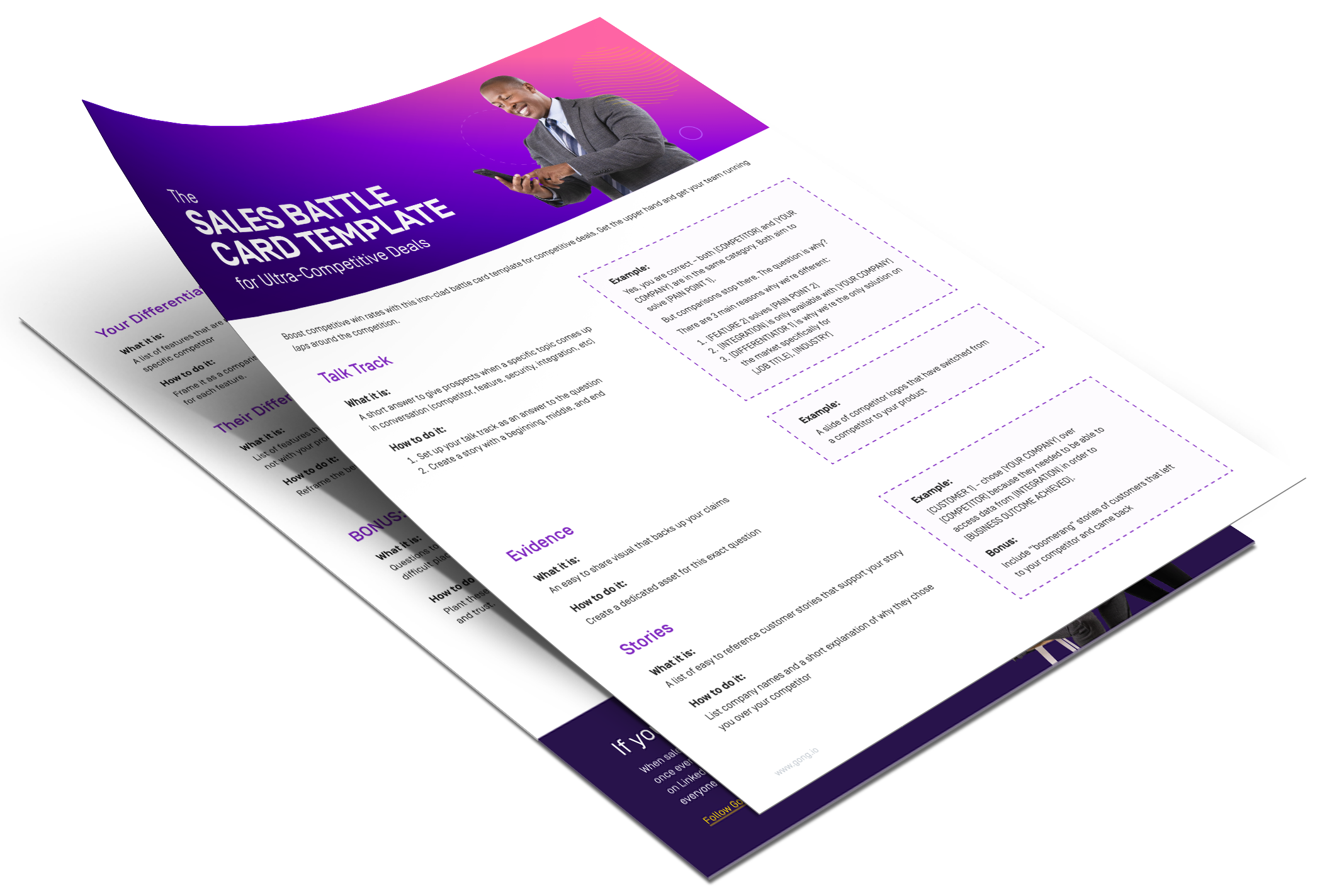 I wouldn't want to be your competitors right now. Because this sales battle card template has everything you need to move buyers from "How are you different?" to "Where do I sign?" Avoid the feature comparison death trap and put competitive deals on a fast track to closed-won with this fill-in-the-blanks template.
Create the perfect talk track
Use this fill-in-the-blank template to build talking points that actually win deals.
Learn how to back up your claims with evidence that makes buyers say "yes."
This technique will change how you answer the "how are you different" question.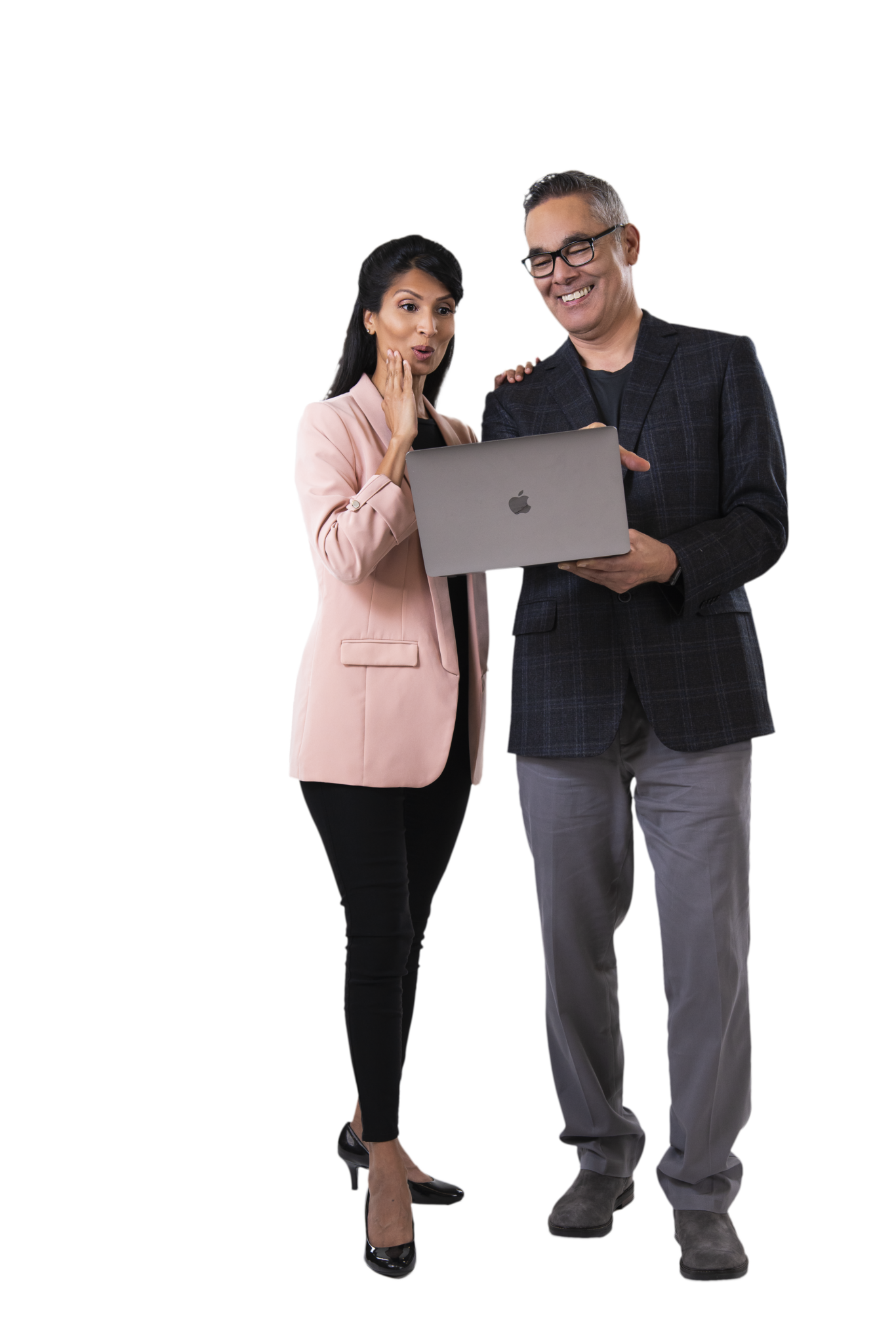 HOW TO USE THE SALES
BATTLE CARD TEMPLATE
What's included in
this template
Get your sales battle cards sharpened with this template:
Q: How should I use the sales battle card template?
A: Create a version of this template for each of your top competitors. Just fill in the blanks to create iron-clad sales battle cards.
Q: Who is the sales battle template for?
A: The sales battle card template is for ALL sales pros, but specifically sales enablement teams, sales managers, and anyone who wants to help their team step into competitive deals with an ace up their sleeve.
Q: What does this sales battle card template include that others don't?
A: It's the opposite of the standard (ineffective) "feature comparison chart." This sales battle card template will help you create a talk track that actually helps your sales reps close competitive deals by matching your buyers' questions AND formulating answers that move the conversation away from feature comparisons to "here's why it's different and why it matters to you" territory.