GET THE LATEST SALES DATA
IN YOUR INBOX EVERY WEEK.
We analyze millions of sales calls, emails, and opportunities so you can close more deals. It's that simple.
DATA RULES EVERYTHING AROUND ME.
Subscribe to get access to brain-melting, commission-popping insights like this:
Use this email CTA to book
WAY more meetings
Most cold emails fall in this trap. Instead of asking for time, ask for interest. The Interest CTA is 2X more effective for cold emails. This reflects a new and highly effective approach to prospecting: Selling the conversation, not the meeting.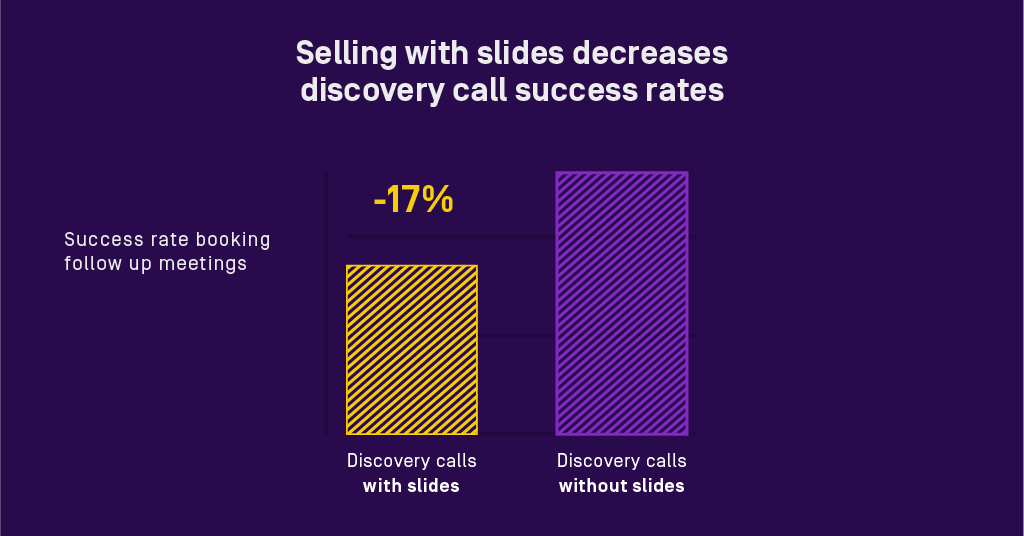 BEWARE of selling with slides
We found a strong negative correlation between the use of slides in discovery meetings and the likelihood of earning a follow-up call.
It's not that slides are bad for sales — it's that slides are bad for discovery.
Here's why: When you share slides, you move from a conversation to a presentation.
Selling without video? You are
MISSING OUT.
Deals are 127% more likely to close when video is used during any point in the sales process.
It's a no-brainer.
And the best part?
It's as easy as combing your hair and flipping your webcam on.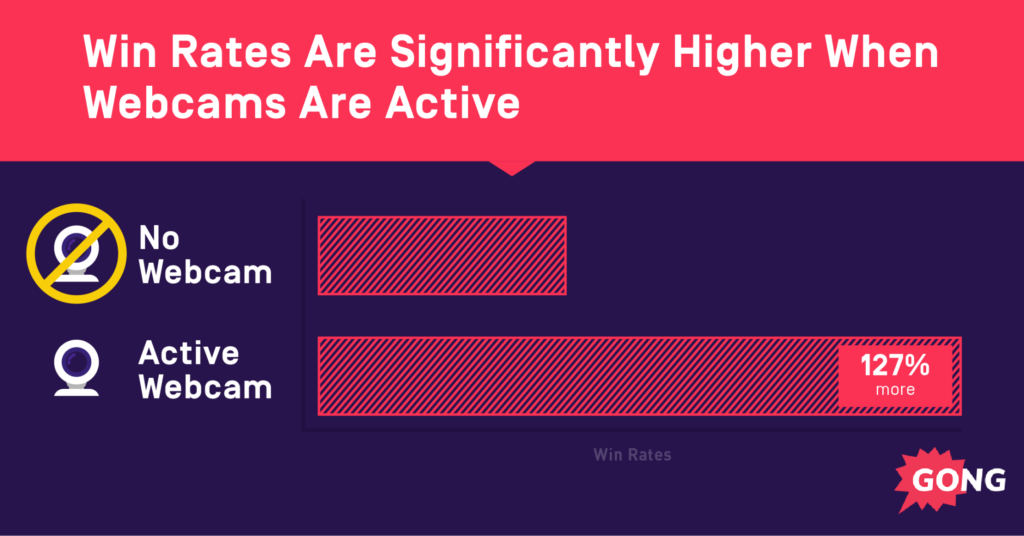 These "sales secrets" are how top performers get ahead. Apply their techniques to win more deals (and grow your commission).