10 Mission-Critical Steps for
Closing Committed Deals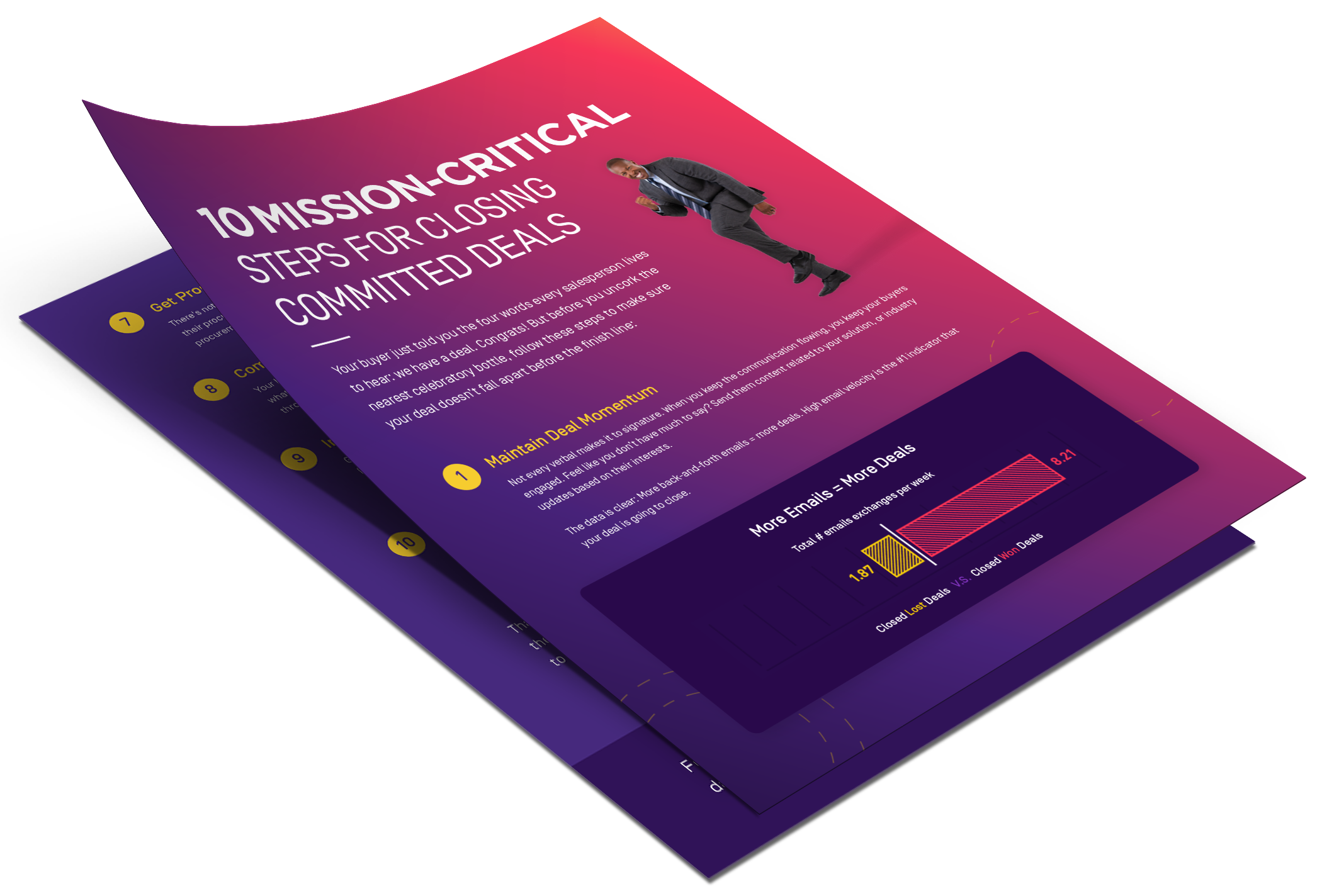 Reality check: Verbals don't always make it to signature. Here are the steps you need to ensure your deal doesn't fall apart before the finish line.
HERE'S EXACTLY WHAT YOU'LL LEARN
Late-stage deals are complex. Ensure you're prepared to tackle last-minute deal-stoppers. Consider this your guide to gliding across the signature line, every time.
WINNING END GAME STRATEGIES
These steps are the difference between having deals in your pipeline and closing deals in your pipeline. The final steps matter more than you think.
DATA-BACKED WAYS TO
CLOSE MORE DEALS
Learn the not-so-obvious tactics proven to keep deal momentum going. With a little planning, you can jump through these hoops with ease.
Here's your one-way ticket to closed-won.