35 SALES INTERVIEW QUESTIONS TO SEPARATE THE BEST FROM THE REST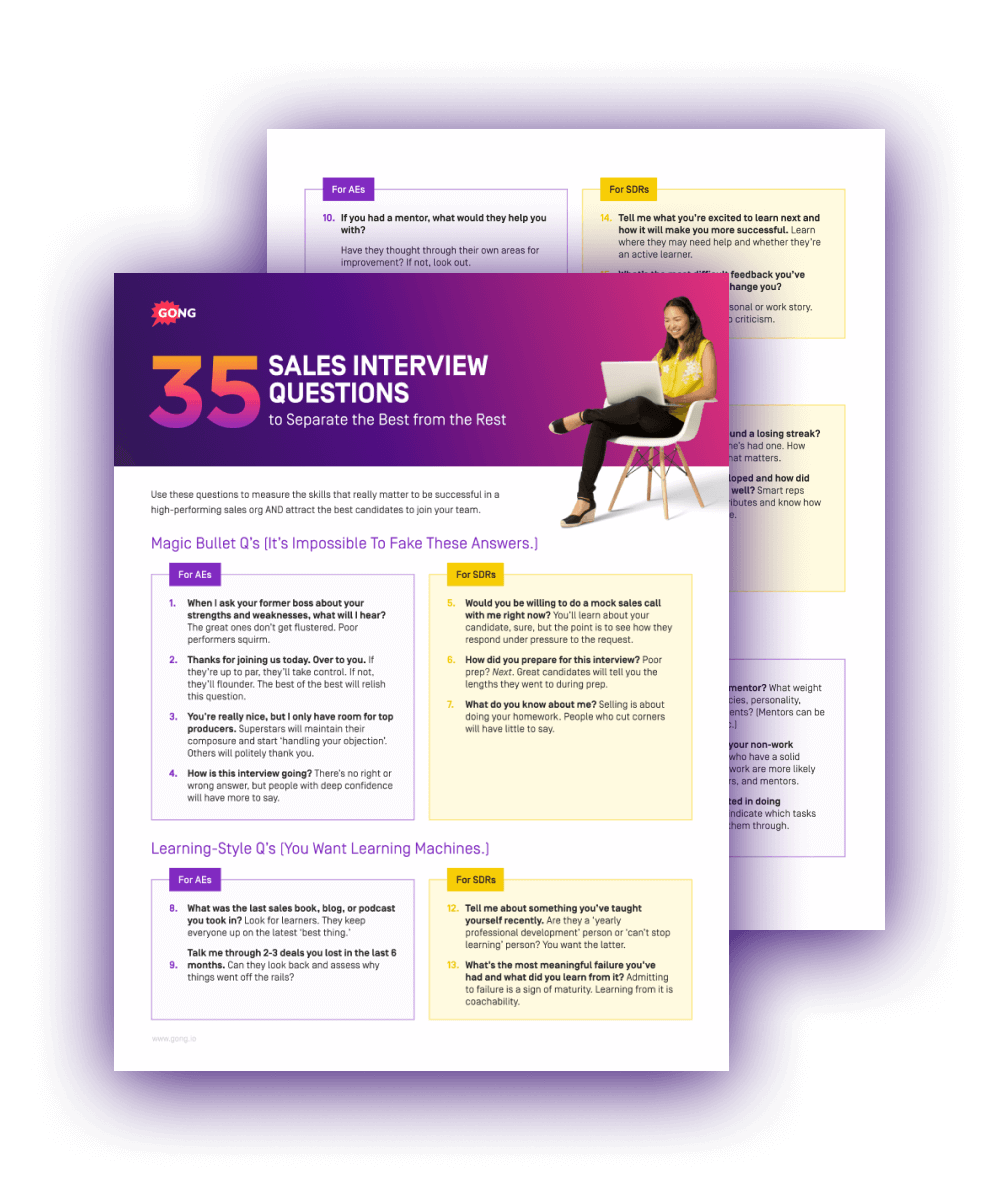 Use these questions to separate the best from the rest and hire top talent for your team. These 35 questions will measure the skills that really matter to be successful in a high-performing sales org AND attract the best candidates to join your team.
Poor reps hate 'em. These questions will separate the best from the rest in under an hour without scaring away top candidates.
These questions are designed to help you identify the best talent fast and bring on new team members that are a value add to your org.
Not only are these questions designed to help you pressure-test candidates, they'll convince the great ones to come work for you.
Use these 35 questions to get the best sales talent on your team.